Fire Cider Recipe: Immunity Tonic That Supports Seasonal Allergies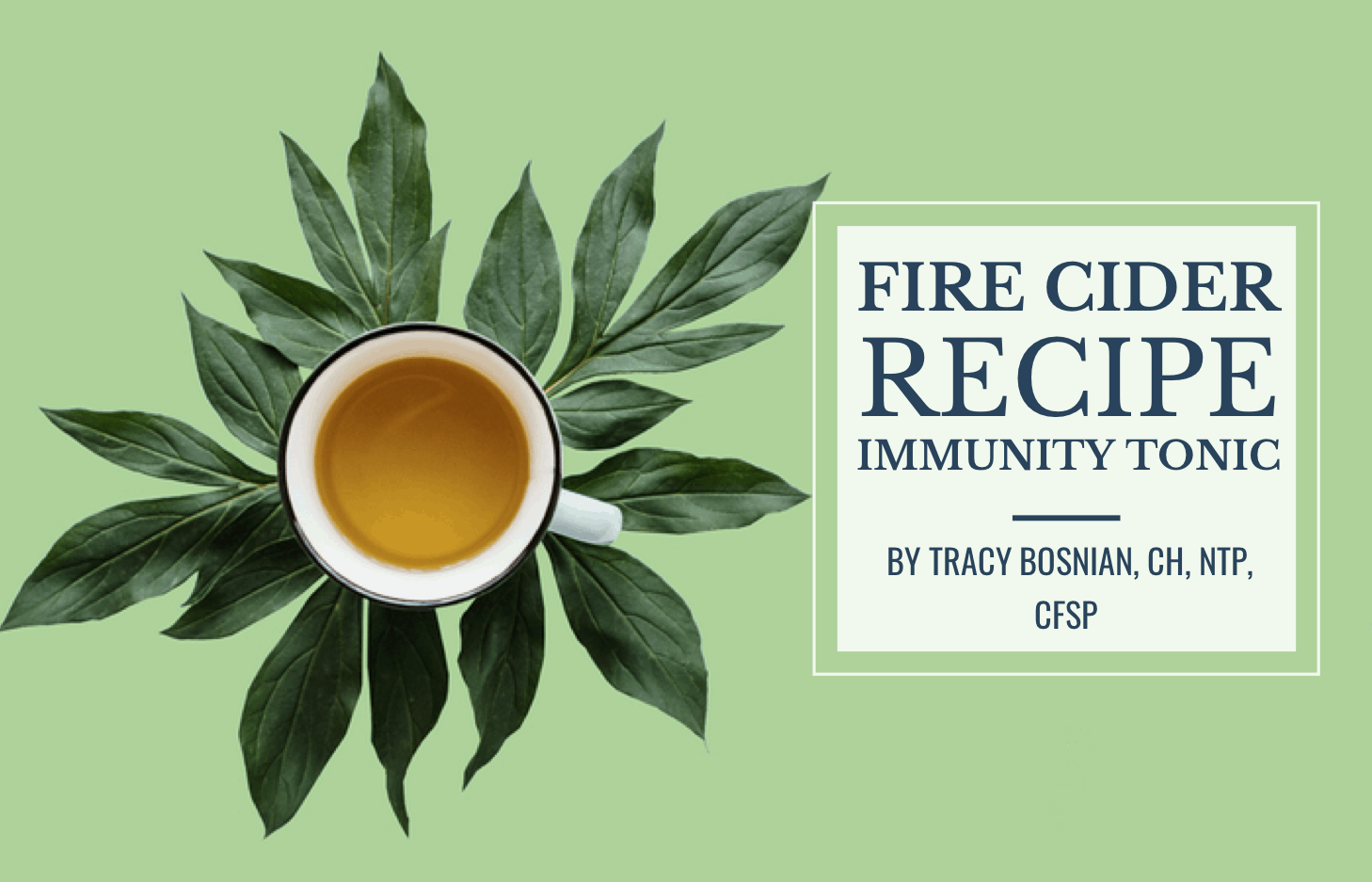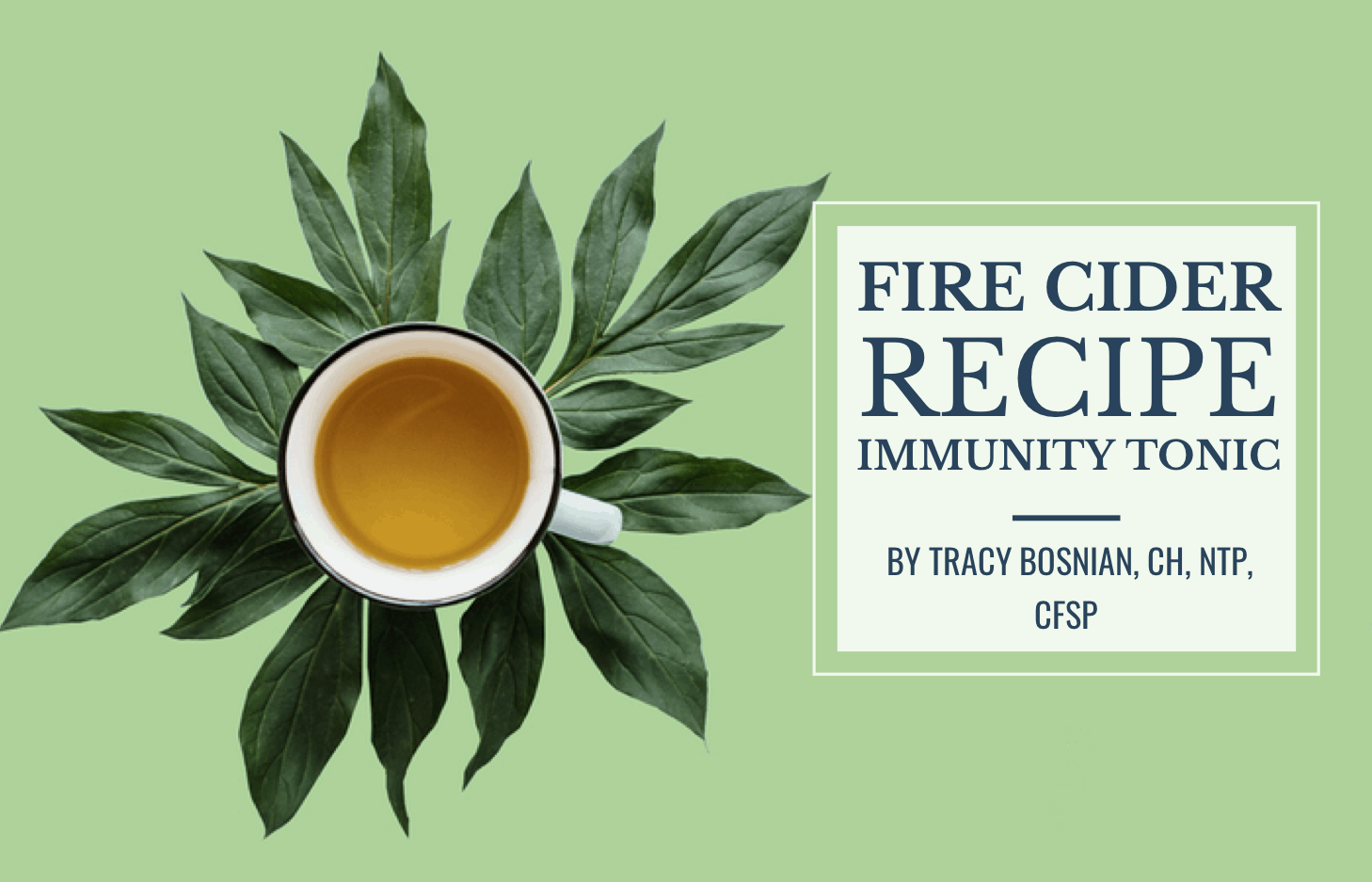 Fire Cider Recipe
Tracy Bosnian, CH, NTP, CFSP has been an herbalist since she was 14 years old, which makes this her 51st year of the practice. Her love of herbal medicine has only grown in that time. To this day, she continues to study and learn.  Medicine making is a passion, one that she has nurtured. Her years teaching herbal medicine as well as working in their pharmacy at NUNM the Naturopathic College in Portland Oregon (formerly NCNM) still brings her joy and a smile to her face, as does being able to pass on this honored tradition.
Want to learn more about our paradigm?
Take our free 7-day course, Nutritional Therapy 101. In 7 days, you will learn:
+ How to eat a properly prepared, nutrient-dense, whole foods diet.
+ Why you are not just what you eat, but what you actually absorb.
+ How to balance blood sugar and increase energy.
+ Why you need healthy fats and cholesterol in your diet.
+ The critical roles of minerals and how to get more in your diet.
+ Why water is the most important nutrient and how to best hydrate.
+ The NTA Manifesto & how to learn more about Nutritional Therapy.
Sign up today!