Alumni Membership Program
The NTA is currently building a new membership program for our graduates that offers extensive continuing education opportunities and community connection points that will provide support and help you achieve success as an NTP in whatever path you wish to use your education.
As part of this new membership program, we are offering a Certificate of Continuing Education that is earned and maintained by the completion of 24 Continuing Education Units (CEUs) and renewal of membership with the NTA every two years. This is a separate certificate, distinct from the Certificate of Completion earned upon completion of an NTA Program which does not expire. 
Please read our comprehensive FAQs below and reach out to alumni@nutritionaltherapy.com if you have any questions about these exciting updates.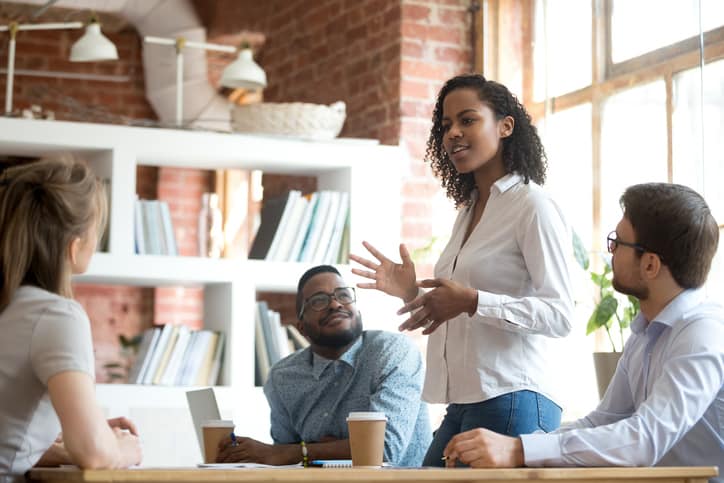 Certificate, Membership

, and CEU

FAQs

 
I am a current student, how does this new membership program impact me?
The new membership model with the Certificate of Continuing Education opportunity is an exciting benefit our students will get to experience upon graduation. When you graduate, you will receive your Certificate of Completion as an NTP as well as one free year of membership with the NTA. During that first year, you will be provided with many opportunities to earn your first 12 Continuing Education Units (CEUs), which you will have the option to submit along with payment of the membership fee to earn your Certificate of Continuing Education and extend your membership another two years. Those who wish to maintain their Certificate of Continuing Education will need to complete the required 24 hours of continuing education (CEUs) as well as renew their membership every two years thereafter. 
I am a graduate of the NTA and am currently a member in good standing, what does this mean for me?
We deeply value your commitment to continuing your education and staying connected with the NTA community. As a member in good standing, you are entitled to both the Certificate of Completion and the Certificate of Continuing Education with an expiration date good through the duration of your current membership. You may submit a one-time request for a digital copy of either or both of these certificates if you don't already have them by completing the Certificate of Completion Request Form or the Certificate of Continuing Education Request Form. (Forms are available here) 
Your current membership includes access to the existing membership resources including the portal on the NTA's website and Community Table. When that membership expires, you will have the opportunity to renew with the 24 CEUs and membership renewal fee, which will include connection to the new resources in our updated membership program. If you want to get early access to the new membership resources, see "how do I access the new membership program prior to my current renewal date?" below. 
How do I access the new membership program prior to my current renewal date?
If your current NTA membership has an expiration date in the future, but you want to join in the new membership program now, we have a special one-time discount opportunity for you to get early access. Since we already have current continuing education on file from your most recent renewal, the only thing you'll need to do is complete the membership application and submit payment of the membership fee to gain access to the new platform on March 1, 2021. Since you've been a faithful member, we are offering a one-time ability to purchase membership in the new program at 50-percent off for the first two years. See the Current Member Program Transition Application to join now! (Check back soon for this application form!) 
I graduated from an NTA program, but did not maintain my membership. What are my options?
As a graduate of an NTA program, you are entitled to Certificate of Completion that displays the (F)NTP designation you earned without an expiration date. You can submit a one-time request for a digital copy of this Certificate of Completion if you do not already have one by completing the Certificate of Completion Request Form. (Forms are available here) 
If you wish to re-engage with the membership program and earn your Certificate of Continuing Education, you have the option to either take and pass the Member Renewal Exam within our membership portal or, to submit 24 current continuing education hours (CEUs). With either option, you would also need to pay the membership renewal fee. Upon successfully completing one of these two renewal pathways, the NTA will issue an updated Certificate of Continuing Education with an expiration date that is valid for two years. From there, you would be eligible to continue renewing that certificate with the completion of 24 CEUs and payment of the membership fee every two years.  
I am board certified through the NANP, would I need to do separate continuing education for the NTA?
The NANP's certification carries its own designation and set of benefits that differ from what the NTA's membership provides. Since we greatly value the third-party certification the NANP offers holistic nutrition professionals, we want to make it simple for those who desire to be part of both organizations to stay current. Those graduates who are board certified through the NANP can simply submit proof of their renewal with the NANP to the NTA and we will accept that as sufficient documentation of your CEUs. Upon receipt of this documentation and the completed NTA Membership Renewal Application (available here soon), the NTA will issue an updated Certificate of Continuing Education and provide access to our member portal. 
Paying for the membership and paying for CEUs gets expensive. Will the NTA provide any support for its members in obtaining CEUs affordably?
We appreciate the rising costs of quality continuing education options and are excited to help our members remain on the cutting edge of information without breaking the bank. The NTA will provide substantial pre-approved CEU opportunities to our members through our NTA Membership Portal. The NTA has the goal to provide as many free and financially accessible resources as possible, while also partnering with third parties and graduates who have created valuable pre-approved programs at a discounted rate.  
What are the additional benefits of my NTA Membership besides the Certificate of Continuing Education?
In addition to maintaining your Certificate of Continuing Education, NTA Members will have full access to: 
The new 2021 NTA Membership platform

 in Canvas

 

Current NTP curriculum

 

CEU Resources (both free and discounted)

 

Discounted pricing on NutriQ (annual savings of $120)

 

Access to the community 

forum

 where members can interact with each other as well as employees and instructors of the NTA

 

Discounted opportunities on additional NTA credentials 

 

Discounted access to programs created by NTA graduates and allied outside organizations 

 

Exclusive pricing and access opportunities for NTA sponsored events

 

Customized listing on an NTA maintained database of practicing (F)NTPs

 
If I can practice as an NTP after graduating, what is the benefit to me professionally to become an NTA Member?
We know that our community is made up of passionate, lifelong learners who want to grow and expand their skillset continuously. While becoming an NTA Member does not change your designation or scope of practice, it does provide you with a wide variety of free and discounted continuing education opportunities that can help you build out your area of expertise and stay abreast of the latest information in the rapidly evolving field of nutrition. The Certificate of Continuing Education you maintain as part of the membership program also allows you to display evidence of your dedication to excellence and commitment to advancing your knowledge as an NTP. 
What is your refund/cancellation policy?
We are committed to providing valuable, empowering resources to our NTA Members. If you are unsatisfied with the benefits and opportunities available to you through our membership program, we first invite you to connect with the Community Affairs team at alumni@nutritionaltherapy.com to share more about what you'd like to see to get the most out of your membership. If we cannot accommodate your needs and you are within the first 30 days of your membership subscription, you can receive a refund of the membership renewal fee less a $25 processing fee. After the 30 day window, there are no refunds available, but we will continue to collaborate to find ways to support your satisfaction. 
Do supplement companies require the Certificate of Continuing Education to grant me an account, or, does the Certificate of Completion suffice?
To our knowledge, the majority of supplement companies and vendors that grant accounts to NTPs only require the Certificate of Completion for verification of your eligibility. Should you encounter a company that requires an expiration date, then you will need to consider pursuing the Certificate of Continuing Education as that is the only document we provide with an expiration date. 
My current membership expires in December 2020, how does this impact me?
During the challenges of 2020, the NTA extended the memberships of those who were due to expire this year through the end of December so you could allocate your finances to other more pressing needs. We understand that many people were anxious about renewing specifically because it was tied to the use of your NTP credentials—but that has changed with this updated policy and we want to be sure everyone understands they may practice as an NTP with the Certificate of Completion they earned and do not need to do anything else to maintain that credential. If you do desire the ongoing connection, discounts to vetted continuing education opportunities, curriculum access, Nutri-Q discount, and the host of other benefits that come along with the NTA Membership, we look forward to welcoming you to the new membership platform on March 1st! We will keep everyone connected to the current membership portal and Community Table through March 1st so you can still access the resources you need while waiting for the new platform to launch. 
What happens if I need to skip a renewal but want to rejoin later?
We understand there are ebbs and flows in everyone's life and some years you may not be able to engage in continuing education every renewal cycle. If you are unable to renew, you will lose access to the benefits of NTA Membership, but the door will always be open for you to join again. When you are ready to re-engage in your membership, you will need to submit payment of the membership fee and either pass the Member Renewal Exam or submit 24 current CEUs and your membership will be reinstated.  
Who should I contact if I have questions about membership?
The NTA's Community Affairs team is excited to support you in your graduate journey and we are available to answer any questions you have about our membership program. The quickest way to receive an answer is to email them directly at alumni@nutritionaltherapy.com  
How much will the new membership cost?
Our new membership will cost $199 for a two-year renewal. The free and discounted continuing education opportunities, curriculum access, community forum, and exclusive Nutri-Q discount provided in the membership package will bring far more value than the cost to join. We are excited for you to experience the new platform and are confident you'll find it worth the investment.  For those who have been members in the past, you'll notice there is no increase in price from the previous membership offering despite the improvements. We wanted to honor your dedication and deliver a program that far outshines its price tag in the benefits and service it provides.
Do the CEUs I earn still have to fall into certain categories?
To maintain your Certificate of Continuing Education, at least 14 of the 24 CEUs do need to fall into fall under the umbrella of "health related." The remaining 10 can be business related or further health related topics.