The Nutritional Therapy Practitioner (NTP) Program
FULLY ONLINE & INSTRUCTOR-LED 
Turn your passion for holistic nutrition into action. Be your own boss, set your own hours, replace or supplement your full-time income, help others, and love what you do! 
​
The Nutritional Therapy Practitioner (NTP) Program
FULLY ONLINE & INSTRUCTOR-LED 
Turn your passion for holistic nutrition into action. Be your own boss, set your own hours, replace or supplement your full-time income, help others, and love what you do! 
​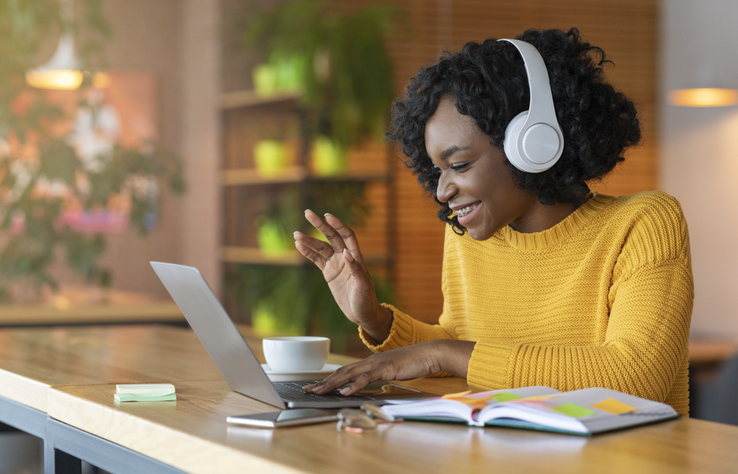 Foundational,
bio-individual, and backed by science
The NTP program is a twelve-month, instructor-led, and fully online program encompassing the NTA's foundational and bio-individual approach to functional, holistic nutrition. NTPs are equipped to support the body's innate ability to heal by addressing the importance of nutrient-dense food, lifestyle choices, culinary wellness, client coaching, and how social and personal components influence health.
Take the current healthcare crisis head-on and lead the charge in providing services that will positively impact the future of healthcare, yourself, your family, and your community! 
​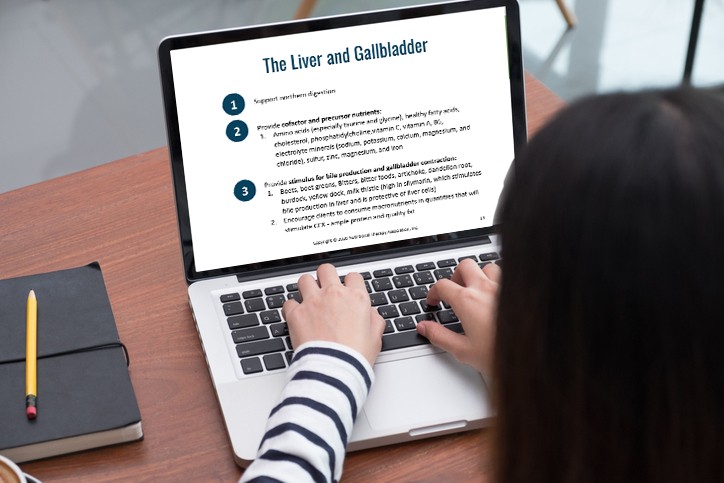 The NTA Difference. You'll receive:
Foundational knowledge on the importance of a thoughtfully prepared, nutrient-dense, whole food diet, sleep, stress, digestion, and blood sugar regulation.
An instructor-led online classroom and enhanced instructional delivery with a deep level of understanding. You'll receive the confidence and competence to help others (and yourself) make progress with pressing or anticipated health needs.
A bio-individual approach that focuses on each person's unique nutritional needs and deficiencies.
In-depth education on the quality and sourcing of our food, culinary principles, meal planning, and lifestyle strategies that will help individuals navigate barriers and find success in achieving their health goals.
Necessary motivational interviewing techniques and cutting-edge knowledge to become a highly recognized nutrition and wellness professional in your community.
A passionate community of instructors and more than 8,000 life-changing graduates that are reversing the trend of preventable poor health and shifting the outlook of health to one of hope, today and for generations to come.
 Reverse the epidemic of preventable poor health.
What to expect
Curriculum 
The NTP program covers a full range of topics from an exploration of our relationship with food to anatomy and physiology, therapeutic nutrition strategies, and lifestyle support factors like movement, sleep, stress management, and community. Each module includes engaging video lectures from classroom materials are accessible through our online learning platform in Canvas.
Practical Skills
Students learn our complete client consultation process and reinforce acquired competencies through practical experience working with clients, motivational interviewing techniques, ways to manage client concerns and track progress, tools for assessing clients' bio-individual needs, ways of determining optimal health goals, and designing customized nutrition and lifestyle protocols.  
Online Classroom Environment
Guided by subject matter expert Lead Instructors, students are expected to complete the coursework independently, following a weekly schedule to stay on pace with assignments, projects, and exams. The instructional team hosts regular conference calls to discuss the current module's curriculum, present additional resources and topics for students to explore, and hold an open Q&A for student inquiries. In addition, each student is assigned to a dedicated Assistant Instructor. Assistant Instructors hold calls to facilitate peer connection, host case study presentations, and share guidance from their experience working in the holistic nutrition field.
Assessments
Assessments are focused on critical thinking and engagement through practical and written assignments that allow students to assess, build upon, and apply their firsthand knowledge to future clients. They include traditional written assignments, midterm and final exams, and required online discussion forum participation. Additionally, students are given action-oriented assignments that provide opportunities to practice what they've learned and establish themselves as a recognized nutrition and wellness resource in their community. 
Required Reading
The NTA's Student and Community Affairs Team will release the official required reading list for each cycle no later than 6 weeks prior to the start of class. The list will be published here when it is released. 
Upcoming Class Schedule
& Registration Dates
Registration Window:  May 15th, 2023 through September 1st, 2023 
Course Start Date:  September 11th, 2023 (Course duration is 12 months)  
Course Concludes:  September 15th, 2024 
TUITION:
$6,900
Your tuition includes: 
Curated 

resources

 with current research and excerpts from a wide array of scholarly texts.

Video lectures and course materials via the NTA's online learning system.

Interactive

 webinars with 

live instructors, access to individualized support from instructors

, and student forums maintained by your instruction team.

 
The tuition fee does not include:
Non-refundable 

$

99

 registration administrati

ve

 fee

Required texts
Financing
Payment Plan
Make tuition more affordable by spreading out payments for tuition and fees over time. There's no interest and low enrollment surcharges, plus it's easy to enroll. Simply select the Payment Plan option during course registration. 
Personal Loan
For all students interested in a personal loan, we recommend you first pursue this through your own financial institution. Generally, this will provide you with the lowest interest rates and streamlined processing.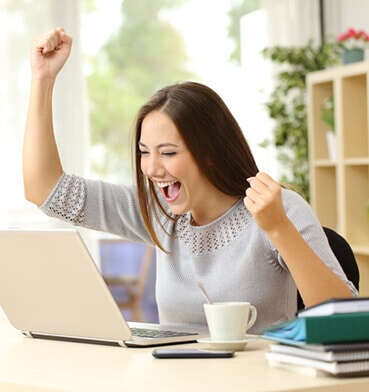 Request More Info
Request more information to learn more about our programs or speak with and advisor. We'd love to hear from you!