The Nutritional Therapy Practitioner (NTP) Online Program
FULLY ONLINE & INSTRUCTOR-LED 
Turn your passion for holistic nutrition into action. Be your own boss, set your own hours, replace or supplement your full-time income, help others, and love what you do! 
​
The Nutritional Therapy Practitioner (NTP) Online Program
FULLY ONLINE & INSTRUCTOR-LED 
Turn your passion for holistic nutrition into action. Be your own boss, set your own hours, replace or supplement your full-time income, help others, and love what you do! 
​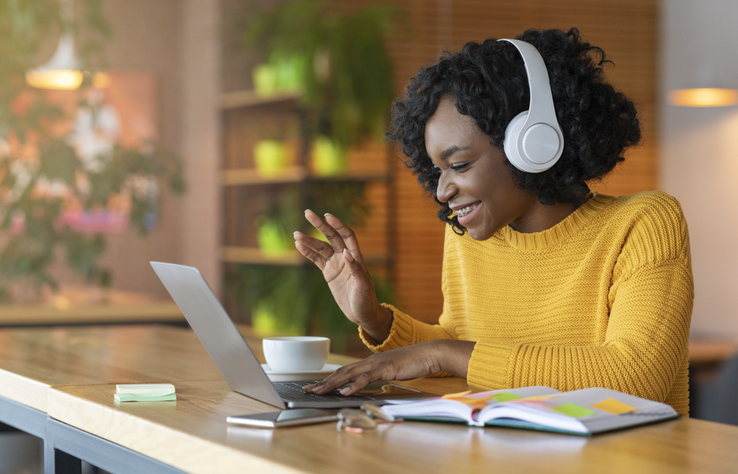 Foundational,
bio-individual, and backed by science
The NTP program is a ten-month, instructor-led, and fully online program encompassing the NTA's foundational and bio-individual approach to functional, holistic nutrition. NTPs are equipped to support the body's innate ability to heal by addressing the importance of nutrient-dense food, lifestyle choices, culinary wellness, client coaching, and how social and personal components influence health.
Take the current healthcare crisis head-on and lead the charge in providing services that will positively impact the future of healthcare, yourself, your family, and your community! 
​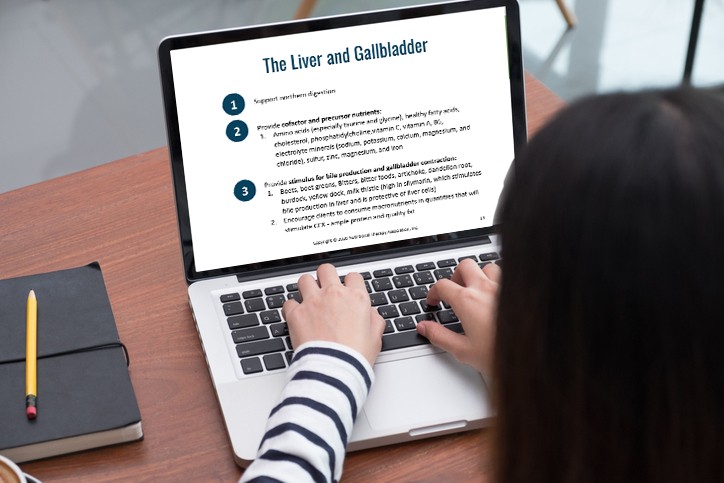 The NTA Difference. You'll receive:
Foundational knowledge on the importance of a properly prepared, nutrient-dense, whole food diet, digestion, blood sugar regulation, fatty acids, minerals, and hydration.
An instructor-led online classroom and enhanced instructional delivery with a deep level of understanding. You'll receive the confidence and competence to help others (and yourself) make progress with pressing or anticipated health needs.
A bio-individual approach that focuses on each person's unique nutritional needs and deficiencies
In-depth education on the quality and sourcing of our food, culinary skills, meal planning, barriers, influences, emotional well-being, environmental factors, the importance of sleep and movement, as well as stress and its effects on the body.
Necessary motivational interviewing techniques and cutting-edge knowledge to become a highly recognized nutrition and wellness professional in your community.
A passionate community of instructors and more than 5,000 life-changing graduates that create ripple effects that transforms lives and shifts the outlook of health to one of hope, today and for generations to come.
 Create a ripple effect that transforms lives.
What to expect

Curriculum 
The NTP online program covers a full range of topics from the evolution of the modern diet to anatomy and physiology, therapeutic nutrition strategies, and lifestyle support factors like movement, sleep, stress management, and community. Each module includes engaging video lectures from our team of knowledgeable instructors, lecture guides, required reading, as well as a variety of additional reference materials. All video lectures, lecture guides, and additional reference materials are accessible on our online learning platform.
Practical Skills
Students learn our complete client consultation process and reinforce acquired competencies through practical experience working with clients, motivational interviewing techniques, ways to manage client concerns and track progress, tools for assessing clients' bio-individual needs, ways of determining optimal health goals, and designing customized nutrition and lifestyle protocols.  
Online Classroom Environment
Guided by expert instructors, students are expected to complete the coursework independently, following a weekly schedule to stay on pace with assignments, projects, and exams. The instructional team hosts regular conference calls to discuss the current module curriculum, present additional resources and topics for students to explore, and hold an open Q&A for student inquiries. In addition, each student is assigned to a Course Mentor in small groups for personalized instructional support. Mentors hold calls monthly for in-depth subject matter discussions, case study presentations, and guidance from their experience working in the holistic nutrition field.
Assessments
Assessments are focused on critical thinking and engagement through practical and written assignments that allow students to assess, build upon, and apply their firsthand knowledge to future clients. They include traditional written assignments, midterm and final exams, and required online discussion forum participation. Additionally, students are given action-oriented assignments and a community outreach project that provides opportunities to practice what they've learned and establish themselves as a recognized nutrition and wellness resource in their community. 
Required Reading Bundle + Bonuses
The Price-Pottenger Nutrition Foundation offers the required reading for the NTA's programs in a bundled package along with additional bonuses including free U.S. shipping (discounted international shipping), free membership to the Price-Pottenger Nutrition Foundation, and a free book from the term 1 reading selections list! This bundle is approved for all programs that start in February 2021. The May 2021 bundle will be available for purchase beginning March 2021 when the reading list is published.  To take advantage of these exciting bonuses, please visit PPNF and find the bundle below.
*Please note that students may need to purchase up to two additional titles during the program beyond what is included in the bundle or listed on the Required Reading list. 
*The Recommended Reading & Resources is not the official reading list for students–that will be supplied by the Student Experience team 6 weeks prior to the start of your program.
WELCOME
This module provides an introduction to the learning space as well as an overview of the NTA paradigm and the occupational focus of the Nutritional Therapy Practitioner.
CLIENT CONSULTATION PROCESS
In this fully integrated, course-long module, students will learn how to use various consultation skills including Motivational Interviewing techniques, food & mood journal evaluations, and creating recommendations. Using these tools, students will be able to develop customized protocols based on each client's bio-individual needs.
EVOLUTION OF THE MODERN DIET
This module provides a review of the history and evolution of the modern diet, including key nutritional pioneers, major milestones leading to our current diet, sourcing and farming practices, and cultural diet differences.
INTRODUCTION TO ANATOMY AND PHYSIOLOGY
This module introduces basic anatomy and physiology concepts and terminology. Students will continue to learn about the form and structure of other body systems in subsequent modules.
BASICS OF NUTRITION
This module offers an overview of foundational nutrition, explores specific guidelines for what constitutes a nutrient-dense, properly prepared, whole foods diet, and presents the roles of macronutrients and micronutrients.
CULINARY WELLNESS, PART ONE
Where food comes from, food quality, and proper preparation is core to achieving optimal health. This module will guide students through food sourcing, quality and preparation, understanding food industry language, and key changes to make in the kitchen and pantry to support the basics of using food to achieve optimal health.
DIGESTION
This module focuses on the physiology of the gastrointestinal tract and digestion process, as well as how to identify nutritional needs and stressors, and how to support the digestive system.
BLOOD SUGAR REGULATION
In this module, students will learn the physiology and importance of blood sugar regulation, including how to identify blood sugar dysregulation in clients, and how to support regulating blood sugar through nutritional and lifestyle practices.
FATTY ACIDS
This module highlights the many critical roles of fat in the body and how to support the inflammatory process.
MINERAL BALANCE
This module emphasizes the role of minerals in nerve conduction, muscle function, and tissue growth. Students will learn to identify and support mineral deficiencies caused by stress, nutritional deficiencies, and other lifestyle choices.
HYDRATION
This module addresses the systemic effects of dehydration and the importance of maintaining kidney health for optimal elimination, mineral balance, and blood cell production.
SLEEP, STRESS, AND MOVEMENT
This module will explore the impact of a person's stress levels, quan3ty, and quality of sleep and what type of movement or exercise a person chooses to do on overall health, as well as share steps that can be taken to address each impinging factor.
ENDOCRINE
In this module, students will learn the complex system of relationships within the endocrine system, and how to support hormonal function by addressing the Foundations.
IMMUNE
This module focuses on the physiology of the immune system, food allergies, and intolerances, as well as how to support the health of the immune system to enhance overall health.
CARDIOVASCULAR HEALTH
This module presents the various forms of cardiovascular dysfunction and gives an updated perspective on the subject of saturated fat and cholesterol, while emphasizing how to support cardiovascular health through a focus on the Foundations.
NUTRITIONAL DETOXIFICATION
In this module, students will learn how to use nutritional therapy to help optimize the body's natural process of clearing toxins and restoring the body's vitality from the inside out.
BARRIERS, INFLUENCES, AND EMOTIONAL WELLBEING
This module provides students with tools to better understand the whole person and address nutritional needs holistically. From socioeconomic, cultural, and familial status to emotional wellbeing and self-talk, this module will discuss the impact of these factors on overall health and ideas for addressing concerns with clients.
ENVIRONMENTAL FACTORS
In this module, students will learn the impact that chemicals, toxins, mold, our home and work environments, and other environmental factors have on our overall health. Students will learn how to identify common toxins and chemicals and recommend healthy tips to reduce the negative impact of environmental toxins.
CULINARY WELLNESS, PART TWO
Building on the knowledge introduced in Culinary Wellness, Part One, this module dives into the practical application of culinary healing and how to become a guru in the kitchen. Culinary skills, batch cooking, super foods, and cooking methods will be presented.
PRACTICE RESOURCE
In this module, students will be given tips and resources for setting up their own practices. Scope of practice and legal implications, professional organizations in which students may be interested, and introductory business building tips will be included. This module is a great precursor to the NTA's more in-depth business-building Career Development Course.
Upcoming Class Schedule
& Registration Dates
MAY 2021 CLASS
Registration has closed.
Registration Window:  February 9th, 2021 through April 30th, 2021
Course Start Date:  May 10th, 2021 (Course duration is 10 months)
Course Concludes:  March 13th, 2022
TUITION:
$5,900* 
*The tuition fee includes access to:
Q & A calls with instructors, weekly instructor office hours, and student forums maintained by the instructional team.
The tuition fee does not include:
PLEASE NOTE: Page nine of the registration packet includes a contract students will sign confirming their agreement to the entire NTA Student Handbook (a separate document), so before you register, please download it as well and read it carefully.
SEPTEMBER 2021 CLASS
Registration Window:  May 18th, 2021 through September 3rd, 2021
Course Start Date:  September 13th, 2021 (Course duration is 10 months) 
Course Concludes:  July 24th, 2022
TUITION:
$5,999* 
Your tuition includes: 
Non-refundable 

$

99

 registration administrati

ve

 fee

.

Curated 

resources

with current research and excerpts from a wide array of scholarly texts.

Video lectures and course materials via the NTA's online learning system.

Interactive

 webinars with 

live instructors, access to individualized support from instructors

, and student forums maintained by your class instruction team.

 
The tuition fee does not include:
Student Handbook – coming soon!
Financing & Scholarships
Payment Plan
Make tuition more affordable by spreading out payments for tuition and fees over time. There's no interest and low enrollment surcharges, plus it's easy to enroll. Simply select the Payment Plan option during course registration. 
Scholarships
The Nutritional Therapy Association (NTA) offers a partial scholarship awarded based on financial need for students enrolling in US or Canada. For more information, or to apply please visit the NTA Scholarship page. 
Personal Loan
For all students interested in a personal loan, we recommend you first pursue this through your own financial institution. Generally, this will provide you with the lowest interest rates and streamlined processing.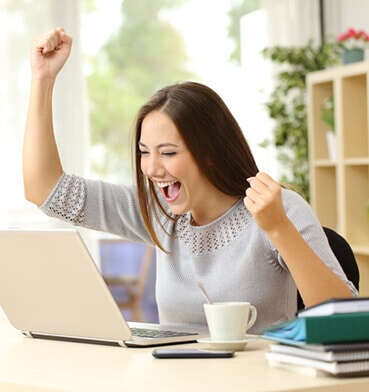 REQUEST MORE INFORMATION
Download a copy of our current catalog or request more information to learn more about our programs. We'd love to hear from you!
*Your information will not be shared.