"Let food be thy medicine, and medicine be thy food." – Hippocrates
NTA's philosophy is that the myriad health problems plaguing modern society result from weaknesses in the body's physiological foundations brought on by poor nutrition. As an educational organization, NTA is dedicated to helping healthcare professionals and individuals understand and reverse the tragic and unsuspected effects of the modern diet on their families, patients, and clients. Our foundational holistic approach focuses on the importance of properly prepared, nutrient-dense, whole foods paired with a well-balanced lifestyle. Throughout our seminars, students access a wide range of educational tools and techniques that help identify and correct nutritional imbalances.
Our courses cover scientific principles about how the human body functions, anatomically and physiologically. We also understand there is an innate intelligence of our own body's nutritional needs that we have lost touch with. The Nutritional Therapy Training course provides a means to reconnect with, and grow attuned to our body's physiological response to nutrients. We're bringing healthy back.
Bio-individual nutrition based on solid foundations.
Nutritional Therapists, as envisioned by NTA, teach the importance of properly prepared, nutrient-dense, whole foods that are delicious, nourish our bodies, and restore good health. Once foods have been highly processed, as most foods in America are, there is no combination of carbohydrates, fats, and protein that will ultimately be healthy. As dietary fads alternate between diets high in carbohydrates, and others high in protein and fat, one thing has become very obvious, there is no one perfect diet for everyone.
While some people thrive on a diet relatively low in fats, for others, the increase in carbohydrates is devastating. Likewise, low-carb diets high in fat may have helped some people, but for others, have been completely inappropriate and even dangerous. NTA teaches the concept of bio-individuality. There is no perfect diet for everyone. Nutritional Therapists are trained to help each client find the right types of whole foods that will restore balance and enhance their ability to heal.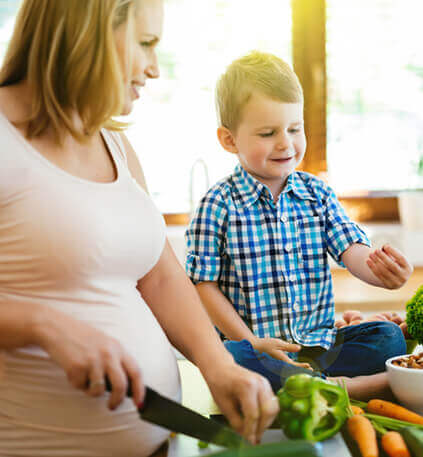 Although all wellness-minded doctors appreciate the importance of proper diet and nutritional supplementation, it is often very difficult for them to do the proper evaluation and dietary counseling necessary to support optimal healing. Nutritional Therapists are trained to work alongside these practitioners either in their offices or in private practice to support the doctors' diagnosis and other therapies.
"ALONE WE CAN DO SO LITTLE, TOGETHER WE CAN DO SO MUCH." –HELEN KELLER
At NTA, we believe that all nutritional schools play for the same team, in that we're offering certificate programs to interested individuals seeking to fill a large need. We have a shared goal of supporting wellness through proper bio-individual nutrition. Nutritional Therapy Practitioners and Consultants along with other nutritional school graduates receive quality, distinct, and complementary educations. NTA also believes our program has unique characteristics that set us apart from other schools by providing strong clinical skills and evaluation procedures that are unique in our industry. As a certified member of the National Association of Nutritional Professionals, we support the work of all NANP certified schools.
Some of our NTPs and NTCs have been through other programs and valued what they received from each program. Having a variety of different programs available to potential students mean that people can find the one that works for them. More training options for individuals seeking authentic nutritional training only help to legitimize the work of all organizations and their graduates. The need is so great for people to receive nutritional training and for the public to see professionals with more in-depth training in nutrition that we all have a long way to go. NTA actively seeks partnerships with other training, certification, and academic programs.