Frequently Asked Questions
For Professional Health and Wellness Coaching Prospective Students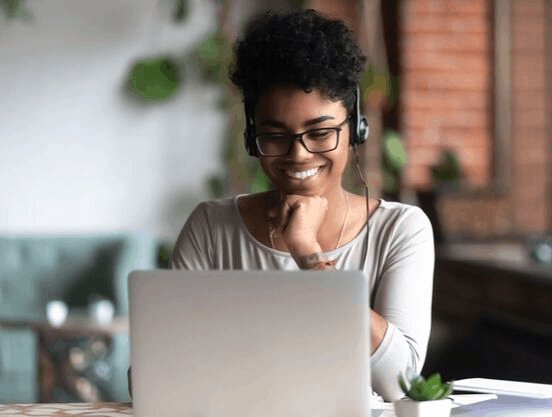 Is your program accredited?
The Nutritional Therapy Association is a private vocational school in Washington State, licensed by the Washington State Workforce Training and Education Coordinating Board, that certifies practitioners and health coaches. Our programs are not accredited by the Department of Education.
Does your program prepare you to sit for board exams?
The Nutritional Therapy Association's Professional Health and Wellness Coaching (PHWC) Program is an Approved
Health and Wellness Coach Training & Education Program by the National Board for Health and Wellness
Coaching (NBHWC). Graduates of this program meet the education requirements to sit for the HWC Certifying Examination to
become National Board Certified Health & Wellness Coach (NBC-HWC). Completion of 50 health coaching sessions and documentation of an Associate's degree or 4,000 hours of work experience is also required to sit for the exam.
What are the prerequisites for the PHWC program?
Students participating in the PWHC program must have a high school diploma or GED equivalent and must be at least 18 years of age. Minors may enquire for an exemption to take the program, but will not receive their certification until they turn 18. 
How long is the program and does it have to be completed consecutively?
The PHWC program is approximately eight months in length and must be completed within the scheduled time. There are 31 weeks of content, a week for final assessments, and a minimum of two breaks in the program. 
What types of positions are available for graduates of the PHWC Program?
There are numerous career opportunities for Professional Health and Wellness Coaches. Whether you want to work in a health care setting or open your own coaching practice, the skills of a health coach are in high demand. A PHWC could: 
Consult privately with clients
Hold health and wellness coaching groups
Join a wellness center and work on a team of health care professionals
Become a corporate

 

health and

 

wellness coach
Host of a wellness podcast
Lecture or speak at events and conferences
Author books
Host a retreat or seminar
Writer of articles for publications
Be a guest expert on local programming, radio, news, TV, or public forums
Improve their overall health, and the health of their families, friends, and communities
Work as a health and wellness coach in a hospital or healthcare system
And more!
Would it be practical to take this course while working full time?
Yes, it is possible to be successful in the PWHC program while working or balancing family responsibilities. We recommend devoting 10-15 hours per week to review the content, attend the weekly class call or coaching mentor session, complete the required reading, work on assignments, and study. Aside from the weekly live class call and five Coaching Mentor sessions, which are scheduled on specific days/times, you can weave all other course activities into your schedule before or after work, on weekends, or whenever your week allows. 
What credential will I receive when I complete the PHWC Program?
Upon successful completion of the Professional Health and Wellness Coaching Program, you will become an NTA Certified Professional Health and Wellness Coach, or, PHWC.
Where can I learn about laws in my state regarding the right to practice?
States vary in their legislation for non-licensed professionals and their right to practice. You can visit the Holistic Council: https://holisticcouncil.org/ for up-to-date information on the laws and regulations in your state.
Are Health Coaching Services billable to insurance, or can they be paid for with HSA/ FSA Funds?
Insurance:

While there are specific instances in which health coaching services are billable to insurance, the vast majority of health coaching services do not currently qualify for health insurance reimbursement. However, the National Board of Health and Wellness Coaching (NBHWC) continues to prioritize and work diligently towards insurance reimbursement for health and wellness coaching performed by Nationally Board Certified Health and Wellness Coaches (NBC-HWCs). The NBHWC releases updated reimbursement information as it becomes available and you can learn more about the NBHWC and 

view press releases here

.

 
HSA/FSA Accounts:

Yes, health coaching services provided by NBC-HWCs can be paid for with HSA/FSA funds provided the client consults with their doctor and receives a Letter of Medical Necessity. The NBHWC has provided guidance to NBC-HWCs on supporting clients in using HSA/FSA funds for health coaching services.

 
Is the program online or in-person?
The PHWC program is 100% online and can be completed anywhere with internet/ wifi access.  With the exception of live class calls and Coaching Mentor sessions, which are mandatory, you may complete your work at a time that is most supportive to you. You are required to work with practice clients to complete the program, but those sessions may be conducted virtually as desired. 
What if I can't attend the live lecture calls?
To earn the PHWC credential, a student may only miss a maximum of 2 live lectures during the program; if you do miss a lecture, you must watch the recording and complete a make-up assignment to earn credit. If more than 2 live lectures are missed, or, if a make-up assignment is not completed, a student will not graduate from the program. 
Is this program right for me?
The PHWC program may be in excellent fit for you if you are interested in:
-Discovering how to support clients in creating lasting behavior
change
-Developing a coaching skillset based on understanding the patterns
of behavior change as well as the power of partnering with
clients
-Understanding the psychology behind behavior change and how
to effectively support clients in designing a vision of health and
wellness, setting goals, creating action steps, and navigating
challenges
-Exploring the power of a growth mindset and it's role in creating
sustainable long-term behavior change
What's included in the program?
Our 100% online exceptional health coaching program and instructor-led
health coaching education includes:
-Weekly recorded lectures with access to PDFs of both transcripts
and slides
-Weekly required reading to deepen understanding of coaching
concepts
-Weekly learning outcome based assignments designed to support
understanding of the concepts
-Weekly 2-hour live class calls with program faculty to dive deeper
into coaching concepts, practice coaching skills, and Q&A (no live
class calls during breaks, coaching mentor session weeks, or
exam weeks)
-One-on-one Coaching Mentor Sessions throughout the program
with designated NBC-HWC Coaching Mentor (four sessions
throughout the program plus Practical Skills Assessment session)
-Best in class Coaching Practice Model including step-by-step
coaching structure as well as coaching practice with a minimum of
two practice clients (student's choice of practice clients)
-Access to exclusive health coaching software/health coaching
client management system (client forms and reports through
Nutri-Q)
-One-on-one instructor office hour support for assignment or
program questions
-Faculty email support
-And more!
Is there financing available?
Tuition can be paid in full, through a payment plan, or with a personal loan. For our payment plan, there is a non-refundable enrollment fee to participate. You may also apply for a personal loan through your own bank or credit union.  Full details for the payment plan can be found here: nutritionaltherapy.com/payment-plans/. 
Are there any scholarships available?
Yes, the NTA offers reimbursement scholarships based on Academic perfomrance. The NTA will notify students when scholarships become available. Announcements and applications will be posted here when scholarships are open: nutritionaltherapy.com/scholarships/
Does the NTA have an ADA policy?
Can I take the program even though I don't know if I want to start a business?
Yes, students take the PHWC program for a number of reasons, with graduates going on to apply their credential in a number of ways. Some will start their own businesses or private practices, while others join existing practices, augment existing licenses, write books, start successful blogs, etc. Some graduates don't apply their credential professionally, but instead, use the skills they learn in their course to help support the health of their family and community.
What are the requirements for and the benefit of pursing NBHWC board certification?
To pursue the NBHWC board certification credential, an individual must meet the "Complete an NBHWC Approved
Training Program " requirement, complete and document 50 health and wellness coaching sessions, and document completion of an associate's degree (or higher) or 4,000 hours of work experience. Once these requirements are met and the necessary fees are paid, a candidate can sit for the HWC certifying exam
NBHWC board-certified coaches display an unconditional positive regard for their clients and have trained to the highest standards in the profession which means that they have the skills and knowledge to walk alongside clients on the path to their vision of health and wellness.
An increasing number of employers in the healthcare industry are looking for board certified health coaches/require the NBC-HWC certification. There is also increased awareness that NBC-HWCs are trained to the highest standards in the health coaching profession, making it a desireable designation in the field. 
How is the PHWC Program different from the NTP program?
The NTP Program focuses largely on the Foundations of health, with an emphasis on understanding how to determine what food, lifestyle, and supplement recommendations can support a client's bio-individual needs and health goals.  The PHWC program, on the other hand, is largely focused on skills and techniques that help clients achieve sustainable, lasting behavior change.  Where an NTP/FNTP seeks to fulfil the role of a health and nutrition expert for clients, a PHWC seeks to offer support, encouragement, and reflection that will empower a client to truly own the direction and outcomes of their wellness journey. Both pieces of the puzzle can be incredibly important for clients to experience the transformed health they desire.  
What will set me apart as a NTA Certified Professional Health and Wellness Coach (PHWC)?
Graduates will be fully equipped and confident to partner with clients seeking to improve their health and wellness through behavior change.
Using their coaching skillset, PHWCs support and empower clients todiscover possibilities and create a supportive path toward their vision of health and wellness.
Recognizing that the client is the expert in their life, PHWCs empower clients to strengthen their belief in themselves and confidence in their ability to make consistent progress toward their unique vision of health
and wellness. Further, they assess a client's readiness for change and support them in designing appropriate action steps that move them toward self-determined goals.
PHWCs honor client bio-individuality, recognizing there is no one size fits all approach to health coaching. Listening to the client's experience and honoring client accessibility, NTA health coaches draw from their health coaching skills and tools to meet the client where they are. NTA health coaches hold a safe place for clients to continually feel seen, heard, encouraged, trusted and supported.
Honoring the courage of the client to ask for support, PHWCs seek understanding first through active listening and active observing, offering compassion and empathy, and trusting the client's experience. PHWCs draw on their motivational interviewing skill set as a key strategy to listen and communicate in a way that fosters the client's sense of safety and
acceptance. Clients will not only value their coach-client relationship of trust, they will in turn learn to build a relationship of trust with themselves as well.
PHWCs foster client resilience, recognizing client ambivalence and struggles as a normal part of the process while encouraging
self-compassion, self-kindness, and a growth mindset in clients.
Empowering clients to cultivate positivity and optimism in their journey, NTA health coaches help clients explore obstacles and identify opportunities for learning and growth while focusing on progress over perfection.
PHWCs prioritize coach self-care, supporting their health through nutrition, lifestyle, and mindset. Understanding the roles and responsibility of both coach and client, PHWCs adopt a high standard of ethics and set healthy boundaries while supporting clients within scope of practice. PHWCs recognize clients are ultimately responsible for their own success
What does the week of a student look like?
Each week, you will log into our online learning environment to see the module for that week and what the assignments are. You'll watch the videos for that module and study the required reading. You might also complete an activity based on a combination of material from the videos and the assigned reading, and/or, you may have an assignment to complete and submit. Each week, students will also have the opportunity to attend a live lecture with the instructor and your classmates.
What makes someone an ideal candidate for the PHWC program?
Ideal candidates may have no background, education, or certification in the health and wellness field. Rather, they may understand and innately know that oftentimes the client holds the answers to their own
health and wellness journey.
Such candidates may be drawn to health coaching because it isn't about forming a protocol, but rather developing the art of cultivating curiosity, encouraging exploration, and reflecting objective truths that empower a client to discover possibilities and create a supportive path toward their vision of health and wellness.
Additionally, ideal candidates may have no background, education, or certification in the health and wellness field and simply be looking for a way to support themselves as soon as possible by working in the health and wellness field as a health coach.
Alternatively, ideal candidates may already have a background, education, or certification in the health and wellness field (NTP, dietitian, nutrition, clinician, nurse, doctor, personal trainer, etc) and be looking to support their clients in successfully implementing long-term health and lifestyle behavior change as well as empowering clients to successfully navigate challenges and setbacks.
They may be looking for a more supportive way to work with clients, and be able to successfully expand their work with clients while protecting their own health and establishing healthy boundaries in their client work.
How will I access the course materials?
We use an online learning environment called Canvas. This is where all the course materials are accessed, including: videos, activities, required reading instructions, assignments, live call Zoom information, etc. You will also have access to forums where you can ask questions of the instructors and other students. You will get an invite to Canvas when the course begins and you will access it through nutritionaltherapy.instructure.com.
Request More Info
Request more information to learn more about our programs or speak with and advisor. We'd love to hear from you!