Faces of the NTA: Meet Matt Smith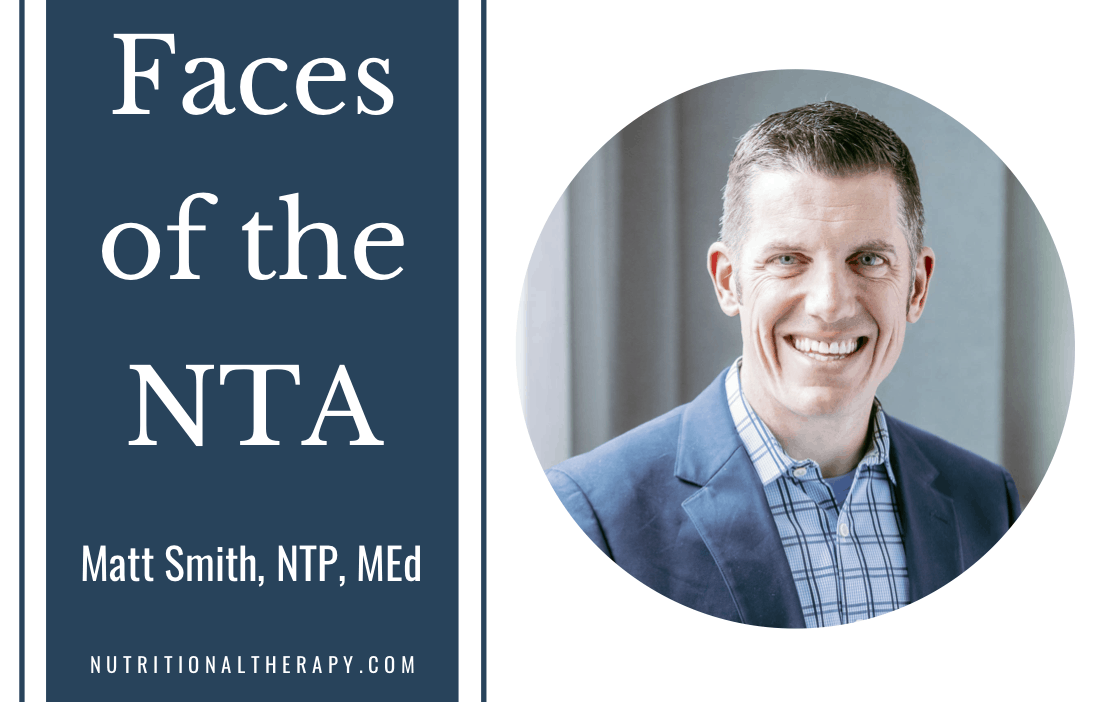 Meet Matt Smith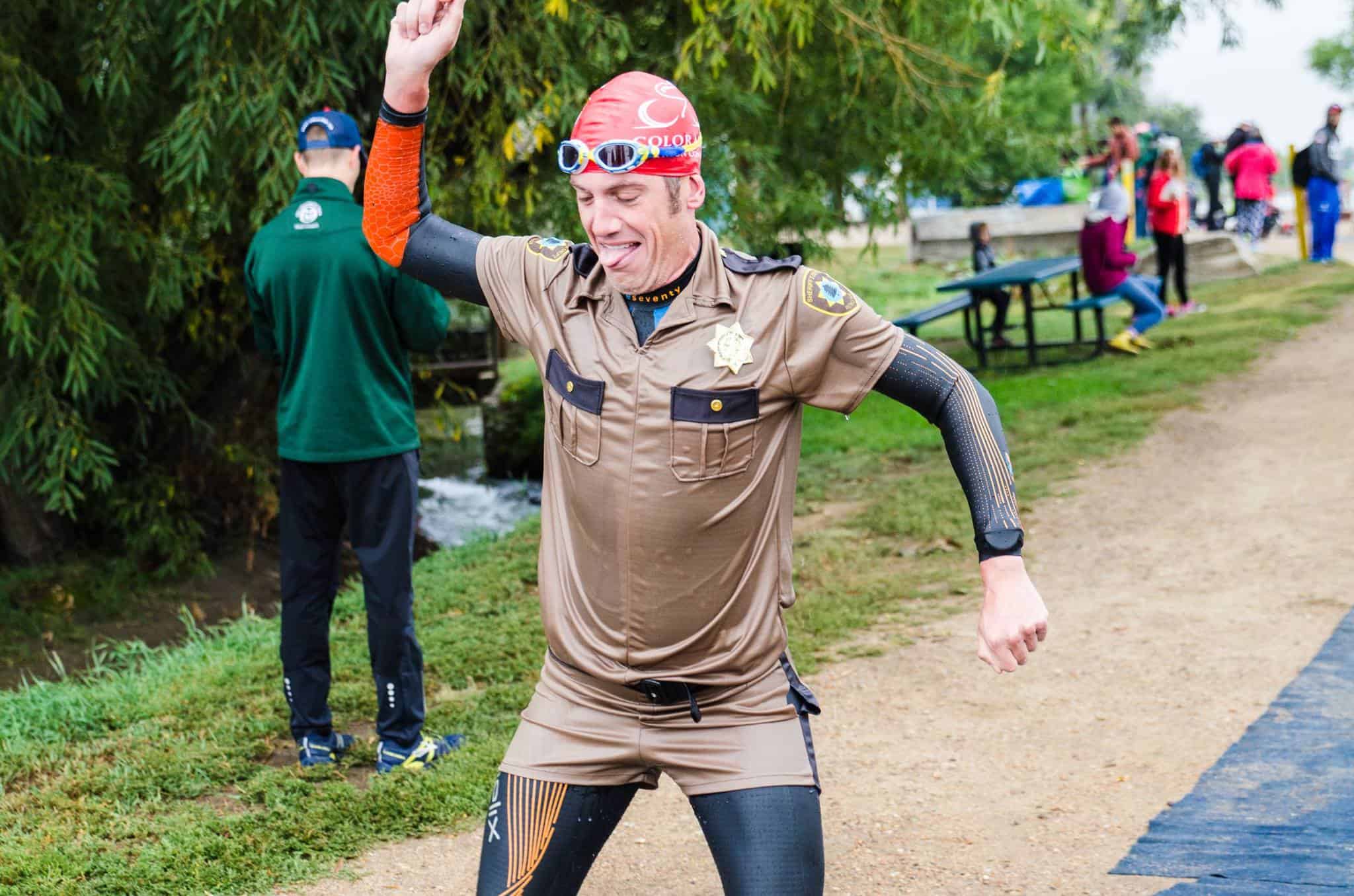 How long have you worked for the NTA? What is your role?  
I have worked for the NTA for almost 3 years starting as a consultant, then as the Director of Education and now honored to serve as the Chief Executive Officer. 
What attracted you to work at the NTA?  
Originally, I operated my own endurance sports and executive coaching business and wanted to add nutrition to my offerings. I had met some NTPs and really valued the bio-individual approach and the foundations as the core of the certification program. I felt it was a unique approach in a field that is dominated by specific diet dogma.   
 As a consultant, my first engagement with the NTA was leading a training retreat for the instructor team and as we went through the weekend together, that group of people, their passion and commitment was what really inspired me to commit to working with the organization full time. 
What do you love about working for the NTA?  
I love that we can do work that has an impact on the health of individuals, but more importantly, I love that we are creating an organization that can be a model for what organizational health can be. I love working with people I care deeply for, enjoy working with and building a culture where their unique gifts can shine as brightly as our mission. We work hard, but we have a blast together. 
What are you most proud about accomplishing in your time at NTA to date?  
I have the pleasure of being involved in a little bit of everything but really feel I can't take credit for accomplishing anything as that lies with our team. I'm proud of the quality we have put into the new curriculum modules, the quality of the conference experience this year, our new graduate teach and learn sessions and finally updating Nutri-Q to a user experience we can be proud of to name a few! 
Describe the NTA in three words?
Passionate Band of Rebels
Describe yourself in three words
Authentic, driven, and calm.
What do you love the most about our community?  
I love that our community is so engaged. They ask good questions and want to get to the root of literally everything in life. Mostly though, I love the support. I walked into the first conference as a "minority" being one of the only guys there and felt loved and accepted from the first minute. 
What is your favorite fat?  
Cashews dipped in Himalayan salt ghee 
What is your least favorite food?  
I am not a fan of anything melon. I've never liked the texture or flavor and have tried with earnest to get into summer watermelon but it's not going to happen. 
What's your most used cook book or recipe blog and why?  
Right now our most used cookbook is Sally Fallon's Nourishing Children book as we are making baby food for Mason most of the time (his fave is spinach, avocado, and bone broth). I also love Shalane Flannagan's, "Run Fast, Eat Slow" and Tasty Yummies insta-pot recipes. 
What are you reading (or listening to) right now?  
I tend to read a few things at once which can either be good or bad but have dialed in on, "What Doesn't Kill Us." The Whim Hoff story as his method and life fascinate me. I also read Fast Company and Triathlete magazine regularly. 
I do listen to podcasts as I drive and really like, The Forward with Lance Armstrong, The Purple Patch Performance Podcast with Matt Dixon and The Connected Life.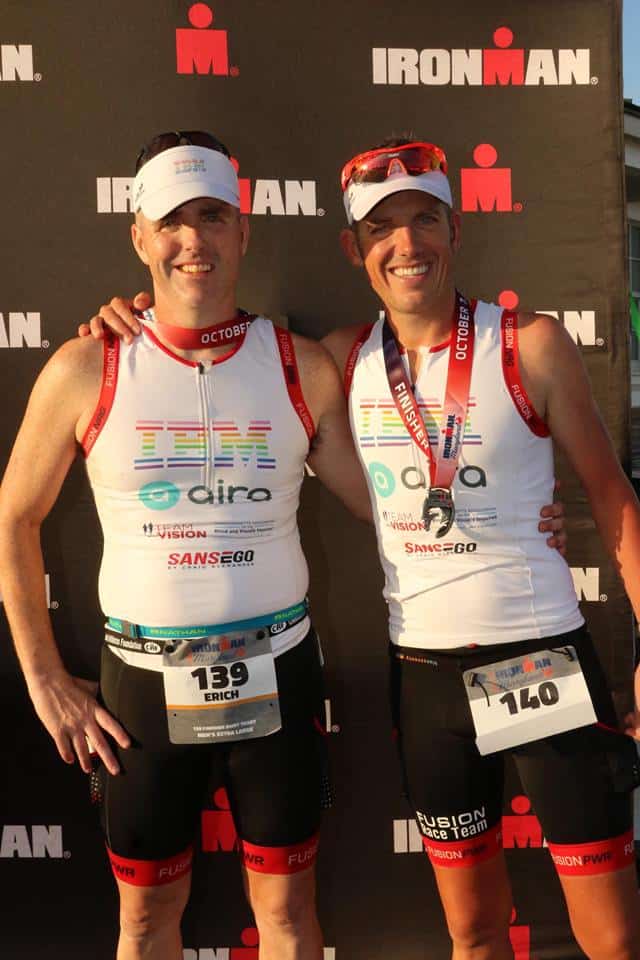 In your mind, what are the biggest challenges the holistic health community faces?  
This is something that keeps me up at night. I see a few major challenges that we face as a holistic health community.   
The first is defining and embracing the scope of practice. Using the NTA as an example, the foundations and tools that we teach in both the NTC and NTP certifications are enough to help people make life-altering changes and heal. I check the NTP/NTC Facebook group regularly and see the list of things that our practitioners are attempting to solve and questions about the best supplement or test for XYZ and ask, "If you use the tools you have and go to balancing the foundations, would this even be a problem? Our role shouldn't be "treating" symptoms but supporting systemic health.   
The next is credentialing. We need a unified, national credential like the Holistic Nutrition Board Certification offered by the NANP, equivalent to a Registered Dietician that would add credibility to reputable programs like the NTA. In the last 3-5 years, over 80 health coach training programs have launched, most of which have no formal accreditation or backing behind the certification.  This movement can have a significant impact on the right to practice legislation as (tied to 1) so many of these people are practicing out of their scope as a health coach. 
Meet the other faces of the NTA
Want to learn more about our paradigm? 
Take our free 7-day course, Nutritional Therapy 101. In 7 days, you will learn:
+ How to eat a properly prepared, nutrient-dense, whole foods diet.
+ Why you are not just what you eat, but what you actually absorb.
+ How to balance blood sugar and increase energy.
+ Why you need healthy fats and cholesterol in your diet.
+ The critical roles of minerals and how to get more in your diet.
+ Why water is the most important nutrient and how to best hydrate.
+ The NTA Manifesto & how to learn more about Nutritional Therapy.
Sign up today!