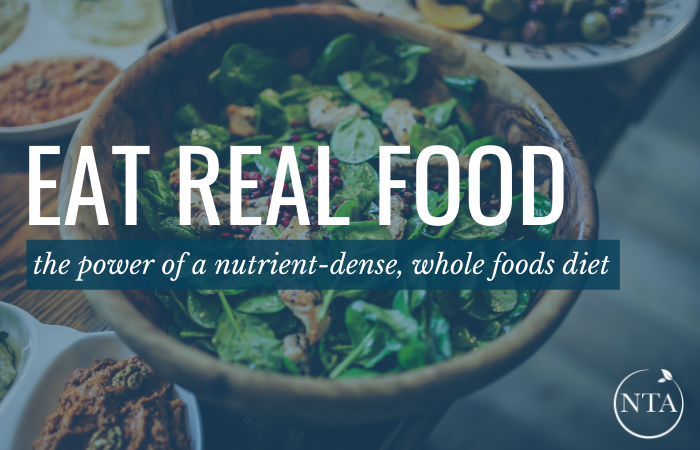 Eat Real Food: The Power of a Nutrient-Dense, Whole Foods Diet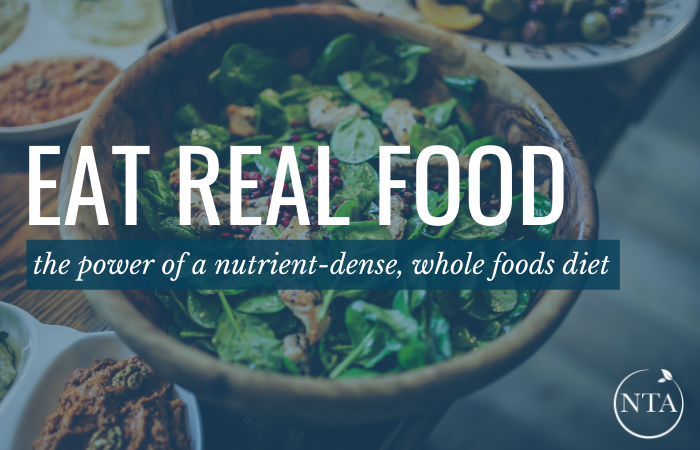 Overly processed, chemically enhanced foods have become a convenient preference in our modern diet. Years of relying on these nutrient-poor, calorie-rich options have changed our mindset toward both food and health. Unhealthy habits and unbalanced meals have led to health concerns like digestion issues, hormonal imbalances, blood sugar swings, and trouble sleeping.
Unfortunately, people tend to see these problems as "normal", but simple changes to the food we eat can make a huge difference.
We suggest starting with the basics: a nutrient-dense, properly prepared, whole foods diet.

In the Nutritional Therapy Online program we believe that "real food" has the power to make a positive impact on health, and that everything, from healthy digestion to hydration and everything in between, stems from fueling our bodies with the right nutrients.
The energy we need to get up and go each day, the focus we need to check items off our to–do lists, and the fuel we need to keep our bodies functioning are all impacted by the foods we eat.

When we choose to support our bodies with the right foods, we thrive. When we pick unhealthy alternatives and deprive our bodies of what they need….well, we all know how that feels.
What is a nutrient-dense, whole food

s

 diet?
We are all different, and depending on the season, our gender, age, ancestry, activity level, and stress load, we might need different sources of fuel to feel, look, and perform our best. But, knowing which foods are the best options and how to properly source them is a great place to start. For a balanced, nutrient-dense diet, aim to eat foods that are: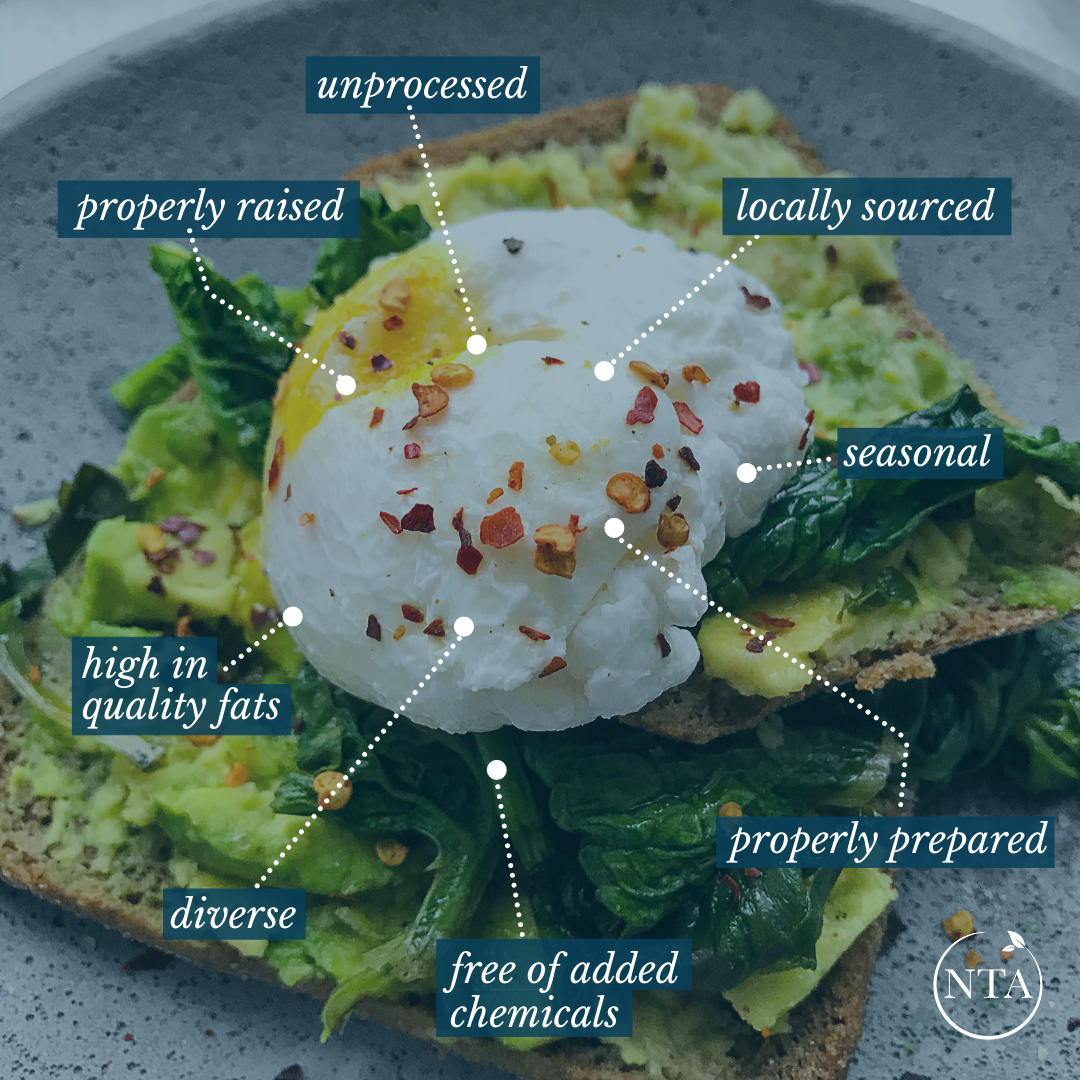 Simple ways to eat more whole 

foods
Small changes and habits can go a long way when it comes to learning how to fuel our bodies properly. Taking the time to learn and try new things is a great way to connect with the food we eat and understand the amazing ways in which our bodies work. There is no one-size fits–all approach to nutrition, but there are ways that you can easily start incorporating whole foods into your diet. Here are a few guidelines to follow: 

As much as possible, try to eat foods in their natural, unprocessed form

Try to have 5 different colors of food on your plate for a range of vitamins and minerals

Look for labels with few ingredients that come from whole foods

Replace processed foods with healthier, whole food alternatives

Source

 

food

 from 

local 

farmers and ranchers

 in your area

Plan

a trip to the farmers market or purchase a local CSA box for produce 

Try to

 

eat plenty of

 

carbohydrates, protein, and healthy fats

 

throughout the day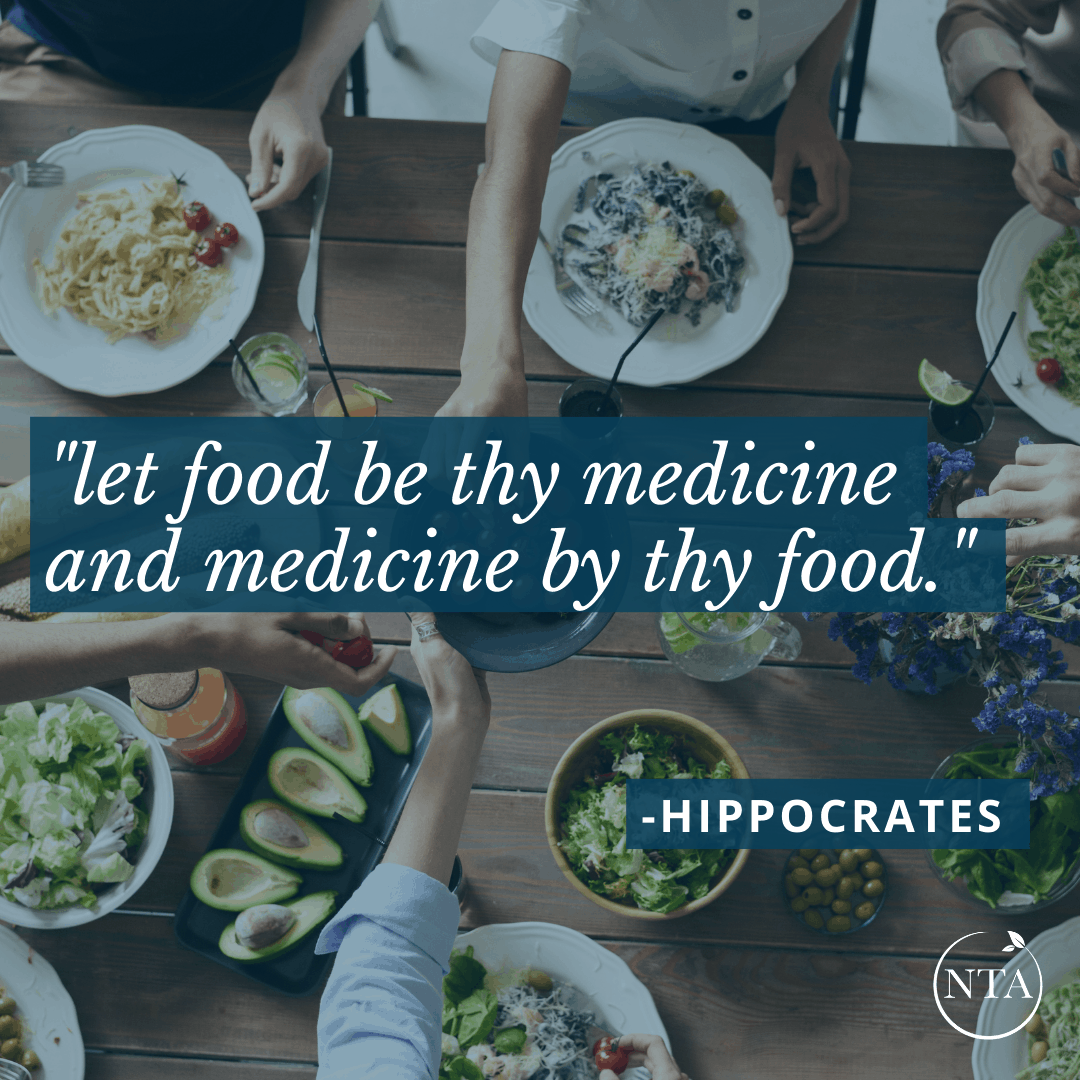 Health concerns like digestive issues, trouble sleeping, and blood sugar swings are common but they are not normal. We deserve to feel good and that starts with taking the time to make better choices when it comes to the foods we eat. Eating a nutrient-dense, whole foods diet is the first step in giving our bodies the fuel it needs to thrive.
Want your recipe or article to be featured on our blog? Email our team Marketing@nutritionaltherapy.com with your full name, article, a short bio in third person, and a headshot. We may feature you in an upcoming blog post.

Join us for a Live Webinar with one of our Instructors and Admissions Advisors!
During this call, you'll explore and learn:
How to create a rewarding career in holistic nutrition that will give you the confidence and competence to replace your full-time income (whether you're new to nutrition or or using it to enhance your current services)
How our unmatched education and instructor support sets our NTP program apart from other nutrition programs​​​​​​​
How graduates are successfully using their education and the many career opportunities available to you
If the NTP program is the right fit for you and how to move forward in financing your education