Live Q&A with Admissions and Marketing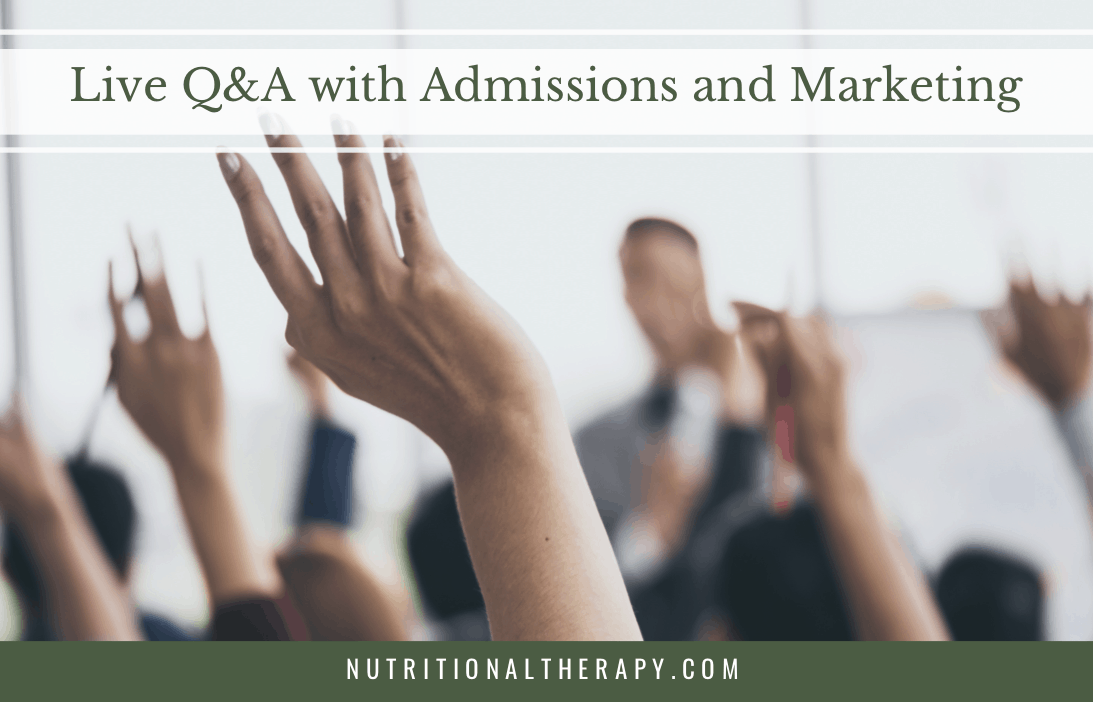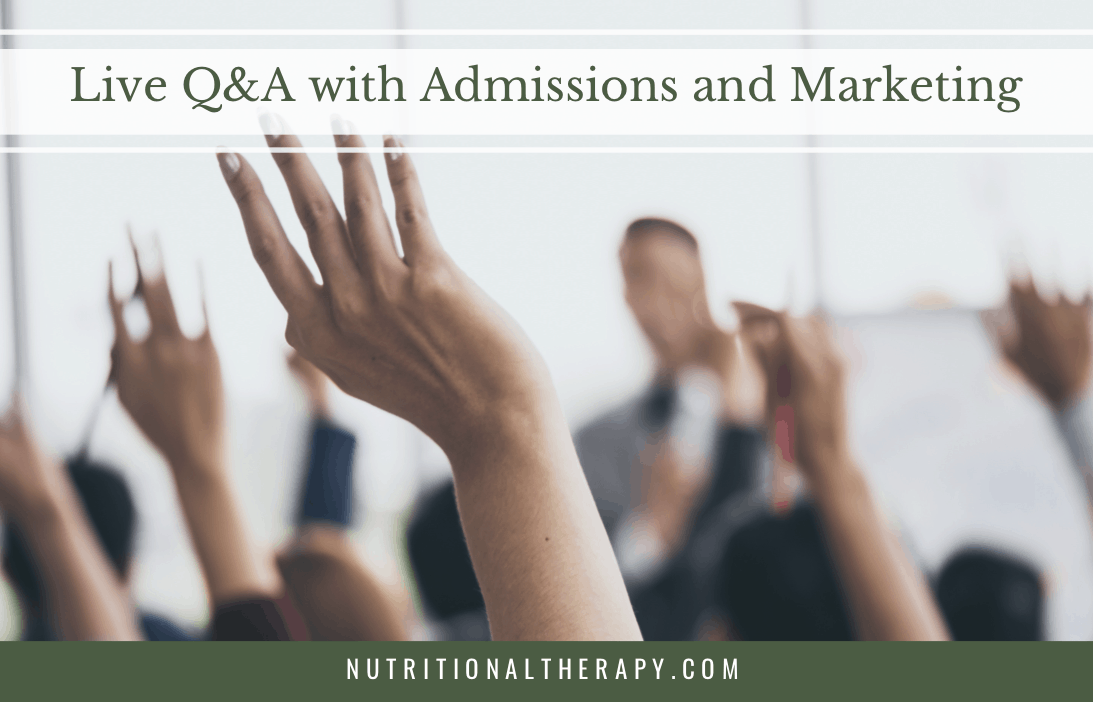 Have you been thinking about a career in holistic nutrition?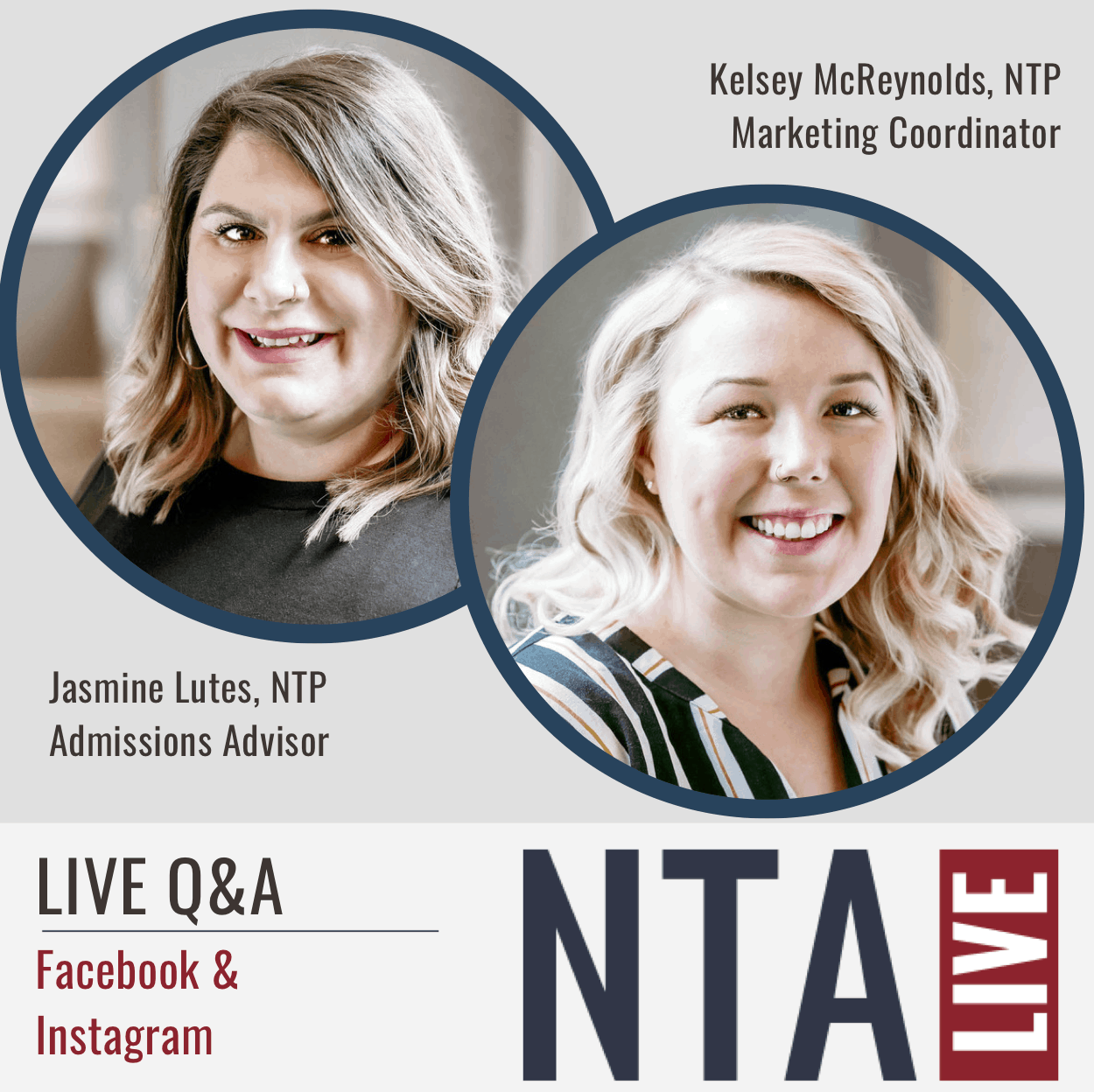 Jasmine Lutes, NTP, Admissions Team Lead and Advisor and Kelsey McReynolds, NTP and Marketing Coordinator are excited to share their passion for the NTA programs. They know it's challenging to define which path is the best fit for your career goals and in this video, they offer their expert guidance to define the differences between the NTP and NTC program and help you find the course that's right for you. 
In this Facebook Live, Jasmine and Kelsey discuss:
+ The differences and similarities between the NTP and NTC programs
+ Different ways that NTPs and NTCs use their certification
+ What your practice can look like and how to find your niche
+ The program's curriculum 
Are you ready to take the next step in your nutrition career? 
Now is the time! Classes are open for enrollment and seats are filling up fast, and if you've been on the fence about when to start, our May Nutritional Therapy Practitioner (NTP) class will be the last cycle at the current tuition before it increases for September class*. It's a great time to enroll! 
*Please note that the tuition for our Nutritional Therapy Consultant (NTC) program will not increase. For current tuition information, please visit here.