Nutritional Therapy Practitioner (NTP)
EMPOWERING GRADUATES WITH THE TOOLS TO GUIDE CLIENTS TO OPTIMAL HEALTH
The Nutritional Therapy Practitioner (NTP) course is a nine-month, integrative online and in-person program providing graduates with a comprehensive foundation in holistic nutrition and the tools to turn that knowledge into a career.
Who should take this course? 
This course is for those passionate about educating and healing the world through holistic and sustainable practices in food and wellness. We welcome individuals wanting to embark on a new career as a Nutritional Therapy Practitioner, professionals looking to enhance their current practice with a holistic nutrition component, or individuals seeking a comprehensive education in holistic nutrition for their personal benefit. 
The NTP curriculum teaches students a foundational approach to functional, holistic nutrition.
Honoring ancestral wisdom, our curriculum takes a functional approach to health and wellness. The program focuses on the importance of a properly prepared, nutrient-dense, whole foods diet paired with a well-balanced lifestyle while respecting bio-individuality and the body's innate ability to heal. The curriculum covers basic chemistry concepts, the science of food and its nutritional components and scientific principles about how the human body functions, anatomically and physiologically. Throughout the program, students learn a wide range of educational tools and techniques that help them to identify and correct nutritional imbalances in the body including the NTA's proprietary Nutritional Assessment Questionnaire software and our valuable hands-on functional evaluation.
REQUIRED READING BUNDLE PLUS BONUSES
The Price-Pottenger Foundation offers the Required Reading for NTA's programs in a bundled package along with additional bonuses including free U.S. shipping (discounted international shipping), free membership to the Price-Pottenger Nutrition Foundation, and a free book from the term 1 reading selections list! This bundle is approved for all programs that start in September 2018. To take advantage of these exciting bonuses, please visit PPNF and find the bundle below.
*Please note that students may need to purchase up to 2 additional titles during the course beyond what is included in the bundle or listed on the Required Reading list.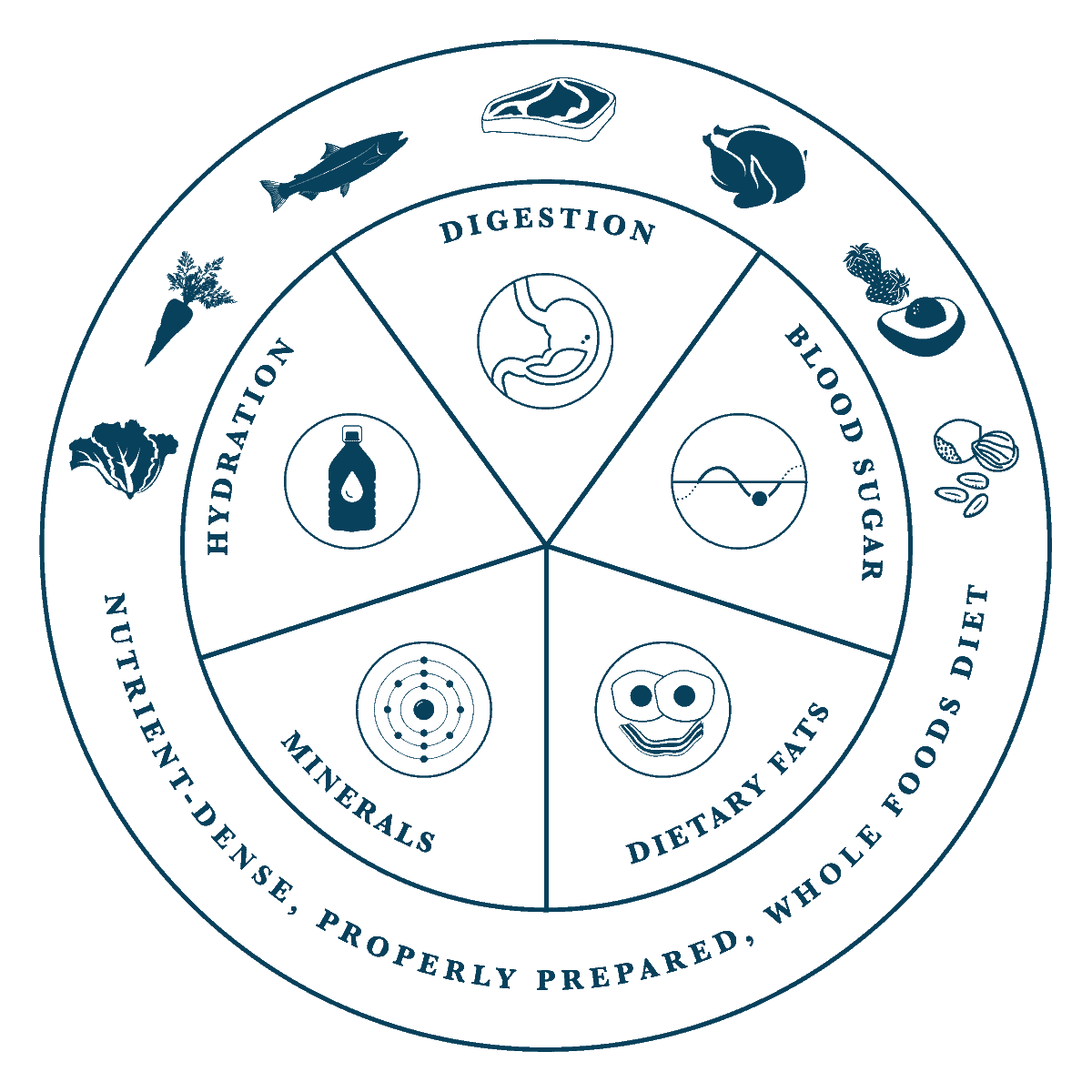 What to Expect
Curriculum 
The NTP course covers a full range of topics from the evolution of the modern diet, epigenetics (study of how our environment and lifestyles influence our genes), anatomy and physiology, a comprehensive review of the body's systems and functions, to more specialized topics such as environmental factors, sports nutrition, and a variety of dietary suggestions and nutritional supplementation protocols to promote healthy physiological function, improve nutritional status, and bring balance to body systems. Emphasis is placed on the Nutritional Foundations, which include digestion, blood sugar balance, mineral balance, fatty acid balance, hydration, and a properly prepared, nutrient-dense diet. 
Each module includes engaging video lectures from our team of knowledgeable instructors, lecture guides, required reading, as well as a variety of additional reference materials; all accessible in our online learning platform. 
Practical Skills
Students learn our complete client consultation process, reinforcing the methods and tools through practical experience working with actual clients. Students also learn invaluable skills to set them up for success with clients, such as motivational interviewing techniques, ways to manage client concerns and track progress, tools for assessing clients' bio-individual needs, ways of determining optimal health goals, and designing customized nutrition and lifestyle protocols. 
Classroom Environment
Guided by expert instructors, students are expected to complete the coursework independently, following a weekly schedule to keep pace with each other and to stay on task for the workshop weekends and exams. The instructional team hosts regular conference calls to discuss the current module curriculum, present additional resources and topics for students to explore, and hold an open Q&A for student inquires. The course includes three required, in-person workshop weekends (3-4 days long) in a venue of their choosing.     
Assessments
Assessments are focused on critical thinking and engagement through practical and written assignments that allow students to assess, build upon, and apply their firsthand knowledge to future clients. They include traditional written assignments, written and practical midterm and final exams, and required online discussion forum participation. Additionally, students learn our complete client consultation process and reinforce acquired skills through practical experience working with clients.
COURSE REQUIREMENTS
Technology Requirement: Students must have reliable high-speed Internet access and be comfortable working in a primarily online environment.
Written and Practical Exams: Students are required to pass both written and practical midterm and final exams. The exams are designed to demonstrate that each student has the necessary skills and applied knowledge necessary to earn certification from the NTA. Students must pass the written exams with 80% or higher and the practical exams with 90% or higher.
In-Person Workshop: Students are required to attend three in-person workshop sessions during the program to obtain certification.
Homework & Attendance Requirements: Students are required to meet the attendance requirements and complete all homework, required reading, a community outreach project, and client-practitioner folders to become certified. Status and grades will be reported to students in writing. Absences need to be reported to the Instructor. Transcripts may be requested by calling NTA at (800) 918-9798 or emailing nta@nutritionaltherapy.com
THREE IN-PERSON WORKSHOPS
The three mandatory workshops (10 days in total) include hands-on instruction in the NTA's unique Functional Evaluation and Lingual-Neuro Testing process, diet and lifestyle assessments, review of course material, and midterm and final examinations (both written and practical). Students can only miss a total of eight hours of workshop hours (the equivalent of one workshop day) to receive NTP certification. If more than eight hours are missed, please read the current Student Handbook for details on re-enrolling, refunds, and transfer options.
REQUIRED READING LIST
NTP CERTIFICATION
Upon completion of the program, passing the midterm and final, and completing all homework, one will be certified as a "Nutritional Therapy Practitioner"™ by the Nutritional Therapy Association, Inc.®. Please note that a Nutritional Therapy Practitioner does not diagnose or treat disease, but instead makes nutritional recommendations for balancing the body and promoting optimal wellness. NTPs are approved by the NTA as a certifying organization, but are not licensed or certified by any state. Please check with your state for specific information on licensing requirements.
Upcoming Class Schedule
& Registration Dates
* The tuition fee includes access to:
3 multi-day hands-on workshops at the end of each 3-month term
Video and audio lectures, course materials, and reference materials via the NTA's online learning system.
Q & A calls with Lead Instructors twice per month, weekly Instructor office hours, and student forums maintained by your class instruction team.
* The tuition fee does not include:
Required texts (see the Required Reading page for more information).
Required workshop tools (including a stethoscope, blood pressure cuff, student supplement test kit, pH tape, and pen light). A massage table is not required but highly encouraged for practicing the Functional Evaluation.
Travel costs for the mandatory workshops (e.g. airfare, hotels, rental cars, parking, etc).
Financing & Scholarships
Scholarships
The Nutritional Therapy Association (NTA) offers a partial scholarship awarded based on financial need for students enrolling in US or Canada. For more information, or to apply please visit the NTA Scholarship page.
Personal Loan
Financing for the U.S. classes is available through the Tulip Financial Empowerment Center with Harborstone Credit Union.
In order to apply for a loan to finance one of the NTA training programs, you will need to follow the appropriate directions available on our Scholarship & Financial Aid page. The loan is available to all U.S. residents regardless of state. Registration will be confirmed upon receipt of tuition in full.
Payment Plan
Make tuition more affordable by spreading out payments for tuition and fees over time. There's no interest, low enrollment surcharges and it's easy to enroll! Simply submit an enrollment form with your course registration packet.
AUSTRALIA, NEW ZEALAND & CANADA CLASSES
Financing for the NTP Australia class is available from Auswide Bank. Financing for the NTP New Zealand class is available from Kiwi Bank. For more information, visit the NTA Australia site.
Currently, financing is not available for Canada-based classes.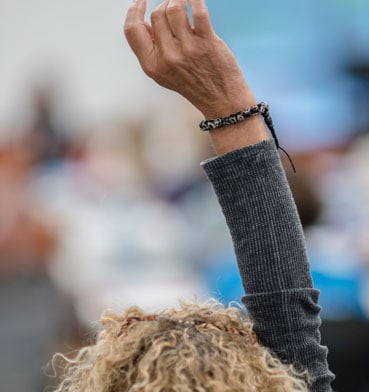 REQUEST MORE INFORMATION
Download a copy of our current course catalog and listen to an introduction to the Nutritional Therapy Association's training programs.
*Your information will not be shared.
View Privacy Policy