Nutritional Therapy Practitioner (NTP)
EMPOWERING GRADUATES WITH THE TOOLS TO GUIDE CLIENTS TO OPTIMAL HEALTH
The NTA Practitioner course is a 9-month, integrative online and in-person program that honors ancestral wisdom and provides students with a foundation in holistic nutrition and includes the tools to turn that knowledge into a career. In addition to instructor-led conference calls, comprehensive learning materials, reference documents, and video and audio lectures, the Nutritional Therapy Practitioner course includes an outlined Client Consultation Process, the Nutritional Assessment Questionnaire software, the hands-on Functional Evaluation, 3 weekend-long workshops, and one-on-one time with instruction staff.
This course is available to professionals looking to enhance their current practice with nutrition as well as those wanting to embark on a new career as a Nutritional Therapy Practitioner™ and be a paradigm shifter, healing the world with holistic and sustainable practices in food and wellness.
The NTP curriculum teaches students a foundational approach to functional, holistic nutrition.
Students in the Nutritional Therapy Training Programs participate in a rigourous course curriculum that includes anatomy and physiology, basic chemistry concepts, and the science of food and its' nutritional components. The NTP course topics are broken down into 15 modules, starting with topics such as the Basics of Nutrition and The Client Consultation Process, to more in depth material such as the Endocrine System and Nutritional Detoxification. Each course module including hands-on Functional Evaluation points correlating to the system being discussed and how to apply it.
FINDING IMBALANCES WITH HANDS-ON, FUNCTIONAL EVALUATIONS
The NTP students also learn how to identify and address imbalances in the body and how to intervene with nutrition for improving overall health and wellness. This "Functional Evaluation" tool coupled with our foundational approach to nutrition are what make the Nutritional Therapy Practitioner program more powerful and customizable than any other nutrition program available in the world.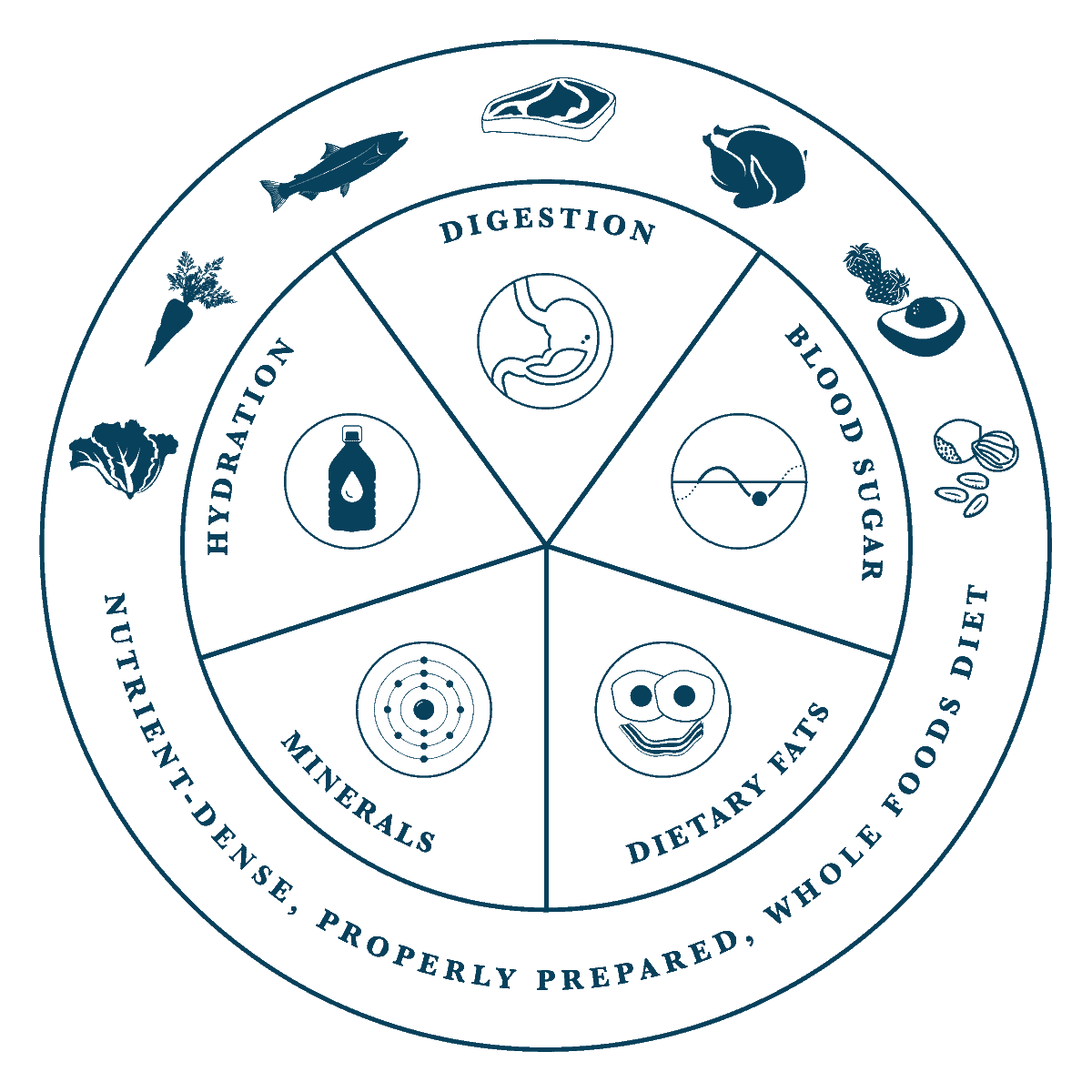 NTP Course Details – What to Expect
The Nutritional Therapy Practitioner (NTP®) Program couples the flexibility of self-paced, online study with the benefits of instructor-led conference calls and three in-person workshops. Students will receive access to comprehensive learning materials, reference documents, and video and audio lectures through NTTConnect, the NTA's online learning management system.
Course requirements consist of module-based homework and quizzes, book reviews on required texts, a community outreach project, a series of client-practitioner exercises, a midterm exam (written and practical), and a final exam (written and practical). To take the course, students must have reliable, high-speed Internet access and be comfortable working in a primarily online environment.
During the Instructor-led conference calls, students will review the audio and video lecture materials and join in class discussions that complement the curriculum. In addition, students may schedule individual phone conferences to clarify any questions about the course or curriculum during instructor office hours. Students can also ask questions and hold discussions in the online forums.
COURSE REQUIREMENTS
Technology Requirement: Students must have reliable high-speed Internet access and be comfortable working in a primarily online environment.
Written and Practical Exams: Students are required to pass both written and practical midterm and final exams. The exams are designed to demonstrate that each student has the necessary skills and applied knowledge necessary to earn certification from the NTA. Students must pass the written exams with 80% or higher and the practical exams with 90% or higher.
In-Person Workshop: Students are required to attend three in-person workshop sessions during the program to obtain certification.
Homework & Attendance Requirements: Students are required to meet the attendance requirements and complete all homework, required reading, a community outreach project, and client-practitioner folders to become certified. Status and grades will be reported to students in writing. Absences need to be reported to the Instructor. Transcripts may be requested by calling NTA at (800) 918-9798 or emailing nta@nutritionaltherapy.com
3 IN-PERSON WORKSHOP
The 3 mandatory workshops (10 days in total) include hands-on instruction in the NTA's unique Functional Evaluation and Lingual-Neuro Testing process, diet and lifestyle assessments, review of course material, and midterm and final examinations (both written and practical). Students can only miss a total of 8 hours of workshop hours (the equivalent of 1 workshop day) to receive NTP certification. If more than 8 hours are missed, please read the current Student Handbook for details on re-enrolling, refunds and transfer options.
NTP CERTIFICATION
Upon completion of the program, passing the midterm and final, and completing all homework, one will be certified as a "Nutritional Therapy Practitioner"™ by the Nutritional Therapy Association, Inc.®. Note that a Nutritional Therapy Practitioner does not diagnose or treat disease, but instead makes nutritional recommendations for balancing the body and promoting optimal wellness. NTPs are approved by the NTA as a certifying organization, but are not licensed or certified by any state. Please check with your state for specific information on licensing requirements.
Upcoming Class Schedule
& Registration Dates
SEPT 2018 START CLASSES
Registration Window: May 14, 2018 through September 7th, 2018
Course Start Date: September 17, 2018 (Course duration is 9 months.)
Course Concludes: June 2019 (Varies by final workshop date.)
TUITION:
$5,400* US & Canada /$5,900* USD Melbourne and Wellington.
WORKSHOP LOCATIONS (CLICK FOR MORE INFO + SCHEDULES):
Austin, TX | Boise, ID | Boston, MA |
Los Angeles, CA | Melbourne, AUS |
Portland, OR | Phoenix, AZ | Sacramento, CA |
Seattle, WA | Tampa, FL | Washington, D.C.
PLEASE NOTE: Page nine of the registration packet includes a contract students will sign confirming their agreement to the entire NTA Student Handbook (a separate document), so before you register, please download it as well and read it carefully.
* The tuition fee includes access to:
3 multi-day hands-on workshops at the end of each 3-month term
Video and audio lectures, course materials, and reference materials via the NTA's online learning system.
Q & A calls with Lead Instructors twice per month, weekly Instructor office hours, and student forums maintained by your class instruction team.
* The tuition fee does not include:
Required texts (see the Required Reading page for more information).
Required workshop tools (including a stethoscope, blood pressure cuff, student supplement test kit, pH tape, and pen light). A massage table is not required but highly encouraged for practicing the Functional Evaluation.
Travel costs for the mandatory workshops (e.g. airfare, hotels, rental cars, parking, etc).
Financing & Scholarships
U.S. CLASSES
Financing for the U.S. classes is available through the Tulip Financial Empowerment Center with Harborstone Credit Union.
In order to apply for a loan to finance one of the NTA training programs, you will need to follow the appropriate directions available on our Scholarship & Financial Aid page. The loan is available to all U.S. residents regardless of state. Registration will be confirmed upon receipt of tuition in full.
AUSTRALIA & CANADA CLASSES
Financing for the NTP Australia class is available from Auswide Bank. For more information, visit the NTA Australia site.
Currently, financing is not available for Canada-based classes.
SCHOLARSHIPS
The Nutritional Therapy Association (NTA) offers a partial scholarship awarded based on financial need for students enrolling in US or Canada. For more information, or to apply please visit the NTA Scholarship page.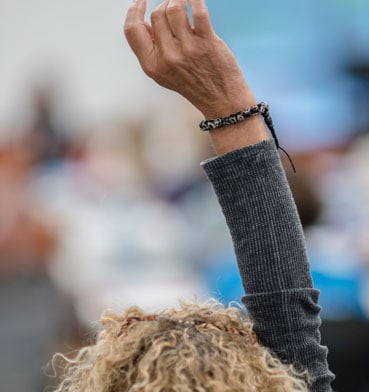 REQUEST MORE INFORMATION
Download a copy of our current course catalog and listen to an introduction to the Nutritional Therapist Training Programs.
*Your information will not be shared.
View Privacy Policy