Nutritional Therapy Consultant (NTC)
INTRODUCING OUR FULLY ONLINE NTC PROGRAM
The Nutritional Therapy Consultant Program (NTC) is one of the most holistically comprehensive, paradigm-shifting approaches to nutrition and wellness education. The curriculum encompasses NTA's foundational approach to therapeutic nutrition, while speaking to the importance of lifestyle choices and the ways that social and personal influences impact our health.
With a focus on supporting the body with nourishing foods and healthy lifestyle choices, this program empowers students with the knowledge and skills to support their own healing journeys while providing the cutting-edge knowledge and training they need to become recognized, influential nutrition and wellness professionals in their community. With its fully online format and expanded curriculum, this is our first holistic certification course that requires no travel or in-person commitments.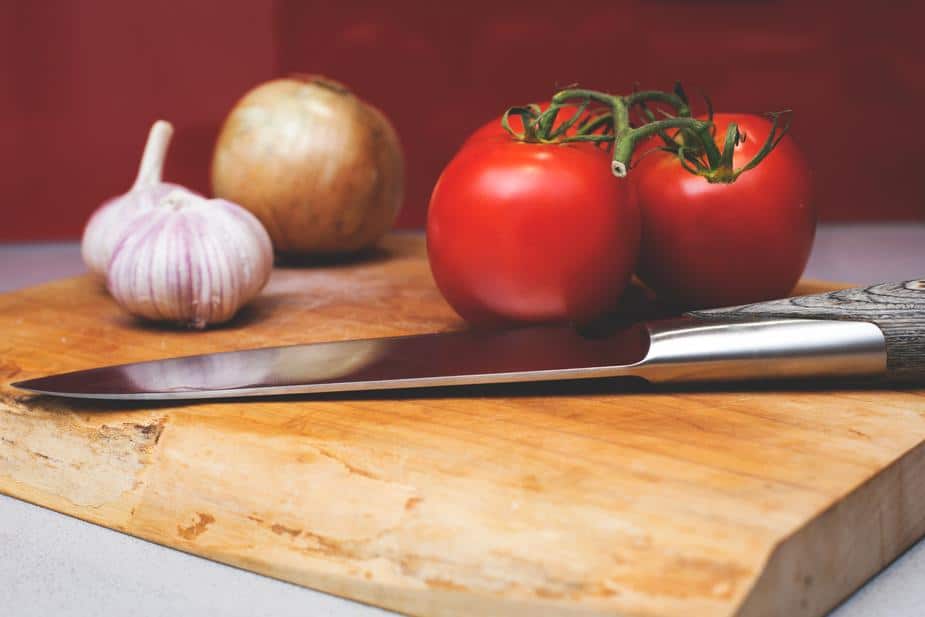 What to expect
Curriculum 
The NTC course is divided into 16 comprehensive modules that cover a full range of topics from the evolution of the modern diet, to anatomy and physiology, therapeutic nutrition strategies, and lifestyle support factors like movement, sleep, stress management, and community. Each curriculum module includes engaging video lectures from our team of world class instructors, lecture slides, required readings (from classics like Tortora's Anatomy and Physiology and The Omnivore's Dilemma), as well as a variety of additional reference materials.
Practical Skills
Students will also learn our complete Nutritional Therapy Consultation Process and create client folders that are identical to what many of our successful graduates are using in practice. Other important skills taught include motivational interviewing techniques, managing client concerns and tracking progress, assessing clients' bio-individual needs, determining optimal health goals, and designing customized nutrition and lifestyle protocols.
Classroom Interactions
The instructional team will host class conference calls to discuss the current module curriculum, present additional resources and topics for students to explore, and hold an open Q&A for student inquires. In addition, each student will be assigned to a Group Mentor in small groups of 5-10 students for personalized instructional support, with monthly Mentor calls for in-depth subject matter discussions, case study presentations, and guidance from their experience working in the holistic nutrition field.
Assessments
Assessments will be focused on critical thinking and engagement through practical and written assignments that allow students to assess, build upon, and apply their learning and apply this firsthand knowledge to future clients. These include traditional written assignments, midterm and final assessments, and online discussion forum participation. Additionally, students will be assigned action assignments and a community outreach project that provides guided opportunities to practice what they've learned and establish themselves as a recognized nutrition and wellness resource in their community.
MEET YOUR INSTRUCTIONAL TEAM
CAROLINE BARRINGER – LEAD INSTRUCTOR
Caroline Barringer, NTP, CGP, HHC, CHFS, is a certified Nutritional Therapy Practitioner, NTA Senior Lead Instructor, Certified GAPS™ Practitioner, Board Certified Holistic Health Coach, Master Certified Healing Foods Specialist, contributing author, lecturer, and Weston A. Price Chapter Leader. Whether in the classroom or on stage, Caroline's mission is to encourage her audience to reconnect with healthy food through nutrition education courses, musical performance, podcasts, and social media.
Since 2007, she has had a successful clinical practice, specializing in Fertility and Preconception Preparation. From 2010 to present, Caroline has worked closely with Dr. Natasha Campbell-McBride to assist with creating and managing her international Certified GAPS Practitioner Training courses (GAPS University). In 2011, Caroline was interviewed by Dr. Mercola on the health benefits of consuming fermented foods, which was broadcasted 23 separate times on Mercola .com with well over a million collective views.
Caroline is deeply committed to empowering and inspiring people to make bio-individually supportive dietary and lifestyle choices to restore and maintain a higher quality of life. She is a passionate advocate of Nutritional Therapy, holistic self-care, and personal growth, and she believes everyone should have the freedom to make their own health and wellness decisions in order to reach their highest health potential.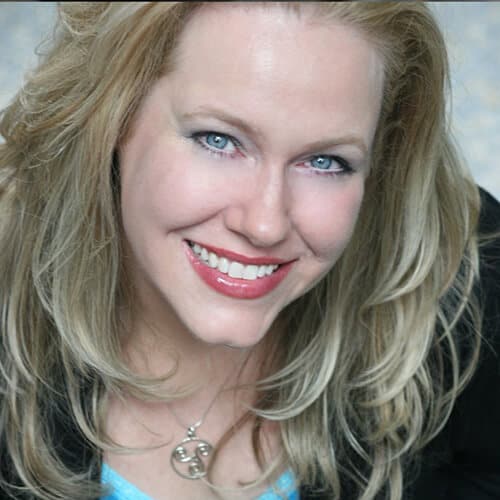 JANELLE JOHNSON-GROVE – LEAD INSTRUCTOR
Janelle Johnson-Grove, NTP, MSEd, is a certified Nutritional Therapy Practitioner and professional educator who received her Masters in Education from the University of Pennsylvania. Janelle combines her passion for nutrition with her knowledge of effective educational practices to the NTA program and classroom.
Janelle is also the owner and founder of SageFire Wellness, a nutrition consulting practice based in Cincinnati, Ohio. To complement and deepen her wellness work with individuals, Janelle studied with the Institute for the Psychology of Eating. Along with her functional and educational approach, she integrates the mind-body connection to help clients improve their relationship with food and overcome mental and emotional roadblocks to optimal nutritional practices.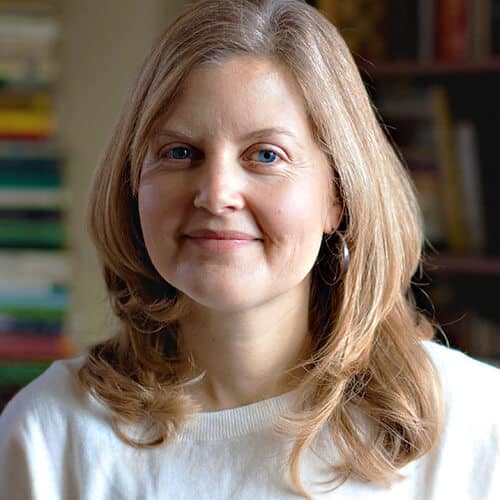 KRISTA MCCAFFERTY – ASSISTANT INSTRUCTOR
Krista's lifelong interest in food and nutrition led her to study at the Nutritional Therapy Association to become a Nutritional Therapy Consultant. Her experience with the NTC Program sparked a dramatic career change, and she immediately began her 1:1 private practice, while simultaneously working toward her goal of becoming part of the NTA Instructor Team.
In addition to being a certified NTC, Krista is also a Level 3 Restorative Wellness Practitioner, a Certified 21-Day Sugar Detox coach, and is working toward a board certification through the NANP. Krista continues to lead local and remote nutrition programs, and work one-on-one with clients who seek to regain their health and improve their energy, vitality, and quality of life.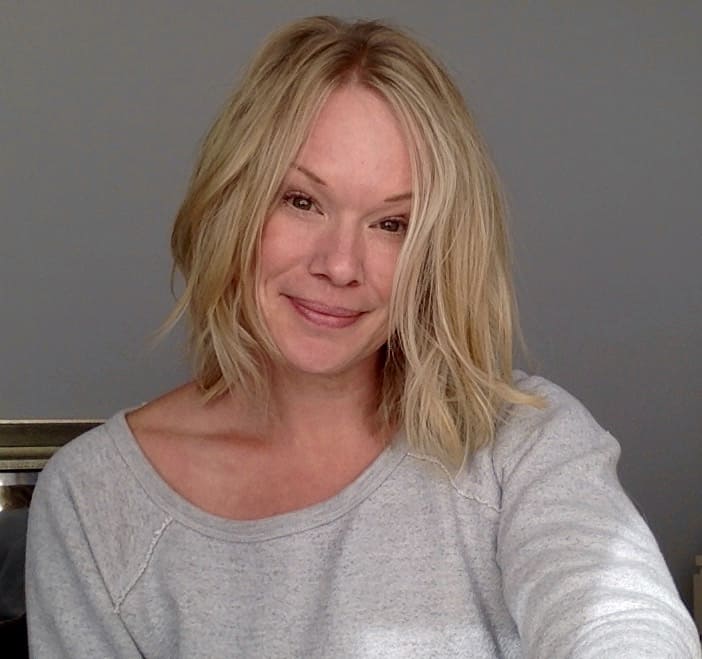 WHAT YOU'RE GOING TO LEARN
MODULE 1: BASICS OF NUTRITION
Foundation Concept
Intro to Macros: Proteins, Carbohydrates, Fats and Water
Intro to Micros: Vitamins and Minerals
Intro to a Properly Prepared Nutrient Dense Diet
Evolution of the Modern Diet
Bio-Individuality
MODULE 2: CLIENT CONSULTATION PROCESS
Motivational Interviewing
Finding Your Why
Discovering Patterns of Behavior
Empowering Your Client
Client Consultation Process
MODULE 3: ANATOMY & PHYSIOLOGY
Overview of the 6 levels of structural organization within the body
Define pH and describe the scale used for pH
MODULE 4: DIGESTION & ELIMINATION
Digestion Function and Dysfunction (SIBO)
Brain connection to Digestion
Leaky Gut
The Microbiome
Probiotics and Prebiotics
MODULE 5: BLOOD SUGAR REGULATION
Blood Sugar Hormones
Process of Gluconeogenesis, Glycogenolysis, and Glycogenesis
Recognize the beginning & consequences of Blood Sugar Dysregulation
Glycation
Sugar Burning Metabolizer vs. a Fat Burning Metabolizer
MODULE 6: DIETARY FATS
Identifying appropriate Dietary Fats
Roles of fats in the body
The downfalls of refined processed fats
Importance of the essential fatty acids Omega 3 and 6
Prostaglandin Formation, function, and dysfunction
MODULE 7: MINERALS
Roles of Minerals in the body
Synergistic and Antagonistic relationships of minerals
The importance of calcium homeostasis
7 cofactors of calcium absorption
MODULE 8: HYDRATION
Roles and importance of Hydration
Dehydration
Common water supply issues
Sourcing good quality water
Water Filtration Systems
MODULE 9: ENDOCRINE
Overview of the Endocrine System
Endocrine Issues
HPA Axis and its role in Endocrine health
The Foundations and Endocrine health
In depth look at Blood Sugar & the Endocrine system
Endocrine Health Solutions
MODULE 10: IMMUNE & ALLERGIES
Overview of Immune and Allergies
Key players & their roles in the Immune system
The Foundations and Immunity
The Link between Digestion and Immunity
Auto-Immunity
Possible Reactions to Nutritional Therapy
MODULE 11: METABOLIC CLEARING & DETOXIFICATION
Overview of Metabolic Clearing & Detoxification
The Systems of Metabolic Clearing & Detoxification
The Foundations and Metabolic Clearing & Detoxification
Nutritional Therapy for Metabolic Clearing & Detoxification
Complementary Therapies for Metabolic Clearing & Detoxification
MODULE 12: BARRIERS, INFLUENCES & EMOTIONAL COMPONENTS
Society Barriers
Acquired habits and beliefs
Emotional wellbeing and mood
Making space
Community and support system
Finding balance
MODULE 13: SLEEP, STRESS & MOVEMENT
Circadian rhythms
Cycles of sleep: Function and Dysfunction
Stress and its affects the body/HPA Axis
Types of stress
Movement and why it's important
Types of movement
How Stress, Sleep & Movement affect the Foundations
MODULE 14: CULINARY HEALING PT. 1
Communicate the importance of quality and sourcing
Understanding food industry language, marketing terms & strategy
Food Selection Guidelines
Shopping practices and guide
Building a repertoire of whole food resources
Preparing your kitchen
Building a plate
Evaluation of cooking methods
MODULE 15: CULINARY HEALING PT. 2
Culinary basics and Knife skills
Knife Skills
Nutritional Powerhouses: Herbs and Spices
Fermentation (Kraut, Kvass, Sourdough, etc.)
Soaking and Sprouting
Culinary Superfoods
Meat Stock/Bone Broth
Whole Food Alternatives to the SAD
Allergy Alternatives
Meal Planning
MODULE 16: ENVIRONMENTAL FACTORS
Chemicals
EMFs/Radiation
Hygiene Products
Mold
Toxic Jobs
Indoor/Outdoor Environments
How to protect yourself, your family and your environment
Upcoming Class Schedule
& Registration Dates
SEPT 2018 START CLASSES
Registration Window: May 14, 2018 through September 7th, 2018
Course Start Date: September 17, 2018
TUITION:
$5,400* 
*The tuition fee includes access to:
· Lifetime access to video lectures, course materials, and reference materials via the NTA's online learning system.
· Q & A calls with instructors, weekly instructor office hours, and student forums maintained by the instructional team.
*The tuition fee does not include:
· Required texts
PLEASE NOTE: Page nine of the registration packet includes a contract students will sign confirming their agreement to the entire NTA Student Handbook (a separate document), so before you register, please download it as well and read it carefully.
FEB 2019 START CLASSES
Registration Window:  September 18th, 2018 through February 1st, 2019
Course Start Date:  February 2019 
TUITION:
$5,400* 
*The tuition fee includes access to:
· Lifetime access to video lectures, course materials, and reference materials via the NTA's online learning system.
· Q & A calls with instructors, weekly instructor office hours, and student forums maintained by the instructional team.
*The tuition fee does not include:
· Required texts
PLEASE NOTE: Page nine of the registration packet includes a contract students will sign confirming their agreement to the entire NTA Student Handbook (a separate document), so before you register, please download it as well and read it carefully.
Financing & Scholarships
U.S. CLASSES
Financing for the U.S. classes is available through the Tulip Financial Empowerment Center with Harborstone Credit Union.
In order to apply for a loan to finance one of the NTA training programs, you will need to follow the appropriate directions available on our Scholarship & Financial Aid page. The loan is available to all U.S. residents regardless of state. Registration will be confirmed upon receipt of tuition in full.
AUSTRALIA, NEW ZEALAND & CANADA STUDENTS
Financing for our Australian students is available from Auswide Bank. Financing for our New Zealand students is available from Kiwi Bank. For more information, visit the NTA Australia site.
Currently, financing is not available for Canada-based classes.
SCHOLARSHIPS
The Nutritional Therapy Association (NTA) offers a partial scholarship awarded based on financial need for students enrolling in US or Canada. For more information, or to apply please visit the NTA Scholarship page.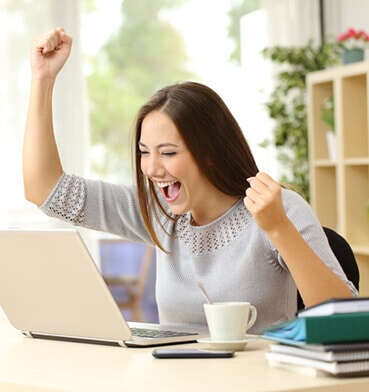 REQUEST MORE INFORMATION
Download a copy of our current course catalog and listen to an introduction to the Nutritional Therapist Training Programs.
*Your information will not be shared.
View Privacy Policy