Why you should join the NANP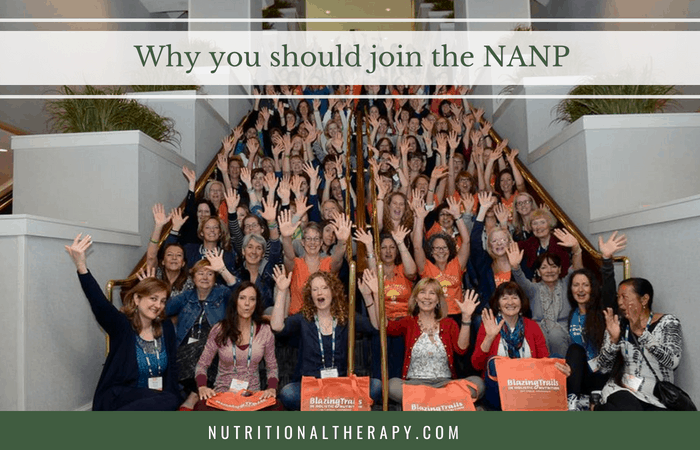 As believers in holistic nutrition, we share similar values, philosophies, and goals. One of these goals is to thrive in our life's work and heal our community.
One driving force behind our mission is to make a difference in the health of our community by making sure those who go through our programs learn the principles of holistic nutrition and can apply them appropriately and effectively. It's the next step, whether it's finding work with others or building your own practice, where the real magic happens! That's why we would like you to put your faith in us and our ability to guide you and encourage you to join the National Association of Nutrition Professionals (NANP) to support you in this quest.
Students and alumni alike have discovered greater credibility, insight, and joy in their work from becoming members of NANP. Many have found partners and mentors to help them remove obstacles and startup new opportunities. Some rely heavily on NANP's discussion forums to solve difficult client cases. And because their members come from a broad spectrum of holistic nutrition programs, you'll learn things you might not otherwise be exposed to.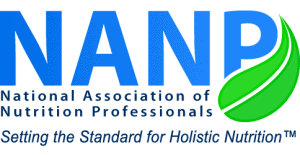 NANP's annual conference is the only one of its kind and is considered to be THE event for our industry. You don't need to be a member to attend it, but if you are, you'll get a pretty steep discount on registration fees. And, as you may know, NANP's credentialing arm, the HNCB, is your ticket to become board certified in holistic nutrition, the highest-level credential for your profession. Board certified nutrition professionals are more likely to find work, charge higher fees, and are viewed very favorably by our allied healthcare friends.
MDs join the AMA, an ND joins the AANP, and RDs belong to the Academy of Nutrition and Dietetics. The NANP is the association exclusively devoted to you! The impact of our profession on the world at large relies on the strength of your trade association, for ensuring a strong voice when it comes to protecting your legal right to practice your profession. Strength comes from numbers.
When you add it all up – the legal support, learning opportunities, discounts and a strong community of like-minded holistic nutrition professionals dedicated to your success – we feel that your next step should be to become an NANP member.
We know what it takes to be successful as a holistic nutrition professional and we believe that the NANP is one crucial piece of the equation. Whether you are still a student or have been out in the real world a bit, we strongly encourage you to join your community right now by clicking here.