Watch: Kris Vaughn: Herbalism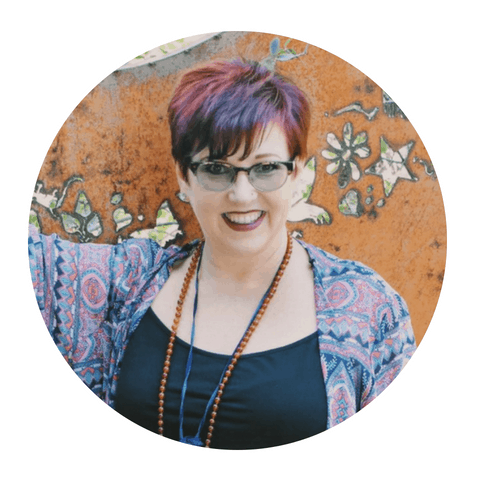 Kris Vaughan is a Clinical Herbalist and Program Director of Herbal Wisdom Institute. She offers educational programs for practitioners seeking herbalist certification to enhance their work as holistic practitioners. Kris' clinical practice began in 2009 and has been focused on supporting clients who are living with complicated chronic illness. Kris also serves as the Director of Practitioner Experience for Wise Woman Herbals.
In this video, Kris discusses:
– How she found her way to herbalism through her daughter's struggles with stomach problems
– How her practice now specializes in digestive health and working with clients with complex chronic illnesses
Frequently Asked Questions About Herbs
How do you choose foundational support?
– Look at the whole person, not the symptoms. Herbs are not a band-aid, they are meant to bring balance and restoration to the body systems.
– Look for what herb will support and bring balance to the body system that needs help
– Nutrition should always come first. When we address the root cause of clients' diets, symptoms will go away and the body comes back to balance. Then, if extra support is needed, go to herbs.
– The 5 flavors of herbs:

– Bitter (stimulating digestion)
– Sour (stimulating liver/gallbladder)
– Sweet (nourishing)
– Pungent (anti-microbial)
– Salty (mineral-rich)
How do I learn more about herbs and incorporate them into my practice?
– Read great books! Ex: Herbal Medicine from the Heart of the Earth
– Seek out a herbalist course/class either online or in your area
What is the difference between herbal medicine/contemporary medicine?
– Medicine has a more simple structure meant for one purpose, herbs have thousands of usages
– Herbs bring the body back to balance and help the body heal itself rather than fixing a symptom
Hear Kris speak at the
NTA's 12th Annual Conference: Roots
March 1-3, 2019. To learn more about Kris and her training, visit:
herbalwisdominstitute.com