Watch Emily Schromm, NTP: Supplementing your practice with product development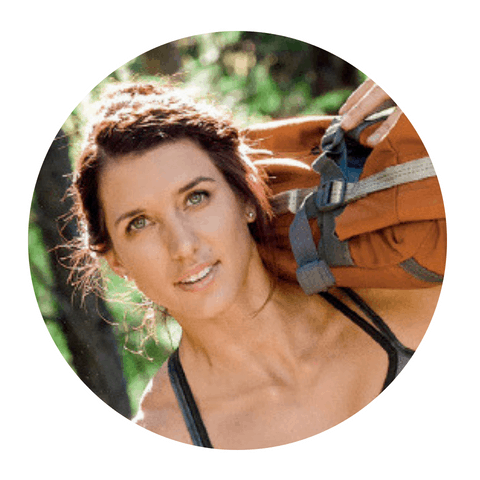 Emily Schromm is a personal trainer, Nutritional Therapy Practitioner, and entrepreneur helping others empower themselves through food and movement. In addition to running online strength and nutrition programs at EmilySchromm.com, her other projects include backpack-turned-weight-training bag, the EmPack, podcast, Meathead Hippie, holistic tea line, Herbal Element, and her newest venture for clear skin, The Body Awareness Project. We're also thrilled to have Emily speak at the 
NTA's Business Summit
 in Austin, TX September 29th & 30th.  
Emily's journey to product development came from wanting to fill a need for her clients. She wanted them to utilize weights in their workouts, but as they gained strength, they would have to buy additional weights. Emily came up with a solution and developed her first product, the Empack.
In this interview, Emily discusses:
Product development tips (from the lessons she's learned):
– Take initiative and be prepared. Don't just share ideas, companies will take you more seriously if you have a product ready that has been tested
– Be open to critique and feedback, it will make your product better
– Believe in your product!
– Product development will continue to get better over time so don't try to make it perfect or you will never get it out there
How to get started:
– Start a Kickstarter as a way to obtain funding
– Start with small batches of product
– Find your audience – set up a booth at a farmers market or conference and share your product
Marketing strategies for a successful launch:
– Share the story behind the product
– Show the product in use
– Ask: How can I get them involved?
– Integrate the product into their everyday life
Check out Emily's newest project: 
The Body Awareness Project
To learn more about supplementing your practice with product development, join us for the 
NTA's Business Summit Sept. 29 & 30 in Austin, TX
 where Emily will be speaking more in depth on this topic.
Register you and a friend today.
Bring a friend and receive $50 off each ticket (bringing tickets down to $225 each – that's $100 worth of savings!)