Using Groups to Duplicate Yourself & Empower Others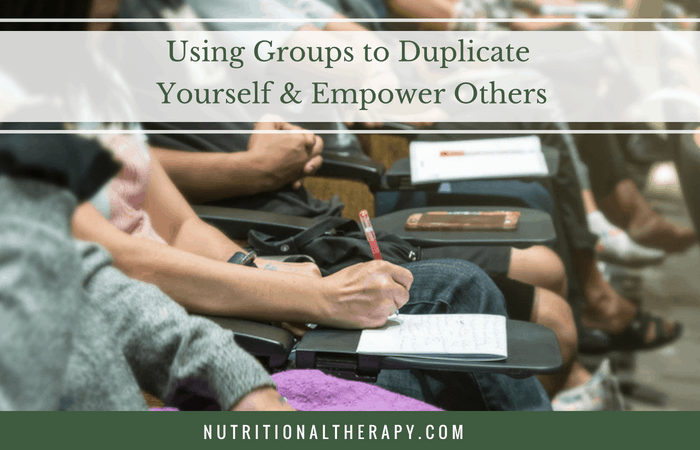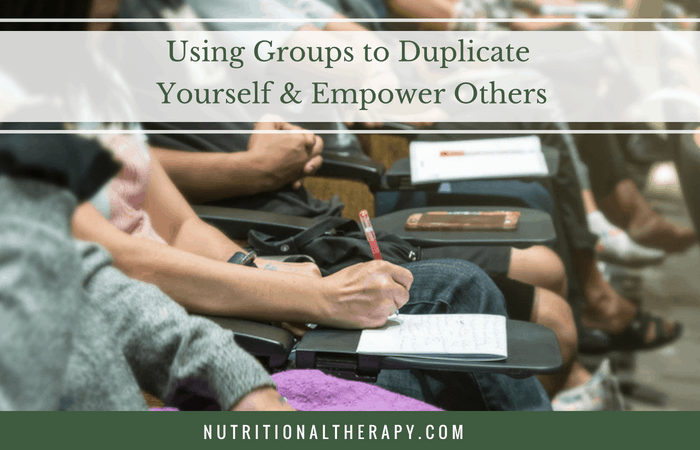 Guest post by Paul Tijerina, NTP
We all want to help, but many of us aren't sure how to get our information out there.
We want to empower as many people as possible, in our own way with our own voice. We all have a desire to help and to heal.
The problem is, many of us don't know how to get our information out there. It's exciting to LEARN and to get some experience working with friends, family, and maybe even a few clients here and there, but what I think most of us want and need is more exposure and access to more people we can help. And so there's this dynamic tension between this learning, desire, and actually connecting with those that need our help. Understand that you have the knowledge, tools, expertise, and maybe even experience that others need, you just need a way to get in front of those people.
Does this sound like you? Because it sounded like me…
I started my journey long before finding health. I am a U.S. Army Veteran and West Point grad. After getting out of the military I was lost and had no idea what I wanted to do. I got into insurance sales and hated every minute of it. Over time, my health declined to where I weighed close to 300lbs, was pre-diabetic, had high blood pressure, took Claritin every day for allergies, Zantac every day for heartburn, and looked, felt, and performed like crap. This was after following decades of conventional wisdom's view of what we need to do to be healthy. However, through a twist of synchronistic events, I found the NTA and turned my health around. I decided to make a career out of empowering others, in my own way, with my own voice.
I used groups to empower others.
My experience in the Army and my career in insurance sales and managing teams of people actually proved to be very useful. As I worked with individuals and honed my voice and message, I realized that I was sharing many of the same foundational principles with everyone I visited with. Regardless of whether some came to me with digestive issues, an autoimmune condition, low energy levels, or anything else, they still had to understand the foundations. They still needed to learn how to eat real food, sleep better, workout, meditate, and all the things we might consider necessary for health. I quickly realized that there are some foundational concepts that you communicate regularly that you could easily turn into group messages. For a minute, think about taking your information and instead of presenting it to one client, you present it to a family or a group of friends. Very doable right? Well then take that same mindset, and scale your message to reach as many people as you can imagine, in an infinite number of settings. It's like duplicating yourself without duplicating yourself! I was able to use my marketing skills and my ability to present information in a group format to my advantage. I started doing talks at Whole Foods Market, local gyms, fitness facilities, and corporate accounts. I started creating PowerPoint presentations, handouts, guides, manuals, shopping lists, etc., to support these group environments. I found a way to work smarter, not harder by using groups to empower as many people as possible!
If you want to hear more about tapping into group work, join Paul Tijerina and Jessica Pantermuehl, Lead Instructor for the Career Development Course for a 
FB Live Interview July 17th at 11 am PST
. In this interview, Paul will discuss methods for approaching groups and how to present information within these structures to maximize your efforts and empower more people!
Register for this FB Live!
Looking for more ways to jump-start your business?