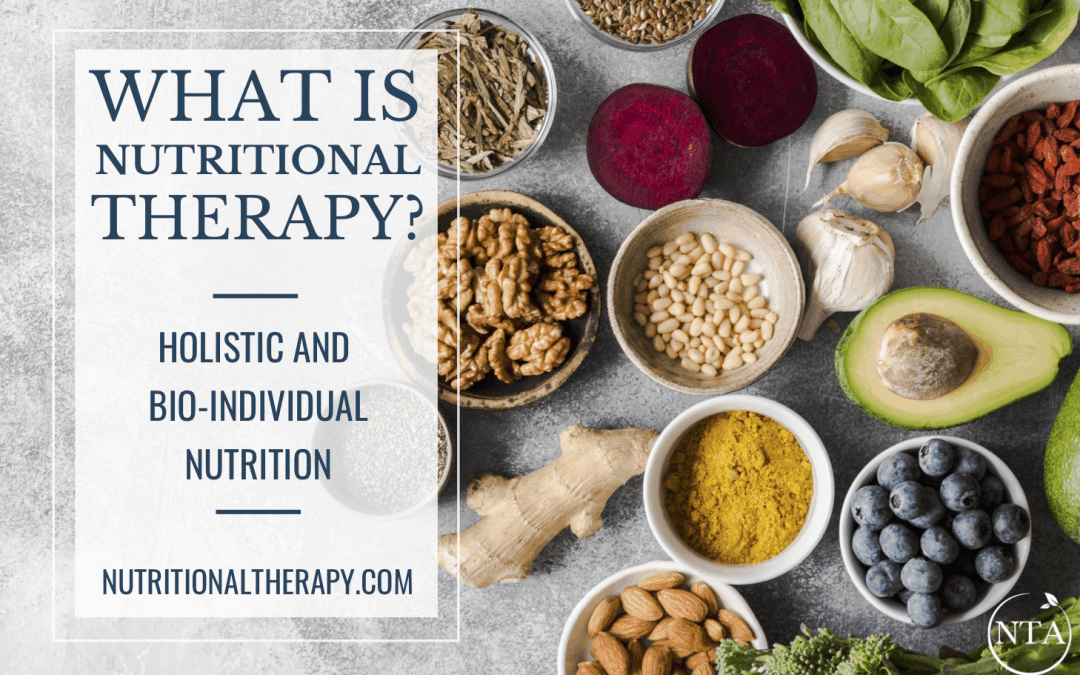 What is Nutritional Therapy? Holistic and Bio-individual Nutrition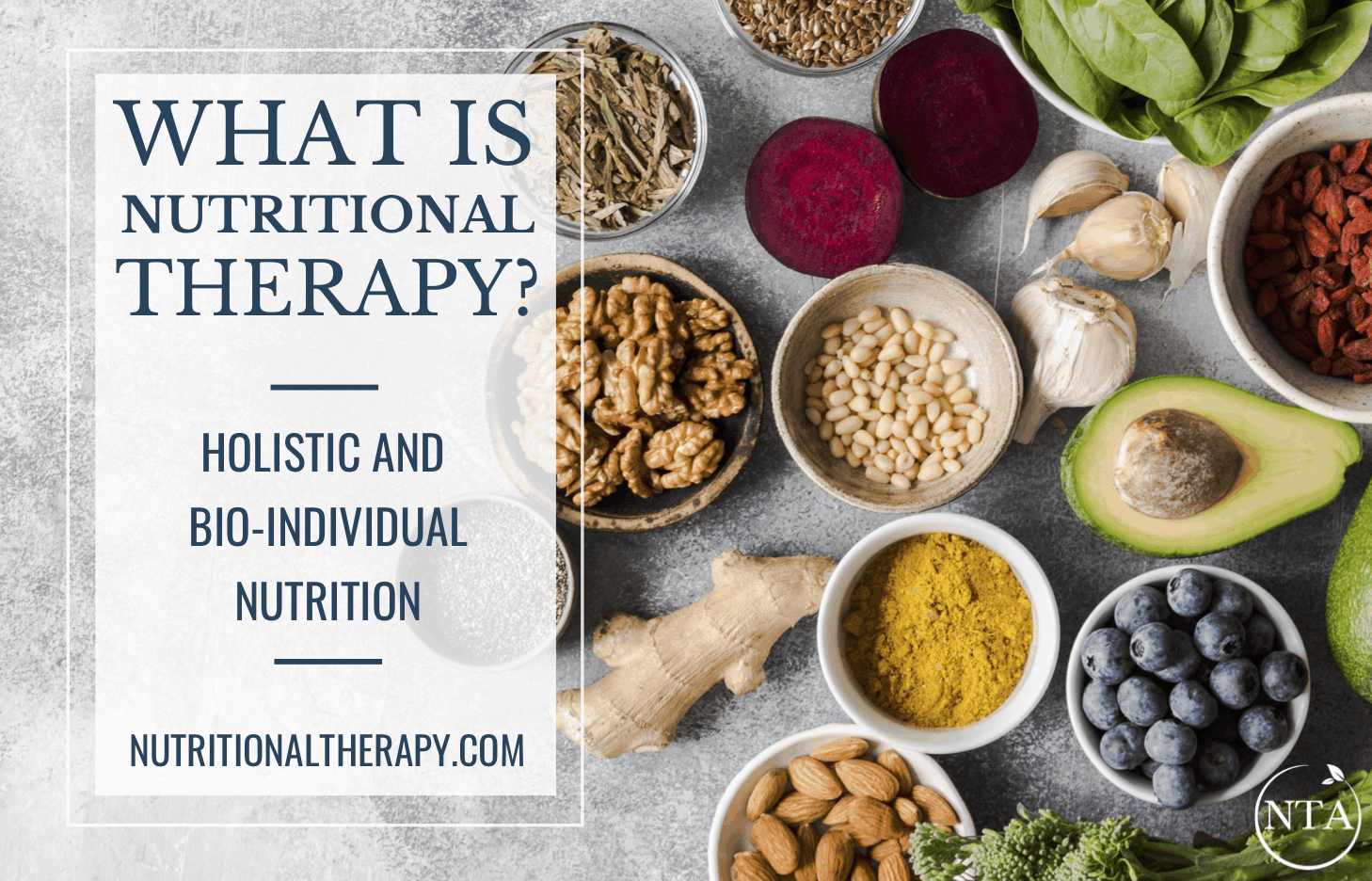 Did you know that less than 15% of physician visits include any nutritional counseling? (source) With more chronic disease and ailments originating from nutritional deficiencies than ever before, our healthcare climate is in dire need of an alternative solution. That's where Nutritional Therapy comes into play.
What is Nutritional Therapy?
Nutritional Therapy centers on the idea that real health can be achieved through a holistic and bio-individual approach to nutrition and lifestyle. We believe that many of modern society's health problems result from weaknesses in the body's physiological foundations brought on by poor nutrition.
At the NTA, we are dedicated to helping healthcare professionals and individuals reverse the negative effects of the modern diet through nutritional therapy. Throughout our programs, students learn a wide range of educational tools and techniques to identify and correct nutritional imbalances and deficiencies. Our programs cover scientific principles about how the human body functions, both anatomically and physiologically. The curriculum also addresses: properly prepared and nutrient dense whole foods diet, digestion, blood sugar regulation, fatty acids, minerals, and hydration.

Have you been contemplating a career in nutrition? Do you often find yourself being the go-to for nutrition advice in your friend and family circle? If you're wanting to take your holistic nutrition education to the next level and to become a part of the solution to our current health crisis, one of our programs may be right for you.
The NTP program is a ten-month, instructor-led, and fully online program encompassing the NTA's foundational and bio-individual approach to functional, holistic nutrition. NTPs are equipped to support the body's innate ability to heal by addressing the importance of nutrient-dense food, lifestyle choices, culinary wellness, client coaching, and how social and personal components influence health.
The wisdom you'll gain from our programs, paired with the excitement and drive that result, will empower you and provide you the opportunity to shape your career the way that YOU want while also living a more purposeful life. You'll be able to:
Be your own boss

Work from wherever, whenever

Keep a schedule that fits your lifestyle

Do work that you love

Influence your community and loved ones

Be a leader for positive change

Contribute to our mission of healing the world
NTA graduates are skilled practitioners, ready to take on transforming the world. The opportunities to redefine health by nourishing, educating, and connecting individuals and communities are endless. They include, but are not limited to:
Consulting with clients 1:1 or in groups

Blogging or writing articles about health and wellness

Social media influencing

Hosting podcasts

Hosting nutritional coaching groups

Developing meal planning systems or businesses

Lecturing or speaking at events and conferences

Authoring books

Hosting retreats

Creating online classes

And so much more…
While there are so many opportunities to explore after becoming a NTP, we understand that building a business can be daunting. That's why we created the Career Development Course which helps new graduates utilize the best marketing methods to attract the right clients and build a thriving practice.

Join us for a Live Webinar with one of our Instructors and Admissions Advisors!
During this call, you'll explore and learn:
How to create a rewarding career in holistic nutrition that will give you the confidence and competence to replace your full-time income (whether you're new to nutrition or or using it to enhance your current services)
How our unmatched education and instructor support sets our NTP program apart from other nutrition programs​​​​​​​
How graduates are successfully using their education and the many career opportunities available to you
If the NTP program is the right fit for you and how to move forward in financing your education