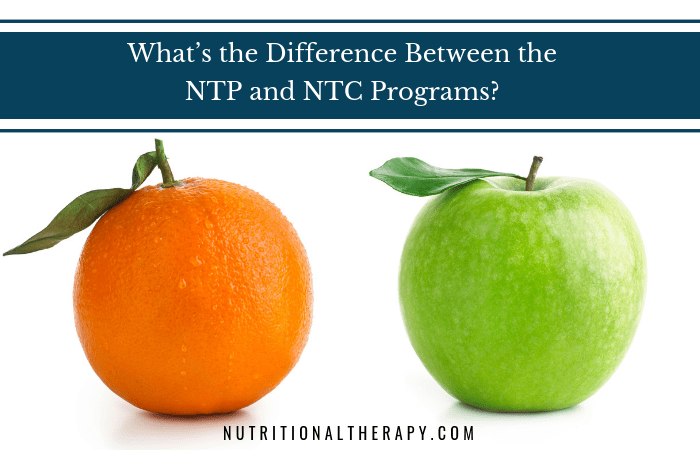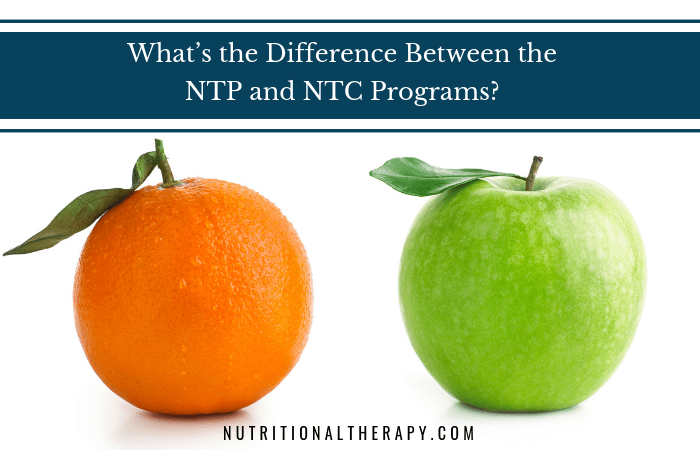 One of the most common questions we get is, "What's the difference between your NTP and NTC programs?" The answer? A lot!
This blog post outlines the difference between the fully-online Nutritional Therapy Consultant Program and the hybrid online/in-person Nutritional Therapy Practitioner Program.
To answer this question, let's talk about the similarities:
The NTP and NTC programs share the same "core curriculum". This core curriculum includes the lessons related to the NTA's Foundations (hydration, digestion, blood sugar balance, minerals, and dietary fats, along with a nutrient-dense, properly-prepared, whole food diet) anatomy and physiology, and the client consultation process. Outside of this core curriculum, each program offers specialized modules that align with the vision and intended application for the different certification.