The Nutritional Therapy Association: On a Mission to Support Lasting Wellness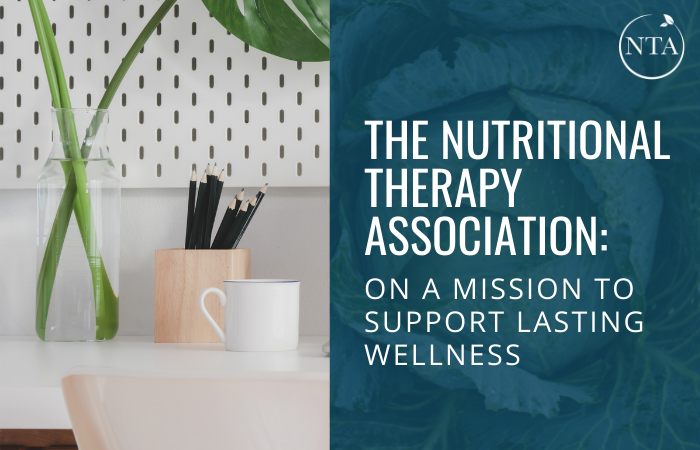 What started as small nutrition school in the picturesque city of Olympia, Washington has billowed into a global force of nutrition professionals harnessing the power of real food, reconnecting individuals to the unique needs and innate wisdom of their bodies to support lasting wellness.
Today, there are over 6,000 Nutritional Therapy Practitioners all over the world. NTPs are prevalent in holistic and allopathic medical practices and are sought after practitioners, chefs, personal trainers, authors, and advisors.
The Nutritional Therapy Association is a leader in the health and wellness landscape and has shifted the nutritional paradigm by delivering a holistic perspective with integrity that's rooted in the power of real food and scientific function of the body.
How did we get here? For that answer we must go back a few decades.
Gray and Joy Graham founded The NTA in 1997 in order to teach nutrition to health care practitioners from a holistic perspective. It was incorporated as a vocational nutrition school dedicated to Nutrional Therapy and reconnecting people to healing foods and vibrant health.
In the early years, the NTA's instructor team taught nutritional seminars to thousands of medical practitioners throughout the United States and Europe. Students included medical doctors, chiropractors, acupuncturists, and naturopaths.
What became apparent to Gray Graham was that in addition to teaching nutritional therapy to doctors, what we really needed was a whole new profession dedicated to the power of whole foods and nutrients to restore and maintain health.
In 2001, in a cooperative effort with South Puget Sound Community College, we launched our first Nutritional Therapy Training (NTT) class and graduated our first class of twenty-seven Nutritional Therapy Practitioners (NTPs). A new profession was born.
What exactly is 

a 

Nutritional Therapy

 Practitioner

?

 
Nutritional Therapy Practitioners are trained nutrition professionals, capable of identifying and correcting nutritional imbalances and deficiencies through targeted dietary and lifestyle changes.
NTPs are equipped to support the body's innate ability to heal by addressing the importance of nutrient-dense food, lifestyle choices, culinary wellness, client coaching, and how social and personal components influence health.
An NTP's job is to help address the ill effects of poor dietary and lifestyle habits while supporting the physiological foundations.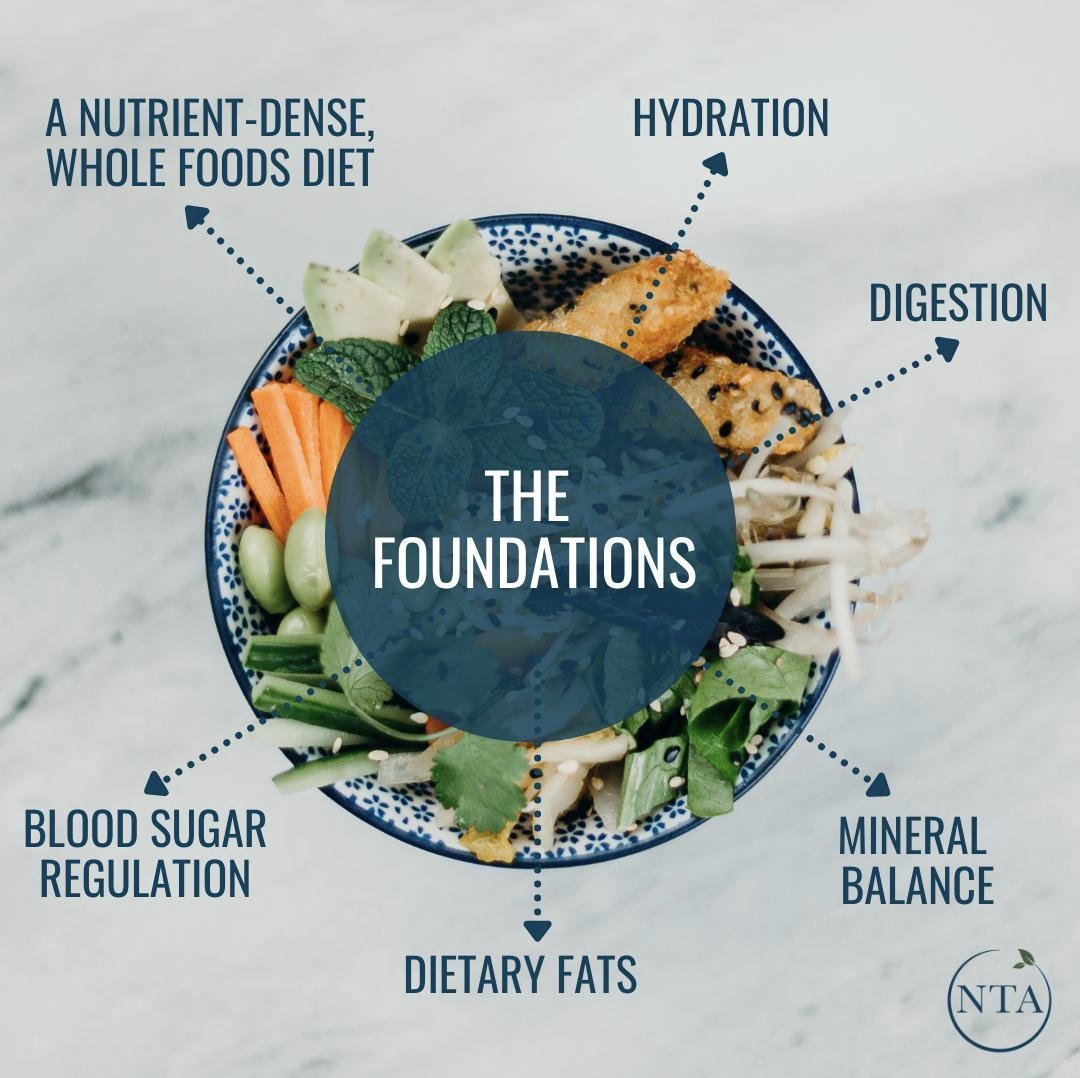 What makes NTPs different from many other practitioners is that they look at the big picture rather than focusing on the symptoms accompanying an issue. This means that a symptom is not viewed as the actual "problem", but as an indication of an imbalance in the physiological foundations.
They take the time to look deeper and help their clients figure out what works for them.
While NTPs are equipped to work with clients 1:1, either in their own practice or under another practitioner such as a functional doctor or chiropractor, that is not all they can do. NTPs also use their skills and knowledge to run group programs, write books, host podcasts, and create recipes.
What is the NTP Online program like?
The program takes an in-depth look at the function and dysfunction of each body system, food quality and sourcing, culinary skills, meal planning, health and wellness barriers and influences, emotional well-being, environmental factors, the importance of sleep and movement, as well as stress and its effect on the body.
Students are empowered with the necessary motivational interviewing techniques, clinical and practical skills, and cutting-edge knowledge to become a highly recognized nutrition and wellness professional in their community.
If you'd like to get a taste of what students learn in the NTP Online program, sign up for our FREE, 8-day Nutritional Therapy 101 course!
We are dedicated to delivering a science-based education that fosters a community of confident holistic nutrition professionals who harness the power of real food and empower people to reconnect with the innate wisdom and unique needs of their bodies, thereby supporting lasting wellness.
In 2013, we expanded our offerings to include a fully online program for the first time, making our transformative program accessible far and wide. Now anyone from anywhere can be a part of our mission.
In the fall of 2017, the NTA launched an eight-week Career Development Course designed to give graduates and other wellness professionals the resources they need to launch successful careers working with clients, building thriving practices, and helping the world heal.
The NTA is constantly growing and adapting to meet the needs of its students and graduates—as well as the global landscape at large so NTPs are equipped to go out and make a serious impact. Together, we can help our communities find lasting wellness.
Want your recipe or article to be featured on our blog? Email our team Marketing@nutritionaltherapy.com with your full name, article, a short bio in third person, and a headshot. We may feature you in an upcoming blog post.

Join us for a Live Webinar with one of our Instructors and Admissions Advisors!
During this call, you'll explore and learn:
How to create a rewarding career in holistic nutrition that will give you the confidence and competence to replace your full-time income (whether you're new to nutrition or or using it to enhance your current services)
How our unmatched education and instructor support sets our NTP program apart from other nutrition programs​​​​​​​
How graduates are successfully using their education and the many career opportunities available to you
If the NTP program is the right fit for you and how to move forward in financing your education