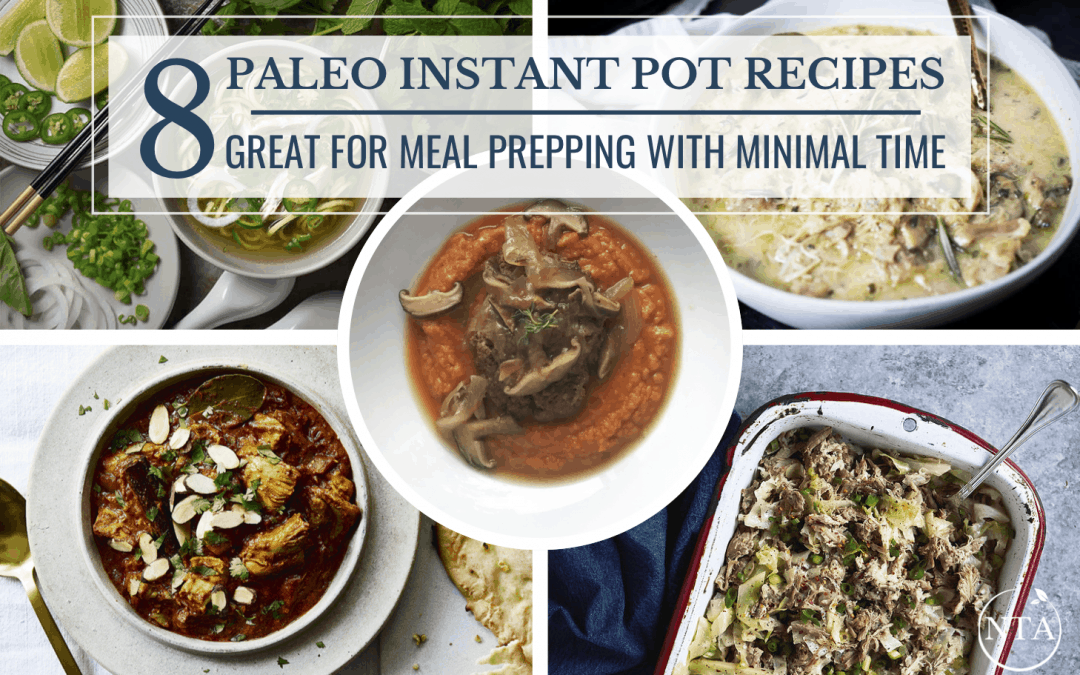 8 Paleo Instant Pot Recipes: Great for Meal Prepping with Minimal Time

Nourishing your body and the other bodies in your household can be challenging when you have a hectic schedule! We gathered some recipes from some of our favorite foodie friends in our community. Let these paleo instant pot recipes ease your mind and tastebuds by providing quick and nutrient-dense options. Whether you're batch cooking for one or attempting to feed an army of hungry children, these recipes are sure to nourish!
8 Paleo Instant Pot Recipes
Salisbury Steak with Savory Broth
Our friends over at AutoImmuneWellness.com recreated an AIP version of this delightful, comfort food.
Get the full AIP Salisbury Steak Recipe  
Instant Pot Chicken Pho
Named by the New York Times as the Martha Stewart of Paleo, Michelle over at Nom Nom Paleo has many Instant Pot recipes. But this one was too good not to share in this recipe round-up.
Check out her Instant Pot Chicken Pho Recipe!
Instant Pot Indian Butter Chicken
Take your tastebuds on a trip to Mumbai with this delicious take on Indian Butter Chicken. Made with traditional Ghee and aromatic spices that also support digestion.
Try Danielle Walker from Against All Grain's, Instant Pot Indian Butter Chicken.  
Easy Hawaiian Kalua Pork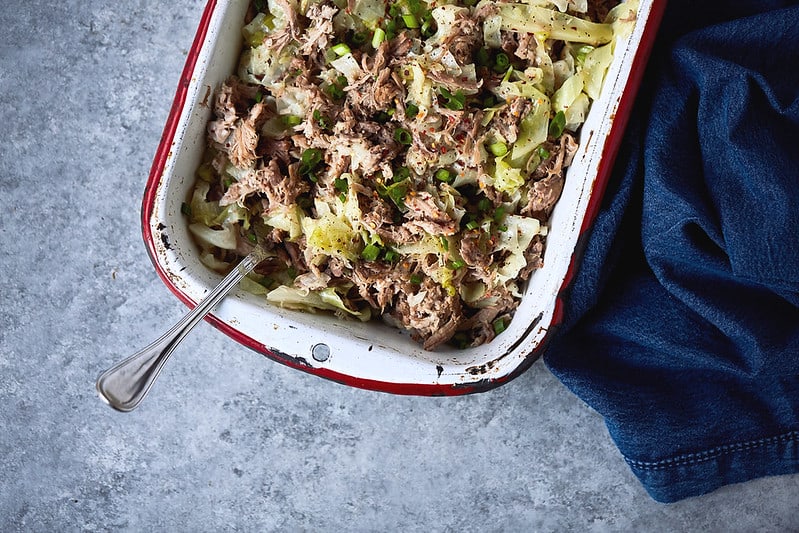 Our fellow grad, Beth Manos, NTP over at Tasty Yummies created this crazy, easy protein dish. Perfect for batch cooking for Taco Tuesday, cauliflower rice bowls, stir-fry, and so much more!
Grab her recipe for Easy Hawaiian Kalua Pork.
Instant Pot Coconut Curry Leg of Lamb 
Another one of our NTP grads, Christina Rice, NTP who is the owner of ChristinaRiceWellness.com is the queen of throwing stuff into a pot and making it work! 
Try this Instant Pot Coconut Curry Leg of Lamb recipe!
Irish Lamb Stew and Savory Paleo Soda Bread Biscuits
Alison Marras, NTC is giving us all the comfort food vibes with this nutrient-dense Irish Lamb Stew recipe. 
Grab the recipe on her website, Food By Mars
Instant Pot Chicken and Mushroom
Brand new NTP, Christina Curp from Castaway Kitchen has a plethora of Instant Pot recipes with a Cuban-American flare. This Paleo Instant Pot Chicken and Mushroom provides hearty satiety. 
Recipe on Castaway Kitchen
Instant Pot BBQ Chicken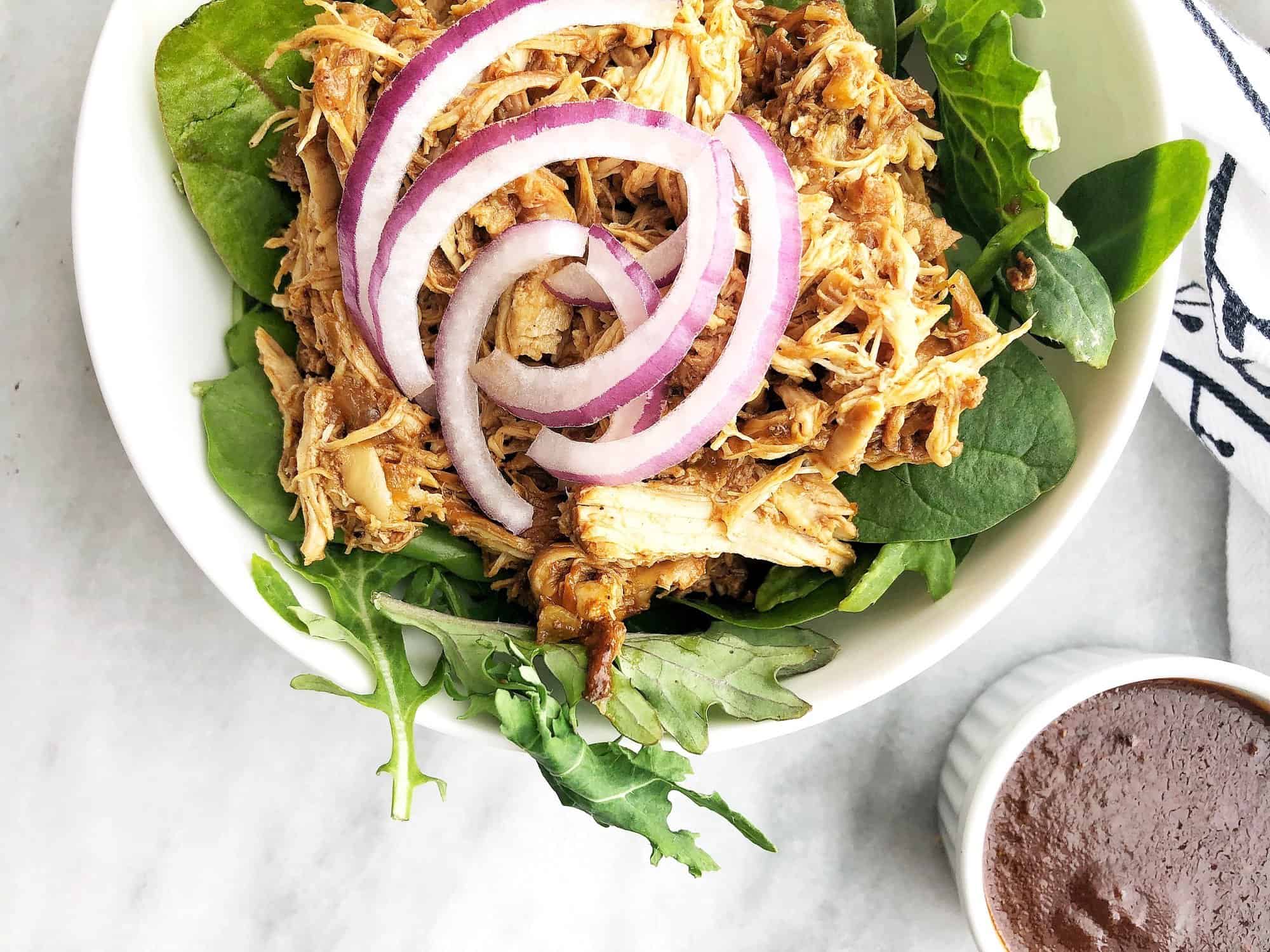 Ashley Castle's BBQ is straight forward, "slightly sweet, smoky, tangy delicious". Throw these ingredients in a pot and you've got enough protein for several meals. 
Recipe found on ashleycastlenutrition.com


Join us for a Live Webinar with one of our Instructors and Admissions Advisors!
During this call, you'll explore and learn:
How to create a rewarding career in holistic nutrition that will give you the confidence and competence to replace your full-time income (whether you're new to nutrition or or using it to enhance your current services)
How our unmatched education and instructor support sets our NTP program apart from other nutrition programs​​​​​​​
How graduates are successfully using their education and the many career opportunities available to you
If the NTP program is the right fit for you and how to move forward in financing your education