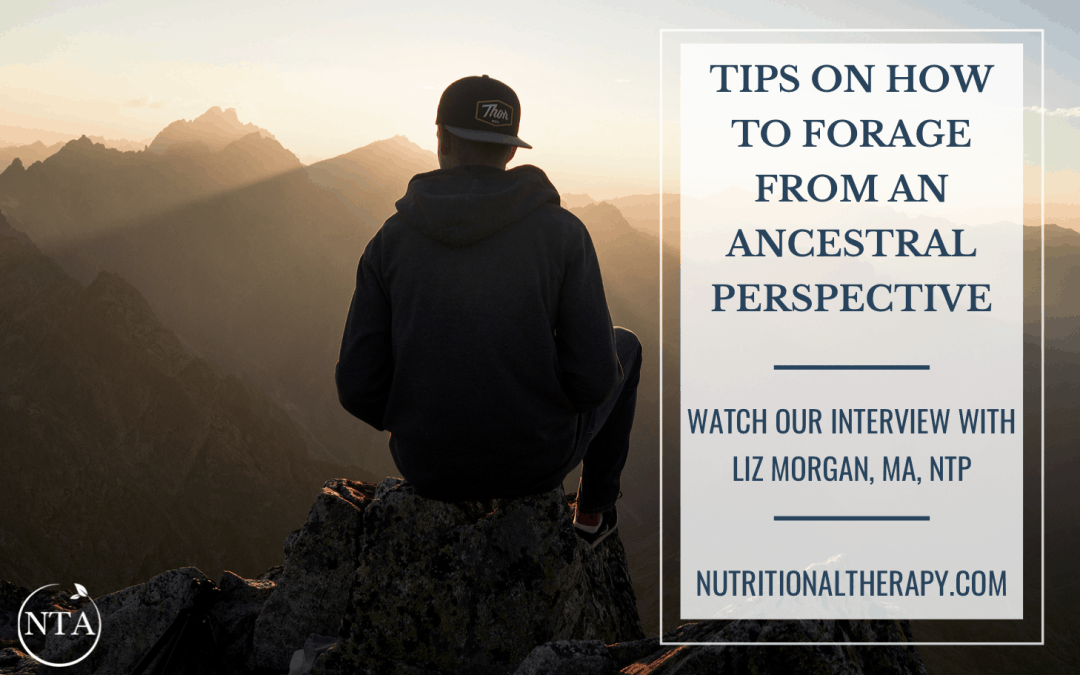 Tips on How to Forage from an Ancestral Perspective: Watch Our Interview with Liz Morgan, MA, NTP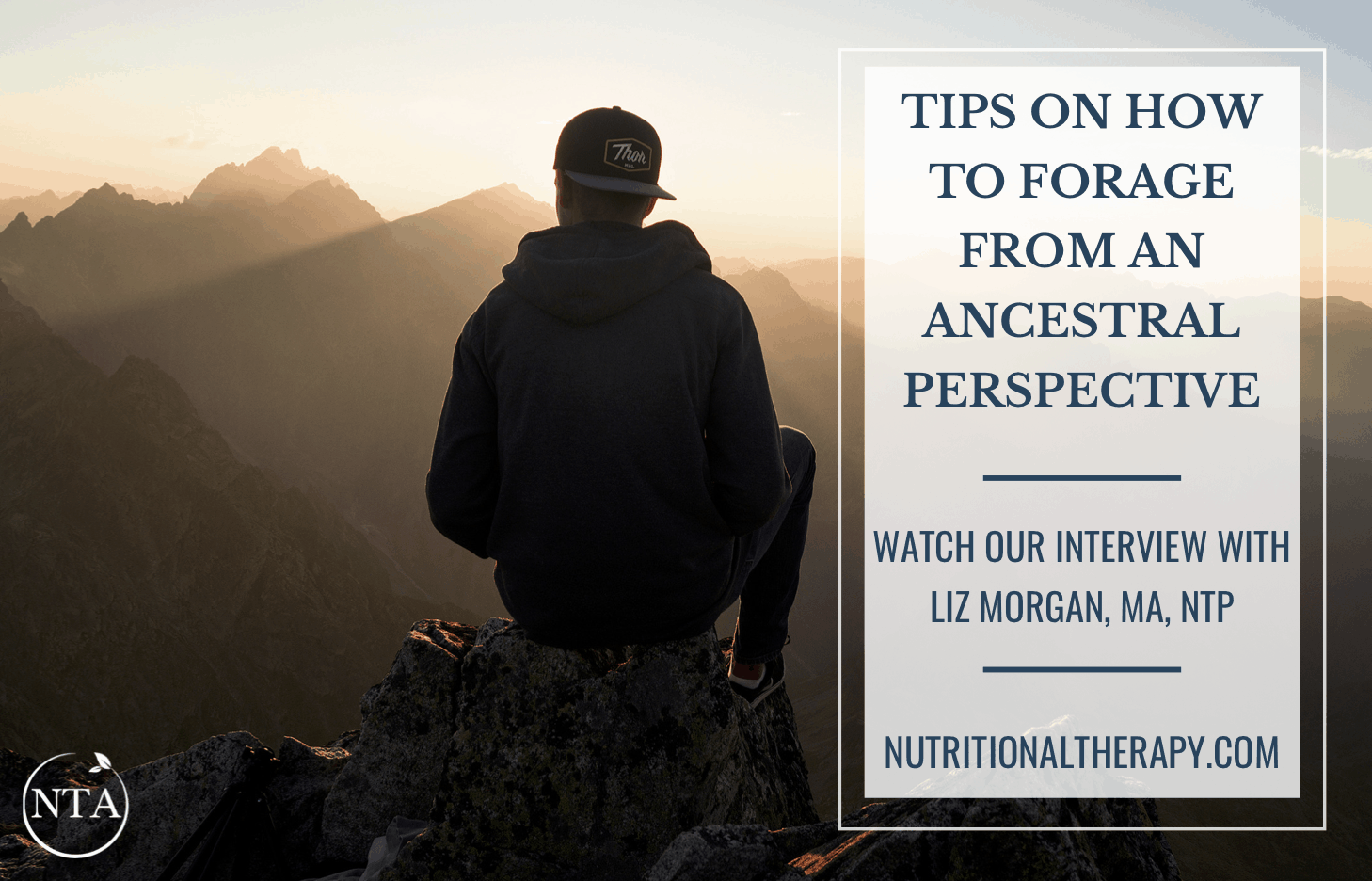 Watch this interview with Liz Morgan, MA, NTP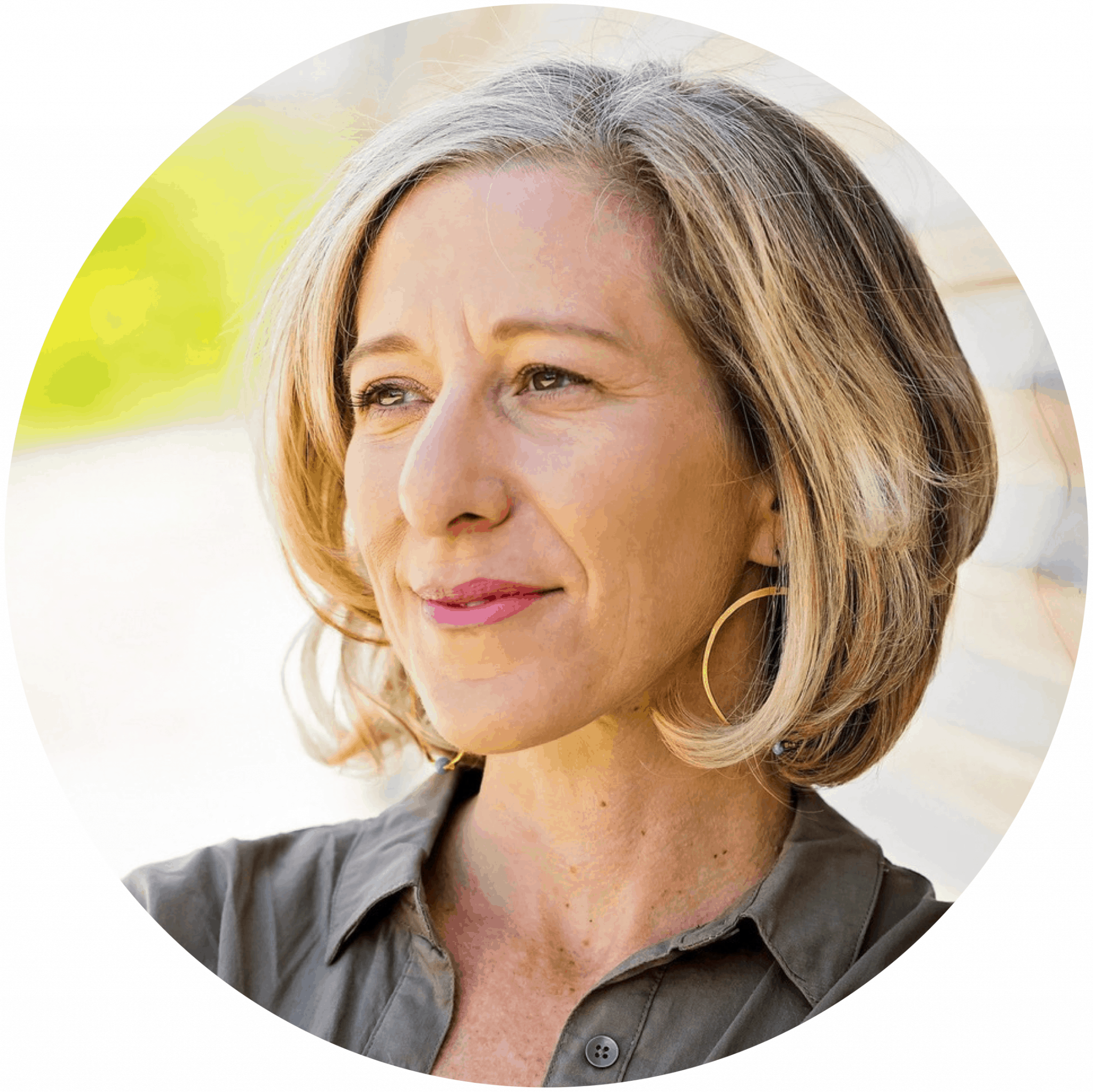 We interviewed Liz Morgan on our Facebook page. Liz Morgan is a Nutritional Therapy Practitioner, owner of Liz Morgan Nutrition and author of the book Falcon Guides: Foraging the Rocky Mountains. She sees private clients nationwide and helps people access the true joy that can only arise when we are fully nourished. Liz studied anthropology at Colgate University where she investigated ancient food systems and what it takes for cultures to thrive on this earth. She also studied environmental law & policy at Vermont Law School where she focused on food systems and food security. Liz was a wilderness guide and helped people access their deep connection to nature and learn how to forage. She resides in the mountains of Colorado and is a yogi, a skier, a sustainability activist, and a political buff.
In this Facebook Live, Liz shared:
+ What inspired her to become an NTP

+ How she is using her certification today

+ What her book, "Foraging the Rocky Mountains" is all about

+ How to forage for our food and the importance and the benefits

+ Her journey of writing "Foraging the Rocky Mountains" and what the process of writing a book is like

+ One piece of advice she has for those who want to write a book of their own one day

+ Encouragement for those who are considering becoming an NTP or NTC
You can find Liz through her website: LizMorganNutrition.com on Facebook, or Instagram. 
Are you ready to take the next step in your nutrition career? 
Registration is open until September 6th and class begins September 16th. Payment plans are available. Reserve your seat in class today!