Spring Forward, Fat Back: Healthy Fats Coalition and the NTA Celebrate March 21 as the 2nd Annual National Healthy Fats Day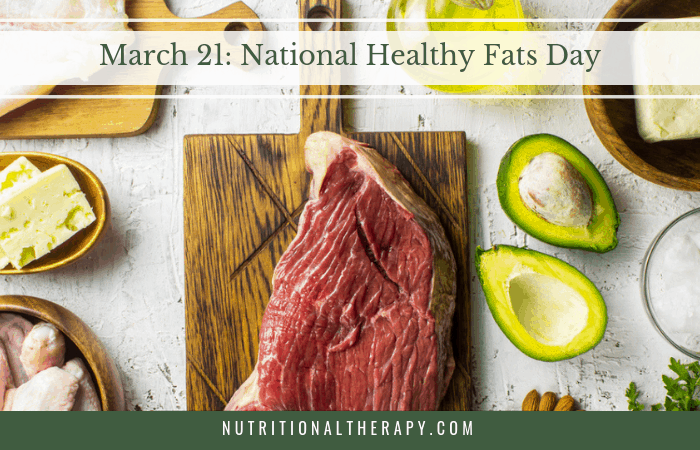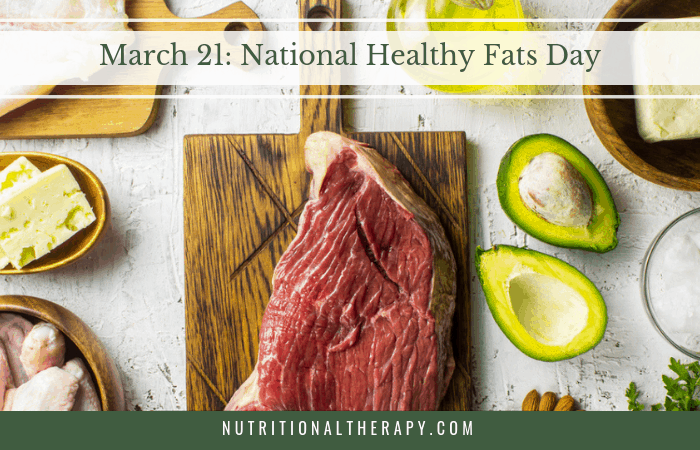 Under the auspices of the Healthy Fats Coalition (HFC) and coinciding with the arrival of spring, March 21 marks the second annual National Healthy Fats Day, a celebration of traditional healthy animal fats – pure lard, beef tallow, duck fat, goose fat and the like – that are enjoying a resurgence within America's food culture, in restaurants, fast food operations and home kitchens. 
National Healthy Fats Day is the brainchild of the HFC, a group of like-minded organizations, companies and individuals that have developed a new educational initiative dedicated to the proposition that healthy fats aren't merely having a moment – they're here to stay, as an essential part of the American diet.  Its mission is simple: affirm that animal fats deserve a central place in the American diet and in the popular imagination. 
According to the HFC, artificial trans fats are out, and minimally processed animal fats — for superior baking, frying and a host of other cooking applications – are most decidedly back (and never should have left!).  The color, texture and flavor that healthy animal fats impart make them a vastly superior alternative to heavily processed, industrially produced substitutes, the organization notes.  More and more consumers are seeking out food that is made with integrity and respect for culinary traditions, and natural, healthy animal fats are a large part of authenticity in cooking.
Consider these tasty insights from a smattering of HFC supporters:
+ "People seeking health today often condemn certain food groups — such as grains, dairy foods, meat, salt, fat, sauces, sweets and nightshade vegetables — but [our] Wise Traditions Diet is inclusive, not exclusive," says the Weston A. Price Foundation, a leading source for accurate information on nutrition and health, which consistently aims t0 provide scientific validation of traditional foodways.
+ "Fat — the word still makes us feel a bit squeamish," says Sammy Pepys, author of Fat Is Our Friend, who advocates a diet low in starch and sugar, high in protein and fat, rich in tasty vegetables. "That's not surprising when for years, you've been told that eating fat makes you fat… and ill.  Except that it's not true."
+ "Our big fat mission — to educate the mainstream population about the benefits of using real cooking oils like tallow, lard and duck fat while crafting these traditional fats the most natural way possible," says Fatworks of Denver, Colo. "For years fat has been slandered, beat up, picked on and falsely accused! But no longer, for we are the Defenders of Fat!"
+ "'A one size fits all' approach to nutrition does not exist," the Nutritional Therapy Association observes. "Our practitioners teach the importance of following a properly prepared, nutrient-dense diet, rich in delicious whole foods that are deeply nourishing and restore good health."
+ "The picture has never been nuanced enough," says HFC supporter Andrea Chesman, author of The Fat Kitchen, How to Render, Cure & Cook With Lard, Tallow & Poultry Fat. "The point is that it all tastes really good."
National Healthy Fats Day is of one of three "healthy fat awareness" spots on the calendar, as designated by the HFC.  The Coalition also promotes National Beef Tallow Day on July 13 (coinciding with National French Fry Day) and National Lard Day, December 8, one day ahead of National Pastry Day, Dec. 9.  The HFC's message for each day: mark the occasion by tasting the difference yourself.  For more information on National Healthy Fats Day, email info@healthyfatscoalition.org.  
About the Healthy Fats Coalition
The Healthy Fats Coalition is an educational initiative comprised of those who understand that healthy fats are an essential part of the American diet. The HFC's mission to create an enlightened conversation about the food we eat, though news and editorial commentary, social media conversations, opinion surveys and more.  Who supports the Healthy Fats Coalition? Visit http://www.healthyfatscoalition.org/ for more information, email info@healthyfatscoalition.org.   
Media contact:
Ken Greenberg
Edge Communications, Inc.
ken@edgecommunicationsinc.com
323-469-3397
Instagram: @healthyfatsorg
Twitter: @healthyfatsorg
Want to learn more about our programs, the curriculum, and get your questions answered? 
Join two of our NTA Lead Instructors March 27 at 5 pm PST for a free, live webinar to learn more!