The Nutritional Therapy Practitioner Program
The Nutritional Therapy Practitioner (NTP) program is a nine-month, integrative online and in-person program that provides you with a comprehensive foundation in holistic nutrition and the tools to turn your knowledge into a rewarding, client-focused clinical career.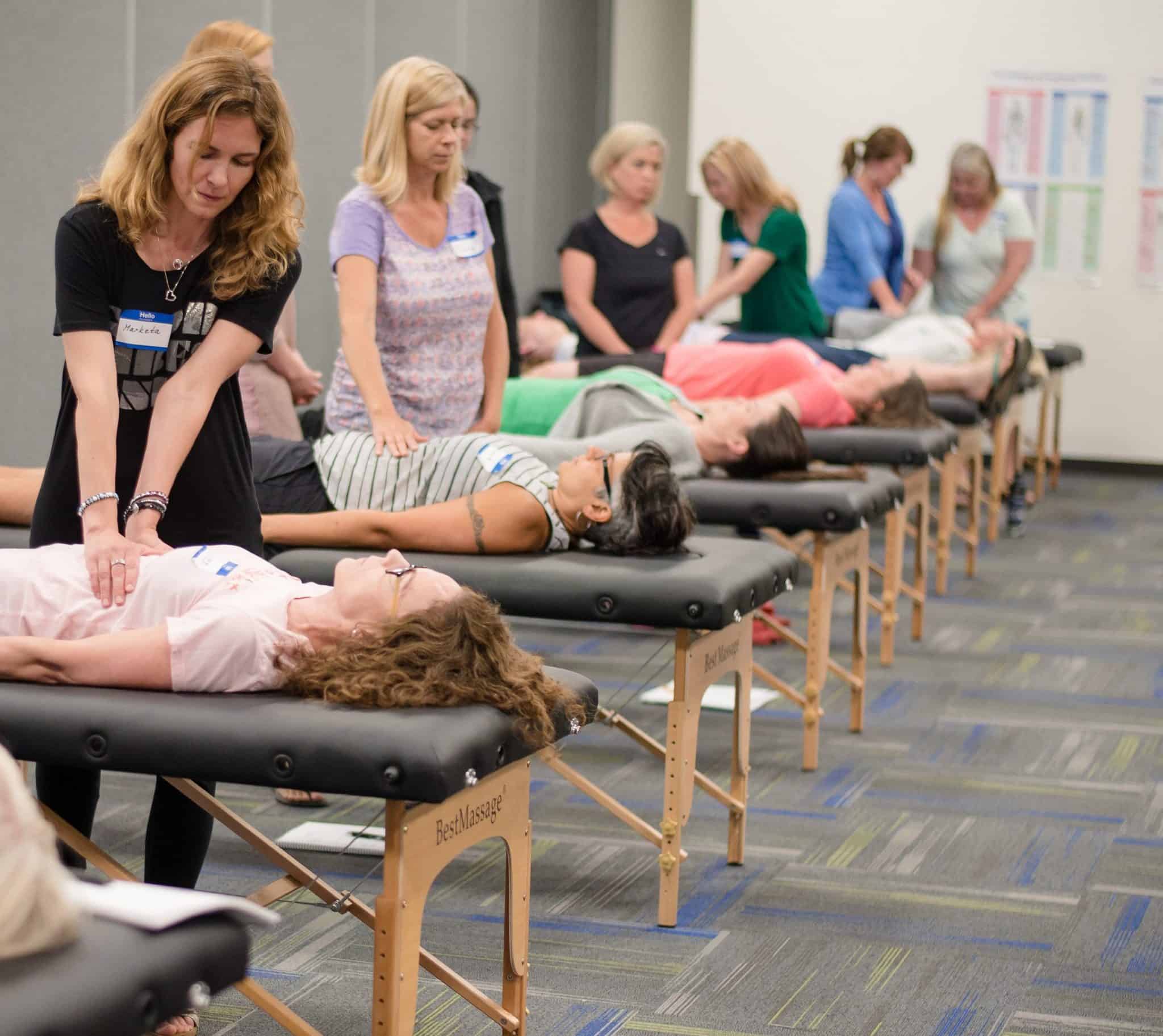 What you'll learn:
Deep education and applicable knowledge about digestion, blood sugar regulation, fatty acids, minerals, hydration, anatomy, physiology, and the importance of a properly prepared, nutrient-dense whole food diet.

Hands-on training in the NTA's Functional Clinical Assessment (FCA). You'll utilize various reflex points in the body to assess corresponding organs and body systems. You'll learn to use the FCA to evaluate digestion, blood sugar handling, endocrine, immune, and cardiovascular systems, and assess mineral, fatty acid, and hydration status.

In-depth training on how to work with clients, create individual client protocols, and cutting-edge knowledge to become a highly recognized nutrition and wellness professional in your community.
Is the NTP program right for you?
If you're looking to embark on a new career as a Nutritional Therapy Practitioner and work one on one with clients in a clinical practice, you enjoy diving deep into anatomy and physiology, or you're a current practitioner looking to integrate robust and effective nutrition services into your pre-existing practice, the NTP program is for you.
Course requirements
+ In-person workshop: Students are required to attend three in-person workshop sessions during the program to obtain certification.
+ Technology requirement: Students must have reliable high-speed Internet access and be comfortable working in a primarily online environment.
+ Course workload requirement: minimum of 20 hours per week
+ Estimated book and workshop supplies cost: $799 + massage table 
"Becoming an NTP through the Nutritional Therapy Association not only changed how I approach my own health in my personal healing journey, but it has greatly changed the trajectory of my career and how I help others – my one-on-one clients to my virtual community, alike. I have so much more focus and intent behind what I am creating and sharing with the world, and I feel more fueled than ever in my mission to help empower others to take control of their health. Becoming an NTP has allowed me to feel confident in my expertise and to trust that I have the knowledge to truly help others. The NTP program also taught me how to investigate and become a critical thinker, rather than arming me with a set diet, program or paradigm. All of this has given me so much clarity, confidence and knowledge in how I spend my energy and it allows me to direct my passions in a highly customized, much more meaningful and impactful way than I ever thought possible."