The Nutritional Therapy Practitioner Program
The Nutritional Therapy Practitioner (NTP) program is a ten-month, instructor-led, and fully online program encompassing the NTA's foundational and bio-individual approach to functional, holistic nutrition. NTPs are equipped to support the body's innate ability to heal by addressing the importance of nutrient-dense food, lifestyle choices, culinary wellness, client coaching, and how social and personal components influence health.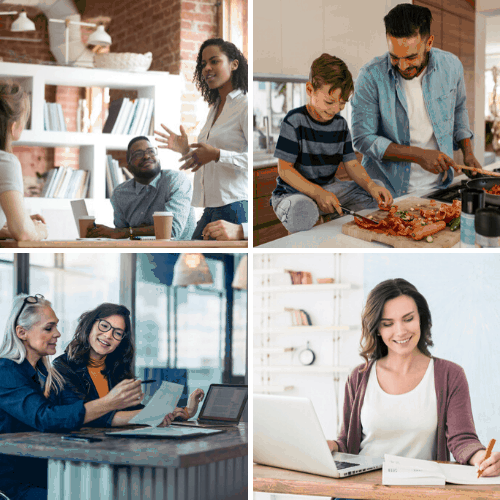 You'll receive:
Foundational knowledge on the importance of a thoughtfully prepared, nutrient-dense, whole food diet, digestion, blood sugar regulation, fatty acids, minerals, hydration, quality and sourcing of our food, culinary skills, sleep, stress, movement, and more.
A bio-individual approach that focuses on each person's unique nutritional needs and deficiencies.
Education backed by research and science that goes deep into the function and dysfunction of each body system.
Necessary motivational interviewing techniques and cutting-edge knowledge to become a highly recognized nutrition and wellness professional in your community.

 

An instructor-led online classroom and enhanced instructional delivery with a deep level of understanding. You'll receive the confidence and competence to help others (and yourself) make progress with pressing or anticipated health needs.
Is the NT
P
program right for you? 
If you're looking to launch a new career in the holistic nutrition industry, gain the confidence and competence to support the health of your friends and family, or to enhance your current profession with this life-changing knowledge, the NTP program is for you.
Course requirements
+ Technology requirement: Students must have reliable high-speed Internet access and be comfortable working in a fully online environment.
+ Course workload requirement: minimum of 20 hours per week
"I chose the NTA after carefully researching several schools since I had formerly attended the Institute for Integrative Nutrition for my Health Coach certification, I knew that I wanted to dive much deeper into the science of nutrition and how to more specifically help my clients confidently. I wanted to be able to speak in a clinical setting with 
doctors, and
 have the tools and background to stay up to date on the latest studies, to feel purposeful in what I teach to my audience and clients. After chatting with former graduates of the NTA and familiarizing myself more with the curriculum, I knew this was the one. It was also a major benefit to be accredited by NANP, which further proved out the legitimacy to me since there are so many schools popping up now and it can be confusing!"