8 Steps to Balance Your Body And Nourish Those You Love
You have the power to transform your health.
Make simple changes to your diet and lifestyle to discover
how incredible your body can actually feel.
Conflicting information regarding what you should and shouldn't eat and why is everywhere. Compounding the problem, our society is rife with overly processed foods, excessive levels of stress, and fad diets that often do more harm than good. Most people have no idea how to use nutrition to improve their health and don't know where to begin to look for the right answers.
You are absolutely capable of having abundant health.
Foundational Wellness will show you how.
In just eight weeks, you'll  learn how to:
• Reclaim abundant energy so that you can live life to the fullest
• Nourish your body to prevent or support chronic health issues
• Optimize your weight without ever feeling deprived
• Enhance your digestion so that you can better absorb your nutrients
• Balance your lifestyle with rest, play, mindset, and movement
• Design emotional, social, and home environments that support your health goals

Plus, you'll come to understand how to choose and prepare nourishing and delicious foods to support the health of those you love, and how to make powerful lifestyle changes to become your healthiest self.
At the NTA, we've been educating and certifiying practitioners in holistic nutrtion for over twenty years. This is the first time we are offering a birds-eye view into our gold standard education to those who are specifically looking to improve their own health, and the health of those they love. 
The Foundational Wellness Course Curriculum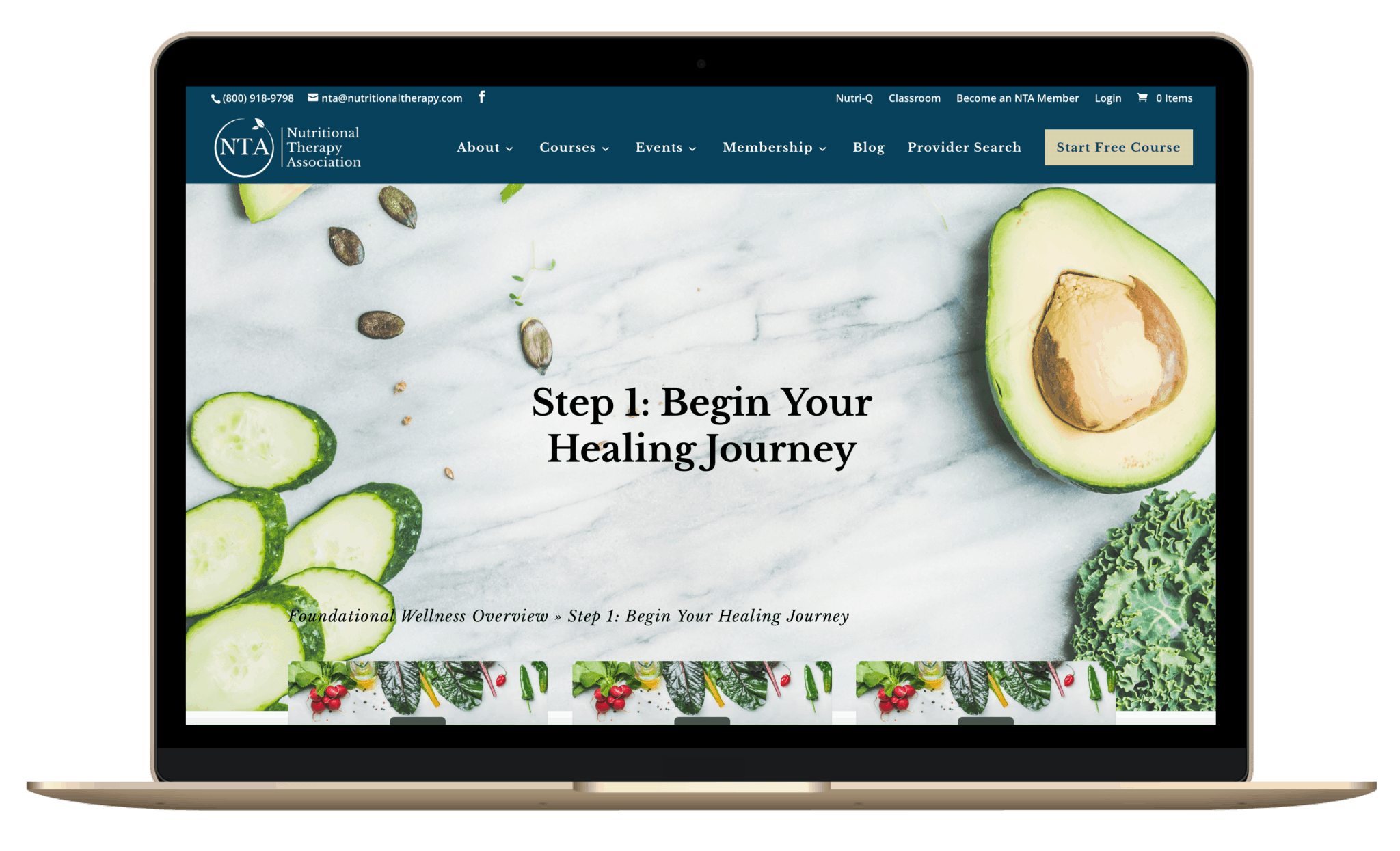 Foundational Wellness is a fully-online, self-guided course. This means that you can take the course at your own pace, from anywhere in the world, with 24/7 access to the content. And, while the course was designed to be completed in just eight weeks, you'll have access to all course materials for a full year after signing up.

Begin Your Healing Journey
The key to reaching your health goals is getting started on a plan that's sustainable, realistic, and in alignment with a clear and defined purpose.
In this module, you will learn:
How to get empowered and get started
How to define your WHY, create effective systems, and take action
The foundations of bio-individuality (to help you understand why there's no "one-size-fits-all" approach to nutrition), epigenetics (which reveals why your genes don't determine your destiny, and how you can, in fact, actually alter the way your genes express themselves through your diet and lifestyle choices), and the NTA's Foundations (so that you can have a clear, simple framework to better understand your own body and the roadmap you can follow from here on out for creating abundant health).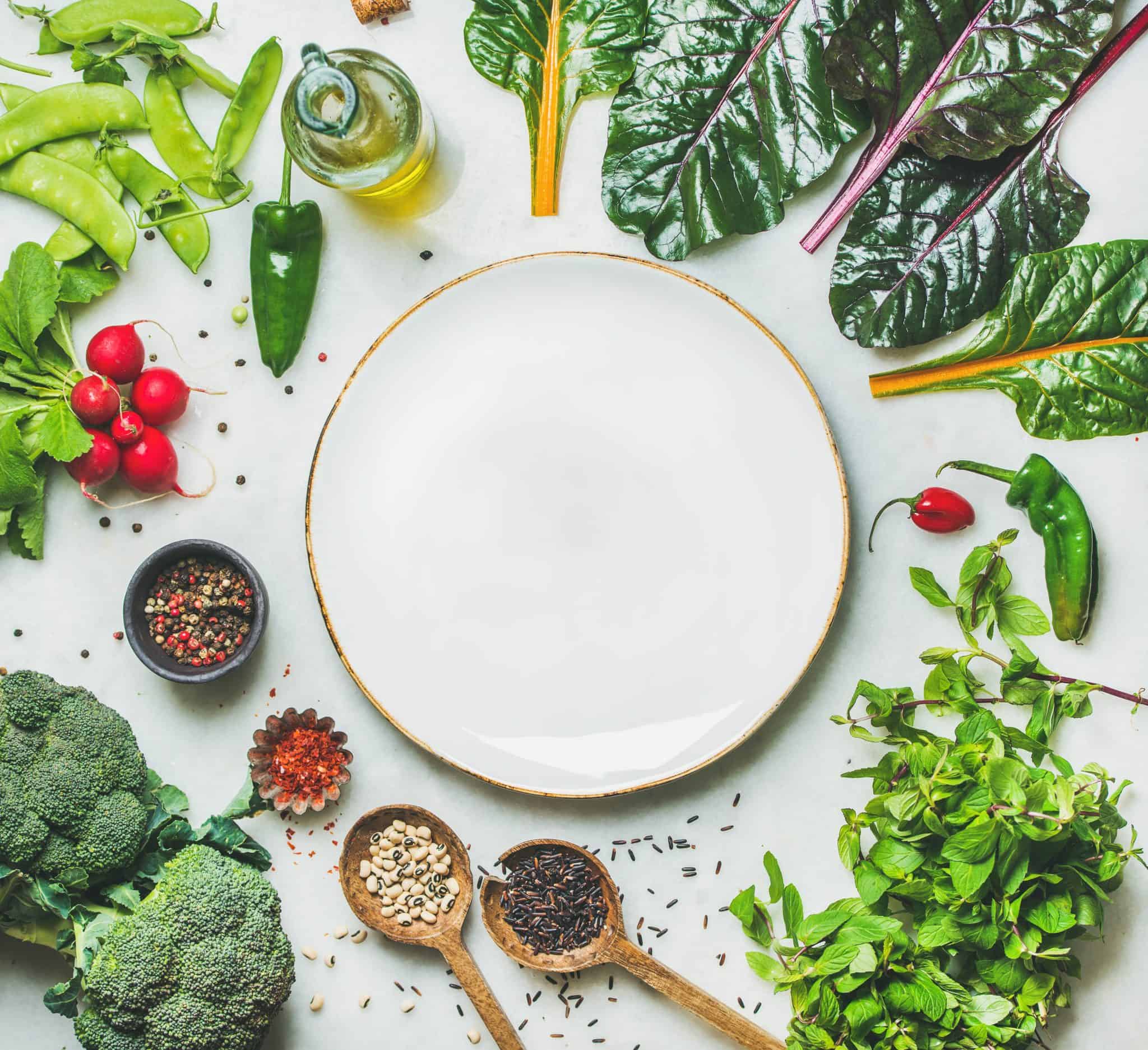 We might not be able to control everything that goes on out in the world, but we can at least control what foods we decide to buy and which we decide to keep in our homes.
Design

Your Environment
It can be difficult to make healthy choices when we are surrounded by seemingly endless foods, products, and social obligations that can derail our best efforts. By proactively designing your environment and learning how to deal with these obstacles effectively, you enable yourself to make consistent, forward progress toward your health goals.
In this module, you will learn:
How to give your fridge and pantry a makeover
How to define your WHY, create effective systems, and take action
How to manage social pressure and resistance from friends, family, colleagues, and more
You'll also be provided with a plethora of practical resources to make it easy for you to redesign your environment to support your best health, such as a lists of common household toxins you'll learn to avoid and simple recipes for making your own non-toxic cleaners, the best kinds of houseplants to purify the air in your home, the safest kinds of cookware and food storage containers, and even the cleanest, safest beauty, skincare, and personal hygiene products.

Eat Real Food
After learning what kinds of foods to remove from your fridge and pantry that don't serve your personal health goals in the previous module, now it's time to learn how to restock your home with delicious, nutrient-dense foods that will nourish your body, fuel your brain, and boost your energy levels. 
In this module, you will learn:
How to get eat nutrient-dense foods
How to source your food from healthy plants and animals
How to prepare your food properly 
This module provides a truly comprehensive education on what foods to eat and how to prepare them and even includes a full-length digital cookbook to make it simple to incorporate properly prepared, nutrient-dense real food into your daily life.
Module three also includes a visual guide for exactly how to store food in your fridge to keep things fresh as long as possible, a handy guide to use while you're shopping so that you'll never feel lost in the grocery store again, a complete guide for a variety of food preparation techniques, starting with the basics and advancing to such methods as soaking and sprouting your foods, a sample meal plan, and helpful tips for how to save money when purchasing high-quality foods.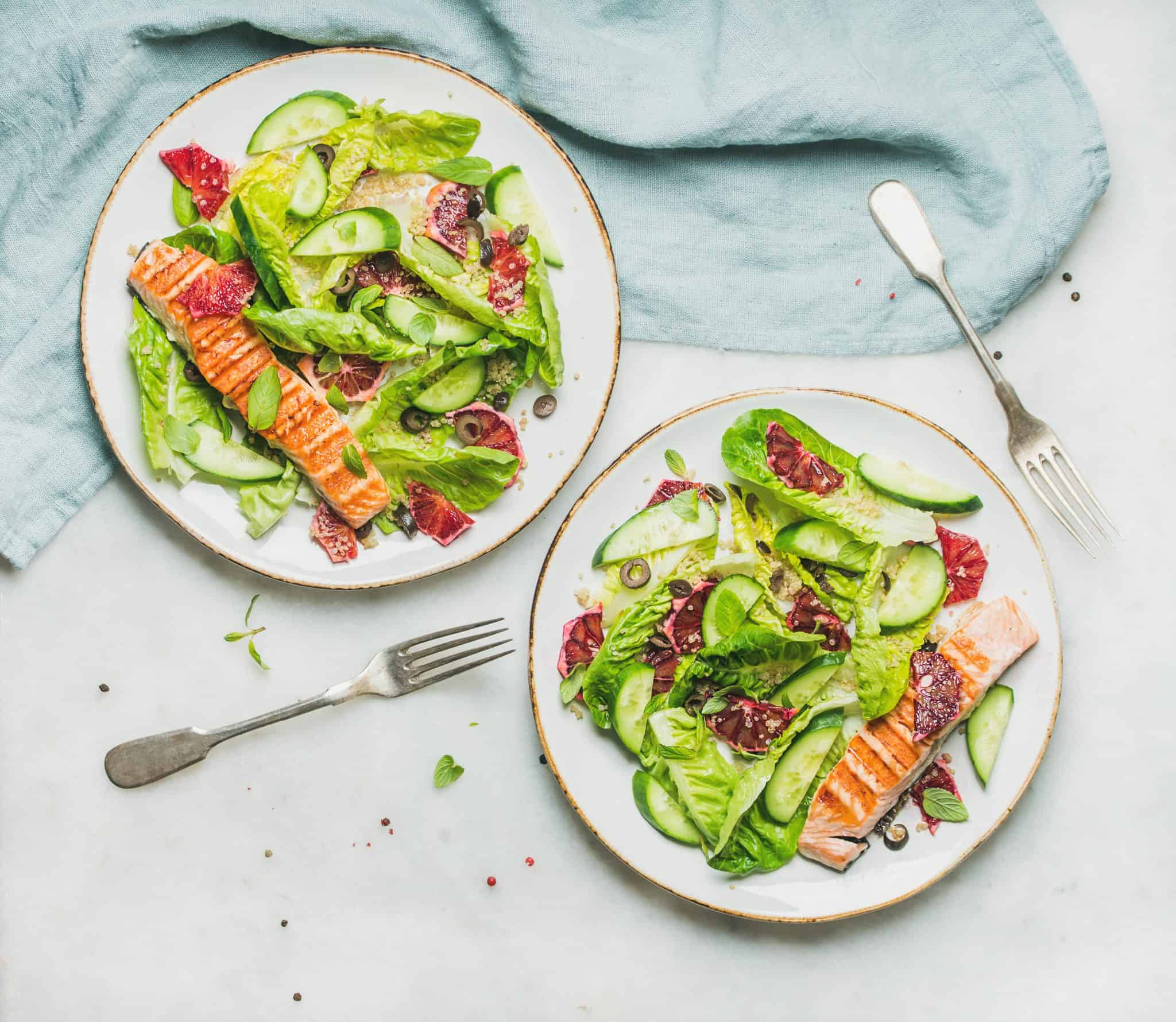 In general, we don't like to label foods as "good" or "bad," but when it comes to fat, there are definitely some good guys we want to get more of and some bad guys we want to avoid.

But get ready; some of these might surprise you.
Eat Good Fats
Do you want sustained energy throughout the day? Greater mental clarity? Balanced hormones? Healthy cells? A way to maintain your best weight without feeling deprived? Healthy fats provide all of these things and more.
In this module, you will learn:
Why you need fat and cholesterol to thrive
How to identify healthy vs. harmful fats
Why you should eat fat to lose fat
Most people think that the only way to lose weight is to eat less and to exercise more. The reality is that weight loss is less about calories, and more about hormones. This module will teach you how to use healthy fats in your diet to help your body make the shift from being a sugar-burner to being a fat-burner, reach your ideal weight, and feel your absolute best.

Absorb What You Eat
As Dr. Jonathan Wright aptly states, "How can we expect to stay healthy if we have chronically poor nutrient absorption due to incomplete digestion?"  
Most people don't consider that there could be any issues with their digestion if they aren't experiencing obvious symptoms, but compromised digestion, due to modern foods and lifestyle habits, is actually very common. What's more, it is often part of the culprit of many seemingly unrelated health complaints.
In this module, you will learn:
How digestion is supposed to work
How digestion can be derailed
How to optimize gut health and absorb more nutrients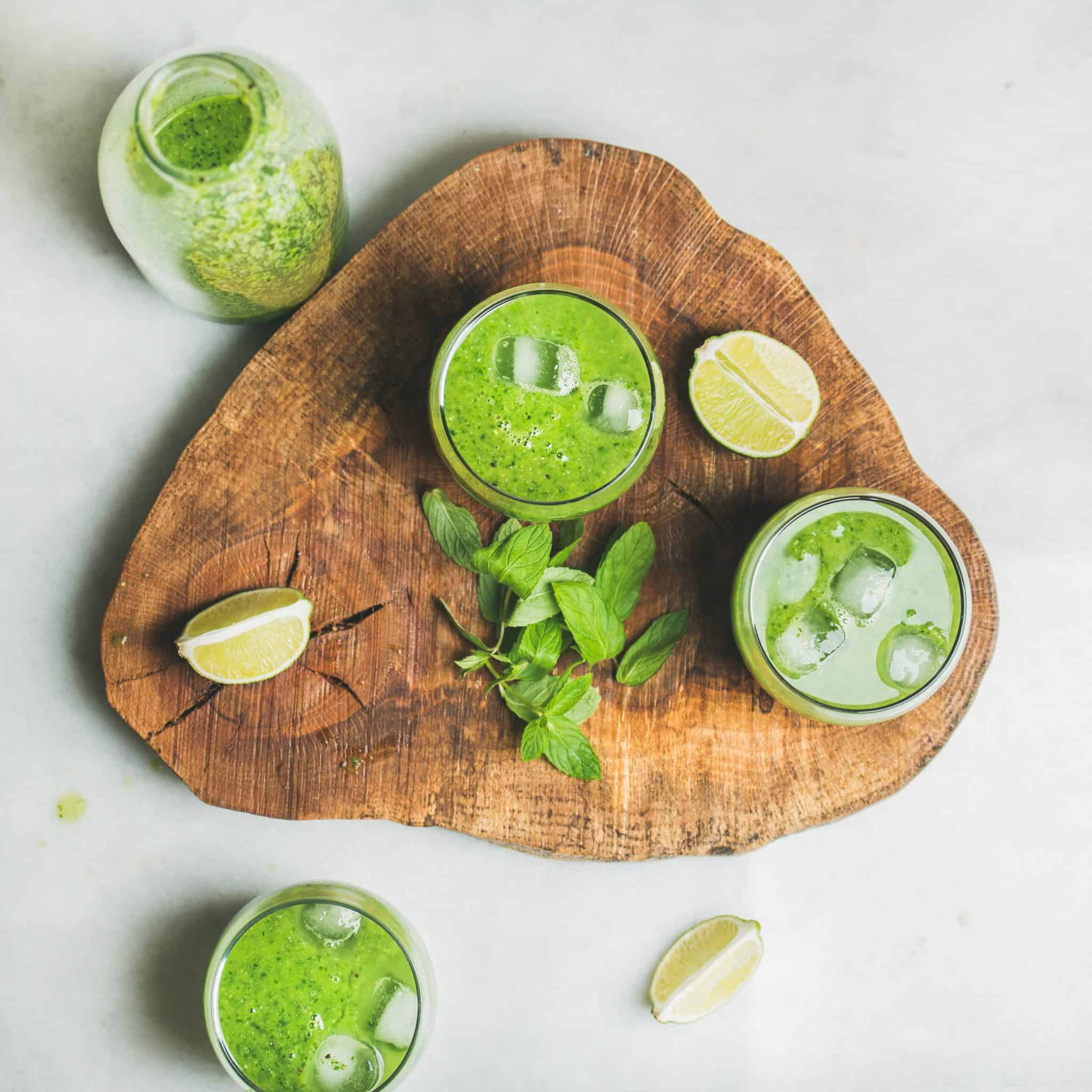 You aren't broken, your environment is.
Rest & Restore
In the industrialized society we live in today, stress is chronic and ubiquitous. Overflowing freeways, overflowing inboxes, overflowing calendars and an overflow of highly processed foods are just a few of the stressors we encounter daily, contributing to a host of health issues. The Foundation Wellness course can't shorten your commute to work or reduce the number of emails you get, but the good news is that reducing stress is less about changing your environment and more about changing how you respond to it.
In this module, you will learn:
How to reduce stress through meditation, mindfulness, and movement
How to optimize sleep through light, food, and movement
How to maximize happiness through play, connection, and service to others

Optimize Your Energy
An overwhelming amount of people struggle with low energy. A quick survey of many of the common habits present in our modern culture show this to be true: the need for coffee or caffeinated tea in the morning (and more throughout the day), the familiar habit of reaching for a sugary snack or other pick-me-up in the afternoon, and the endless array of energy drinks and other stimulants on the market. But a lack of energy doesn't come from a lack of coffee. With proper nourishment, physical activity, and adequate hydration, it is absolutely possible for you to experience a sense of energy and vitality you may have thought was only attainable through that double-shot espresso. 
In this module, you will learn:
How to optimize energy through nutrition and hydration
How to fuel your body for optimal performance
How to move your body for optimal health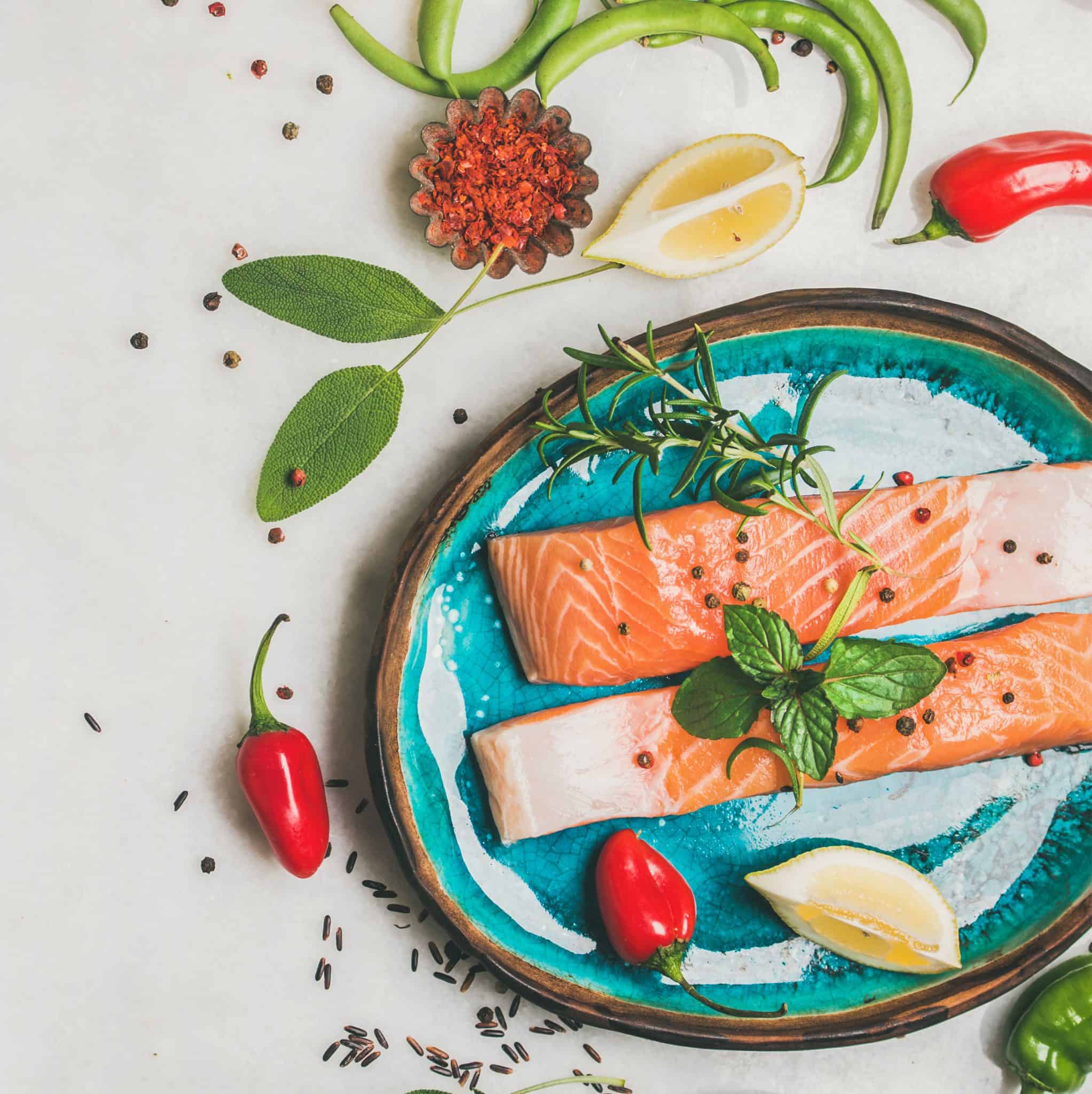 "When was the last time you loved every single thing about your life and loved every tiny detail about your body?"

- Daniele Della Valle,

Happy Weight

Balance Your Mind & Body
In our modern culture, we are exposed to more environmental toxins and toxic body image messages than ever before. An alarming number of people suffer from disordered eating patterns, and chronic diseases now affect a large and growing percentage of the population. As of 2012, 1 in 4 adults suffered from 2 or more chronic health conditions, and 70% of deaths were caused by chronic disease. But you don't have to live in fear, nor do you have to be a statistic. You can empower yourself and your family and help turn the tide. You can change how your genes are expressed by changing how you eat and live. You can support your body's natural ability to heal by supporting your body's foundations, practicing self-care, and eating a nutrient-dense, properly prepared, whole foods diet. And you can learn to love your body, no matter its shape or size.
In this module, you will learn:
How to support detoxification in your body
How to cultivate a healthy body image
How food, lifestyle, and mindset support healing
Meet Your Instructional Team: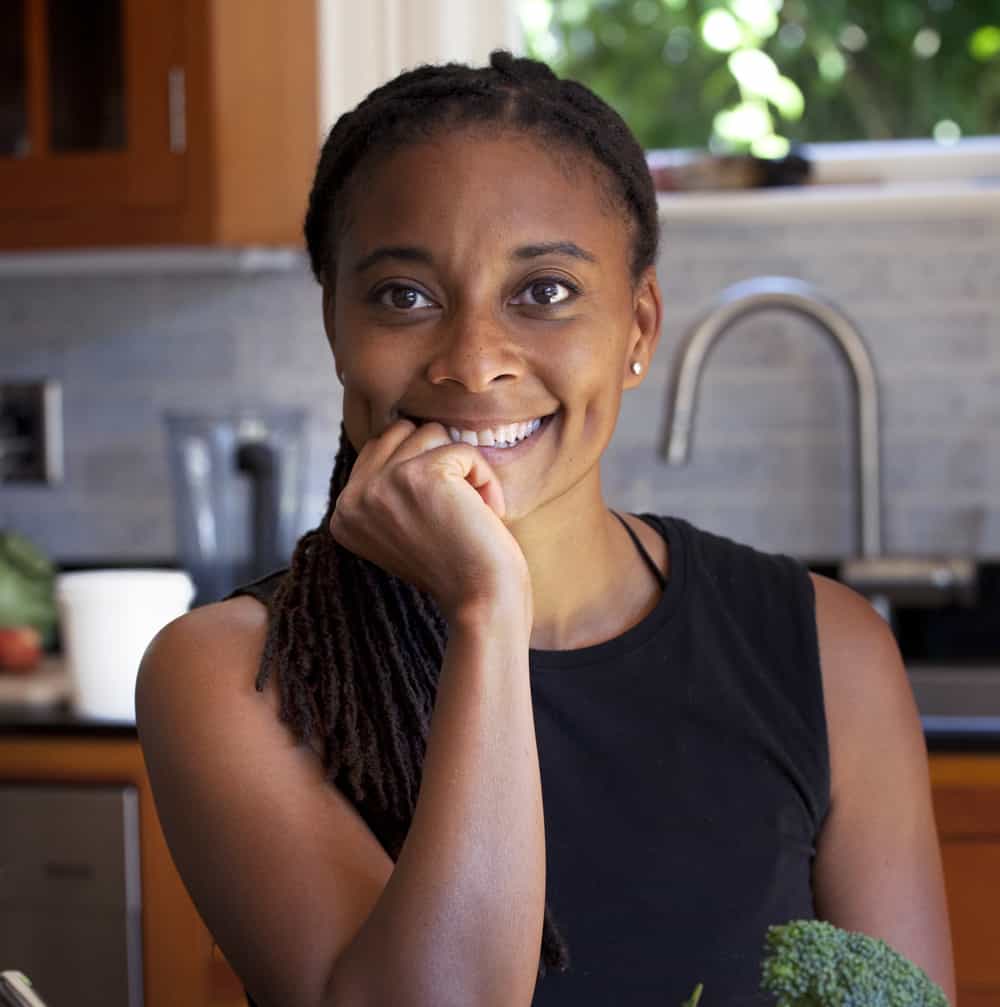 Amron Bevels-Wilson, M.D.
Dr. Bevels-Wilson is a physician, nutritionist, mother of two, and the founder of Green Health PDX. Though trained conventionally as an allopathic physician, she has chosen to take a more holistic approach to medicine, focusing on identifying root causes instead of simply medicating away symptoms, and leveraging the body's innate propensity to heal and repair itself when it's properly nourished.
Daniele is a certified Nutritional Therapy Practitioner, educator, motivational speaker, and the author of Happy Weight: Unlocking Body Confidence through Bioindividual Nutrition and Mindfulness. Daniele's goal is to help every woman love their body and feel validated and supported through every aspect of their life.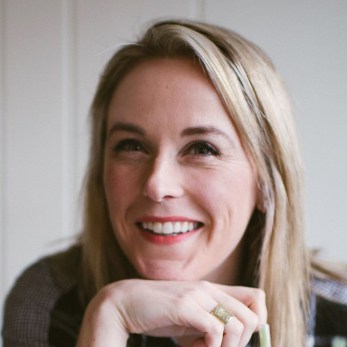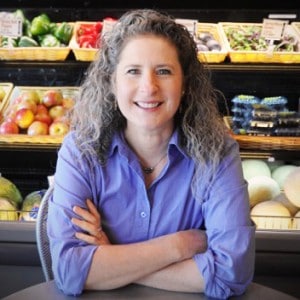 Mira is a Certified Nutrition Educator and Real Food Advocate, and the author of, The Pantry Principle: How to Read the Label and Understand What's Really in Your Food. She speaks frequently to laypeople and nutrition professionals on how to navigate the grocery store's mammoth packaged food stock, to decipher confusing food labels, and to choose healthy convenience foods. Her motto is, "Eat well to be well."
Cathy Eason, LMT, NTP, CGP, CFSP
Cathy is a certified Nutritional Therapy Practitioner, Licensed Massage Therapist, and public lecturer with a private practice in Portland, Oregon. She has over 15 years of clinical experience providing holistic nutrition counseling, therapeutic bodywork, exercise program development, and lifestyle education to a wide range of clients. She holds dual degrees from Portland State University in Exercise Science and Physiology and General Science, having loved the study of the human body both inside and out.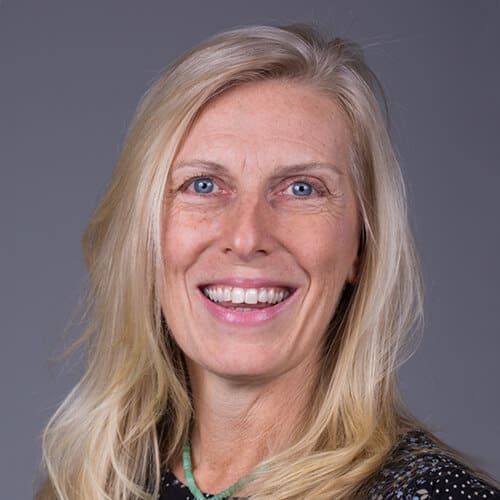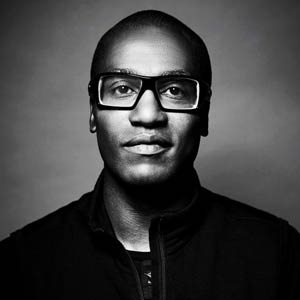 Darryl Edwards (a.k.a. The Fitness Explorer), is a Movement Coach, Natural Lifestyle Educator, nutritionist, and creator of the Primal Play Method™. Darryl developed Primal Play to inspire others to make activity fun while getting healthier, fitter and stronger in the process. Darryl is the owner of Fitness Explorer Training and author of several books including Paleo Fitness and Paleo from A to Z. His work has been published in titles such as Men's Health, Women's Health, Paleo Magazine, Elle Magazine, Men's Fitness and featured on the BBC documentary Eat to Live Forever.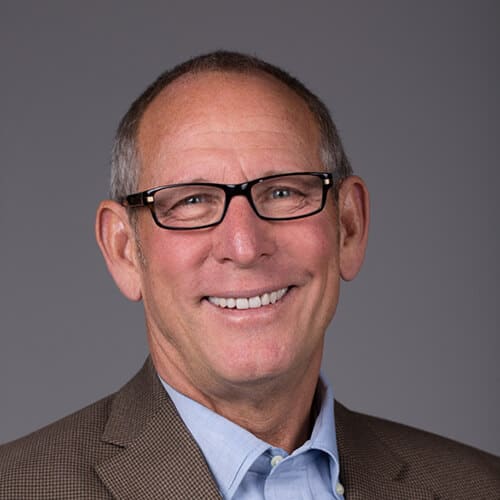 Gray Graham is the lead author of Pottenger's Prophecy: How Food Resets Genes for Wellness or Illness, an international consultant in the field of clinical nutrition, and the founder of the Nutritional Therapy Association. Since Gray launched the Nutritional Therapy Practitioner Training Program in 2001, the NTA has certified over 3,000 Nutritional Therapy Practitioners around the world.
Kendall is a mom to four girls, a voice actor, a certified Nutritional Therapy Practitioner, the author of Born Primal: Conversations with the Ancestral Health Community, and the co-founder of Evolved Recovery: A Holistic Guide to Living Sober. Kendall specializes in addiction recovery, overcoming perfectionism, letting go of control and shame, finding balance, primal parenting, and creating a fulfilled, peaceful life. Kendall lives in Charlotte, North Carolina with her daughters, backyard chickens, and urban homesteading husband.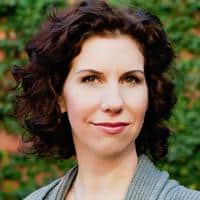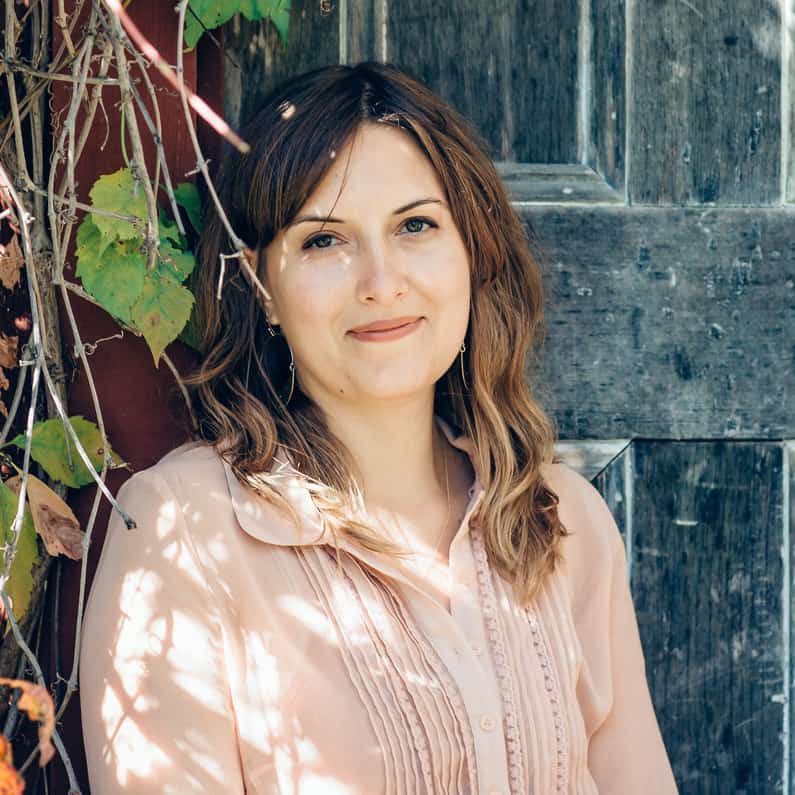 Meredith Kinsel-Ziter, NTP 
Meredith is a certified Nutritional Therapy Practitioner and a Lead Instructor for the Nutritional Therapy Association. She is Board Certified in Holistic Nutrition, and is the co-founder of Remedy Method Wellness + Nutrition, a wellness practice with a mission to support, educate, and empower chronically ill clients as they navigate their own path to healing, by blending both modern and traditional holistic and trauma-informed therapies. She has been practicing Nutritional Therapy since 2013, and received further training in the fields of nutrigenomics and somatic trauma therapy. Her personal history of health struggles and background in cardiac and fetal medicine gave her the framework to look at the body as a whole organism, rather than a series of parts.
Victoria is a certified Nutritional Therapy Practitioner, a magna cum laude graduate of Murray State University with a degree in Applied Anthropology, and a Certified GAPS Practitioner from Dr. Natasha Campbell-McBride. She is currently obtaining her Masters of Science in Human Nutrition and Functional Medicine from the University of Western States in Portland, Oregon.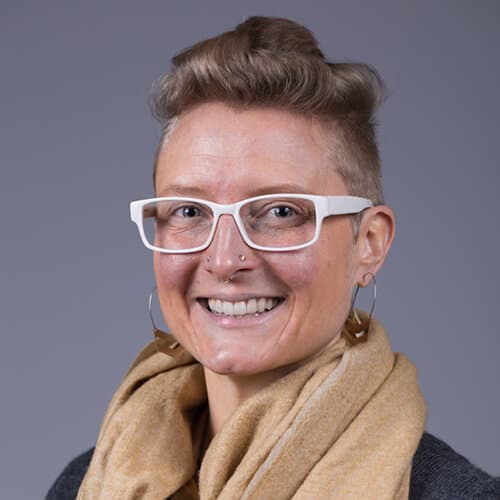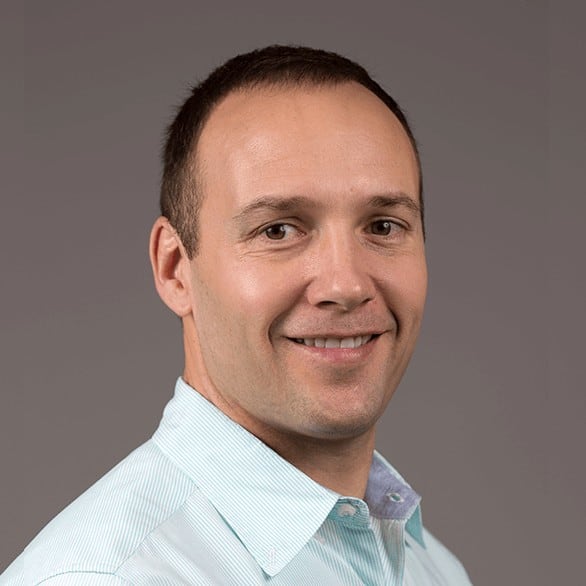 Dusty is a husband, father of three girls, a certified Nutritional Therapy Practitioner, Lead Instructor for the Nutritional Therapy Association, the founder of Best Life Nutritional Therapy, a private practice in Twin Falls, Idaho, and a former bullfighter. For the past 20 years, he has been passionately pursuing spiritual, physical, relational, and financial health.
Tiana is an endurance athlete, dark chocolate lover, and a certified Nutritional Therapy Practitioner who believes that real food can balance the body and produce personal record sports performance. Tiana has been a competitive athlete her whole life, in gymnastics, soccer and now, triathlon. Since finding the sport of triathlon in 2009, she has competed all across the world in Ironman 70.3 and Ironman races, Austria, Canada, and Australia. Tiana is a 5x Ironman finisher, completing Ironman Arizona (2014 and 2016), Ironman Cozumel (2015), and Ironman Canada (2016 and 2017).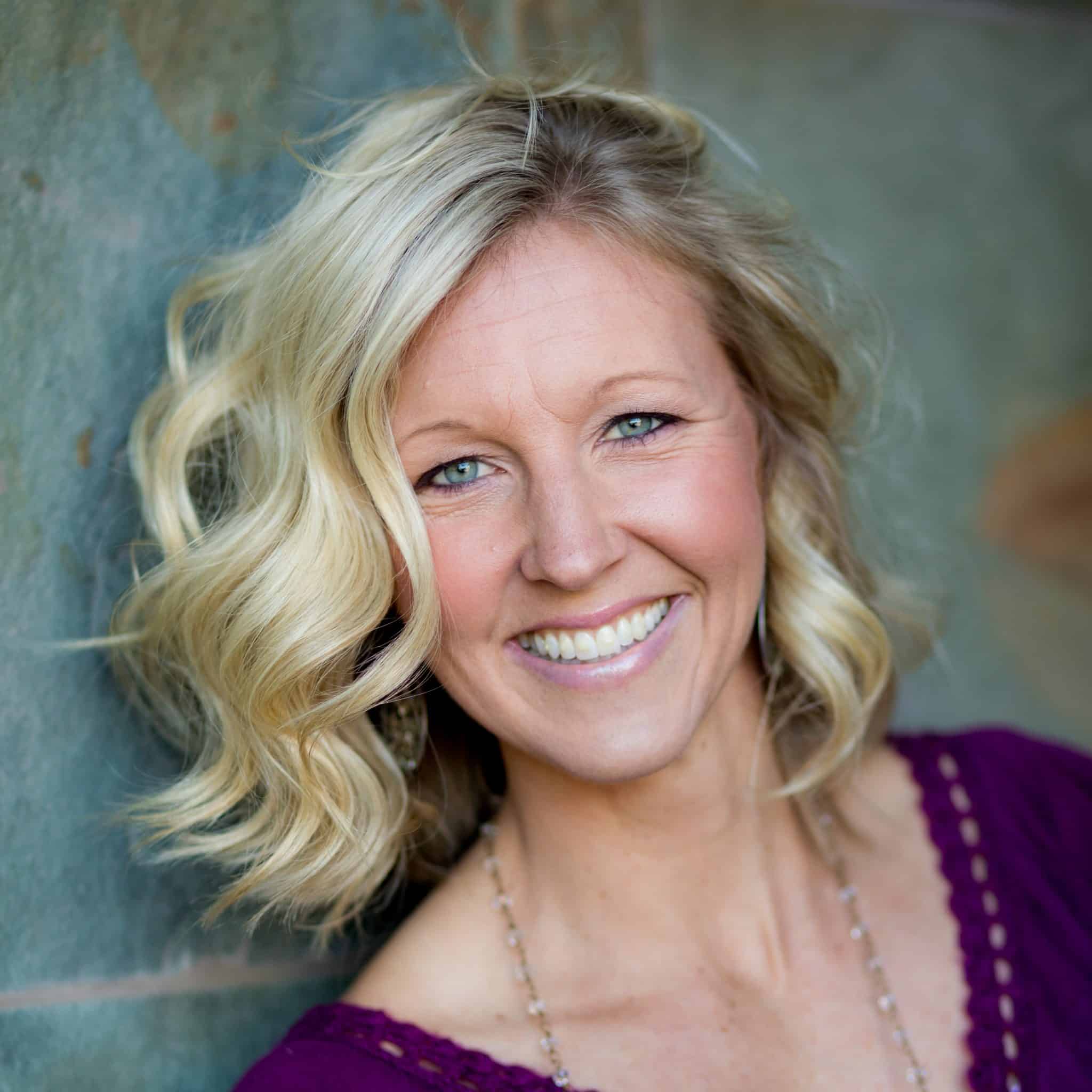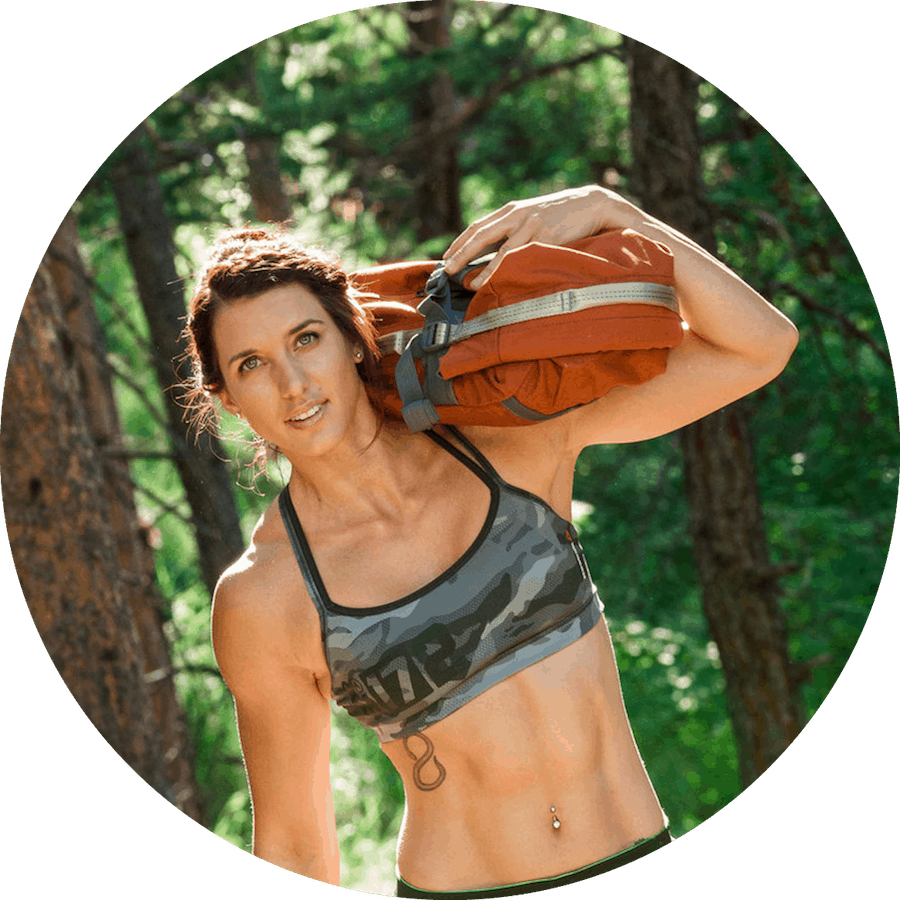 Emily is a personal trainer, certified Nutritional Therapy Practitioner, and entrepreneur helping others empower themselves by way of food and movement. Running online strength and nutrition programs at www.emilyschromm.com, her other companies include her backpack-turned-weight-training bag, the EmPack, her podcast Meathead Hippie, her holistic tea line Herbal Element, and her newest venture on clear skin, The Body Awareness Project.
Lisa is a certified Nutritional Therapy Practitioner with a passion for helping others reach their fullest potential. Lisa earned a Masters and Doctoral degree in Education to work as a School Counselor and Professor of Education, respectively. After a fulfilling 16 years in the field of education with 12 years as a Professor of Education managing an Educational Counseling program, Lisa decided to return her career to her passion of health and sport. Lisa can often be found on her road bike or surfing with her kids and husband. If she can't be found, the family has probably escaped to the mountains for some skiing, snowboarding, or climbing.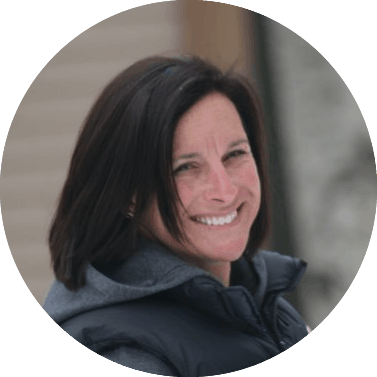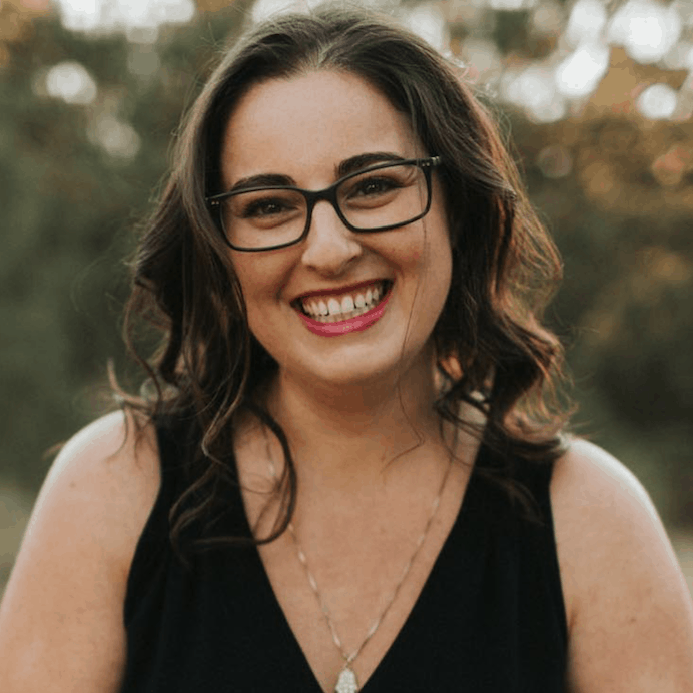 Stephanie is a certified Nutritional Therapy Practitioner, the founder of Cook By Color Nutrition, and a Natural Chef. She teaches the power of cooking real food as nourishment for both mind and body, and helps clients find sustainable and bio-individual practices to feeding themselves and their families for holistic health. As a real food advocate, she believes that eating for both health and pleasure is possible, and the two are not mutually exclusive. She runs the popular Instagram account @CookbyColor, and is the Meal Prep Editor for @thefeedfeed.
Liz is a certified Nutritional Therapy Practitioner and author of the Wall Street Journal bestseller Eat the Yolks. Her other work includes the Purely Primal Skincare Guide and the online community Baby Making and Beyond. She co-hosts the award-winning Balanced Bites Podcast and documents her adventures at RealFoodLiz.com. She is passionate about real food, safer beauty, and healthy babies and families.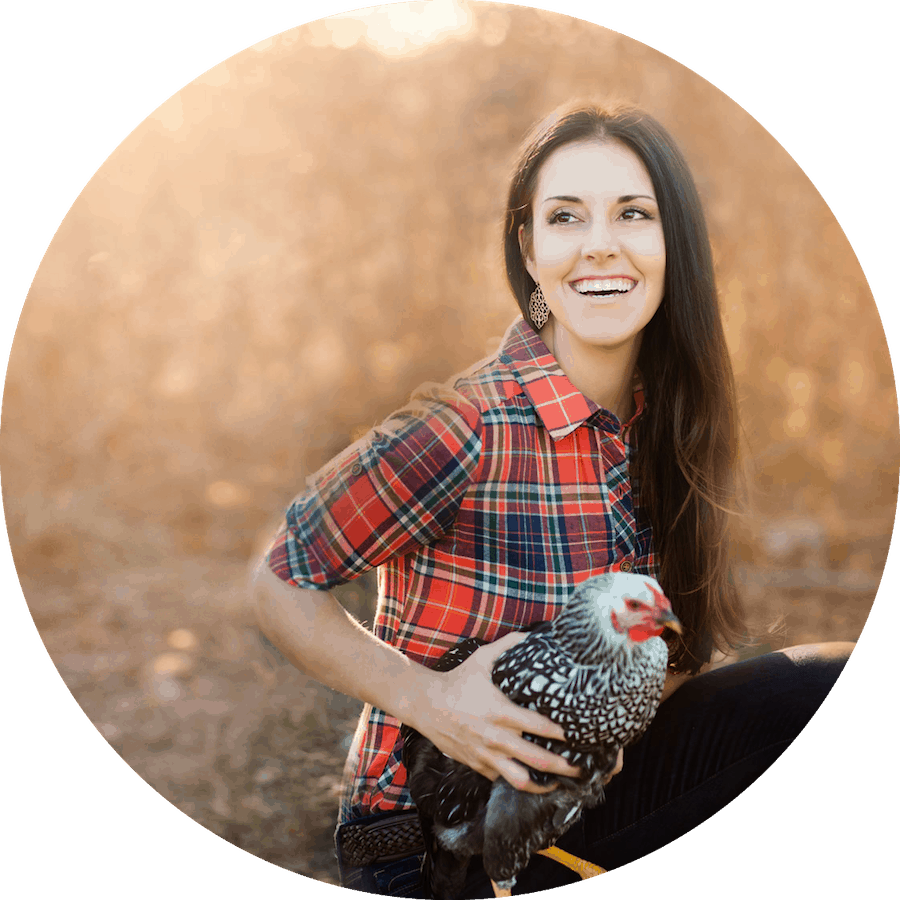 What is the Learning Experience Like?
You will access the course online through a password-protected section of the NTA website. You will have up to one year to complete the course, but it is designed to be completed with 8 weeks at a pace of one module per week. Each module includes:
3 short videos that present the core information in a fun, engaging, easy-to-understand format.
A detailed PDF guide you can use to follow along during the videos, take notes, etc.
Print-friendly worksheets and cheatsheets to apply what you've learned, make shopping for real food easier, etc.
Cooking demos, recipes, and a sample meal plan.
Movement demos and a sample movement plan.
Recommended resources for learning more.
Purchase Foundational Wellness
Frequently Asked Questions
I see there are 8 modules in the course. Do I have to take the course on a schedule within 8 weeks?
No, the course is completely self-paced, and you'll have access to the content for a full year.
Some students like to take their time with each module, allowing additional time to integrate what they learn into their diet and lifestyle and fully research additional resources before moving on to the next one. Others prefer to move through each module more quickly, allowing time to review resources and implement changes after completing the course material. Allowing time to integrate changes and reflect on them as you learn is our recommended approach, but we encourage you to do what works best for you!
When does the program start, and how do I access it?
The course will be available for you to begin as soon as you purchase it. You will access the program through a password-protected section of the NTA website.
What is the time commitment per module?
Each module takes about 3-5 hours to complete. The video content averages about an hour per module, but additional time is anticipated for studying handouts and reference material. If you were to study the course at a pace of one module per week, you would complete the course in 8 weeks.
When does the program start, and how do I access it?
The course will be available for you to begin as soon as you purchase it. You will access the program through a password-protected section of the NTA website.
Can I download the material to a personal computer for use after my year of access is up?
Print resources (PDF guides, handouts, and worksheets) will be downloadable during the year you have access to the course. Course videos will be accessible only during your year of course access, and cannot be downloaded. 
Are there scholarships and financing options available?
Unfortunately, there are no scholarships or financing available for this course.
Are there any additional required resources for purchase? Is there a book list I need to purchase?
There are recommended resources in each step, but there is no official book list or required resources to purchase. The entire course is designed to be self-contained.
Do I earn a certification or degree from this program? Can I go into practice after taking this course?
This course does not culminate in a certification; this is a personal development course to support your health and that of your family. If you are interested in receiving a certification and going into practice, our NTP or NTC course could be a great fit for you.
Is this program accredited?
No, this program is not accredited.
Will there be course instructors available for any questions I'd like to ask?
No; this course was designed to be self-led and self-paced, with comprehensive, standalone curriculum that does not require instructor guidance. If you are interested in a course guided by instructors, we recommend looking into our NTP or NTC programs.
Who is Foundational Wellness for?
‣Those who want to optimize their health and nourish their families. Those interested in practicing nutrition professionally should enroll in our NTP or NTC programs.
‣Those who are willing to make changes in how they eat, move, and think. Simply reading about lifestyle changes is not enough; you must actually put knowledge into practice.
‣Busy professionals and parents who want to learn the essentials of holistic wellness from the convenience of home.
Do I need to take the modules in order?
No; one of the advantages of this course is that it is fully online and self-paced to fit any schedule.
Although we strongly recommend starting with Step 1, as it provides a great framework and big-picture perspective that set you up for success for the rest of the course, it's fine to review the remaining modules in any order you like.
What if I still have questions?
You are welcome to send an email to nta@nutritionaltherapy.com and someone will get back to you soon.
Ok, I'm ready to get started! How do I sign up?
Wonderful! We are so looking forward to having you in the course. You can sign up Here!
What's the return policy for this course?
We're confident that this course will provide you with invaluable knowledge to improve your own health and the health of those you love, but we realize that things come up. For this reason, we offer a 30-day full return policy if you do not access any of the course modules during the first 30 days after purchasing the course. Once you click on any course module and access the Foundational Wellness course, you're no longer eligible for any refund. However, if you're not satisfied within the first 30 days of purchasing this course, please send an email to nta@nutritionaltherapy.com with the reason you are requesting the refund and we'll help you through the process.