Career Development Course Bundle August 2022
As an NTA graduate, you'll be doing important work that will change the world.
At the same time, building a business is challenging. As you navigate marketing methods, look for new clients, and figure out how to run a practice, it can be easy to feel overwhelmed. This is why we've created the Career Development Course: to help you learn how to find clients you love working with, build a thriving practice, and help change the world. Take advantage of this new student offer now! 
Interested in the January 2023 CDC instead? Click here. 
Important dates:
Class Start:

 

 

August

 

15

, 

202

2

 

 

Class End D

ate

:

 

 

October

 

9

,

 202

2

 
Bundling the Career Development Course with your NTP purchase: 
Making the decision to invest in your career now will set you up for success right out of the gate, giving you the tools to identify and accomplish your business dreams so that you can earn the income you want, doing the work you love. By purchasing the career development course bundle today, you lock in the best price available and ensure a seat in the class of your choice immediately following your NTP graduation.  We will email all the details you need to prepare for this course a few weeks before your Career Development  Course begins.
About the course:
The Career Development Course is an intensive, 8-week program that has been designed to give nutrition professionals the necessary resources to launch a successful career.
During this 8-week course, you will:
Get laser-focused on creating the kind of business 

you've

 been dreaming of

 

Identify your dream client so that you can fill your practice with exactly who you want to help

 

Gain clarity on how to structure service offerings and pricing

 

Develop a brand you love and one that attracts your clients like bees to honey

 

Learn how to craft marketing messages that speak directly to the needs of your clients

 

Understand the best ways to build a beautiful website that you can be proud of

 

Gain clarity on how you can leverage the latest in digital marketing

 

Identify the best in-person and online marketing opportunities for your unique business

 

Build a network of practitioners and mentors for long term support

 

Create a complete Career Compass that will serve as a business plan that guides your practice so 

you're

 never second-guessing your next steps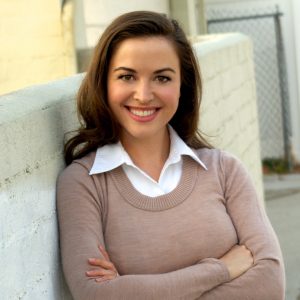 Based on the PEACE Process, the definitive business resource for nutrition professionals, the course is led by the founder of the Holistic Entrepreneur Association, Jessica Pantermuehl, FNTP.
Each course will be divided into small groups with no more than forty people that are facilitated by hand-selected mentors with real-world business success. These groups afford students the opportunity to learn from experienced practitioners and work together in a more intimate environment to build on each other's thinking. You'll leave with life-long skills to build and grow your practice.
All participants will be guided through a series of hands-on, practical assignments that will help you identify the kinds of client you'll most love working with, provide you with effective online and in-person marketing tactics to fill your practice, and support you in creating a business plan you can use to launch your business.
The Career Development Course gives you access to:
    Over five hours of 

cutting-edge 

video business lessons created exclusively for nutrition professionals

 

    4 interactive, 60-minute video sessions with lead instructor

    Small group cohorts for accountability, support, and mentorship facilitated by highly skilled, successful mentors

   Access to laser coaching sessions
    Done-for-you templates, spreadsheets, marketing, and planning materials
   30 pre-approved NANP Category I CEU credits
   8 weeks of personal guidance to help you create a custom Career Compass, the roadmap to build a successful practice
   Online Business Workshop for practicing remotely with a digital business
Imagine the tremendous advantage you would have in launching your business with the tools, clarity, and insights you'll gain in the Career Development Course.
Think of the time, money, and frustration you'll save yourself by making informed decisions early on, rather than spending years learning by trial and error. 
Picture the peace of mind you'll have, knowing that the steps you are taking to move your business forward are those you've mapped out with the guidance of expert mentors who know what it takes to succeed in this field. 
Now, think about what it's worth to be able to sidestep the feelings of overwhelm, confusion, lack of clarity, uncertainty in direction, and the often needless expenditure of time and money thrown at trying to figure it all out on your own… traps that so many new business owners fall into. 
The benefits are priceless. The value is unmistakable. And the incredibly reasonable course enrollment fee is our way of showing you how much we care about your success. 
Register for the Career Development Course today and take your business to the next level!