Career Development Course
An 8-week roadmap to launch a successful practice
Y

ou're in this profession because you want 

to make an impact in this world.
Building a business is challenging. As you navigate marketing methods, look for new clients, and figure out how to run a practice, it can be easy to feel overwhelmed.
This is why we've created the first-ever Career Development Course to help you learn how to find clients you love working with, build a thriving practice, and help change the world.
Exclusively for NTA Alumni 

a

nd Holistic Health Professionals

.
The truth is, the world needs your help. You have the tools to make an incredible difference in the lives of those you work with and to create a financially rewarding practice. 
NEW STUDENTS: If you're an incoming student, you'll receive a discounted rate for the Career Development Course when you bundle the Career Development Course with your registration for the NTP program. Gain hands-on support for turning your passion for nutrition into a fulfilling career after you graduate! 
Bundling the Career Development Course with your NTP registration secures your seat in the business course cohort that works best for your schedule, saves you money, and sets you up for success right out of the gate. 
The Career Development Course is an 8-week online course designed to give you the resources you need to launch a successful career.
This course takes the guesswork out of the business side of being a practitioner so you can focus on what you want to do most: help people thrive. The intensive, eight-week program, divided into fourteen modules, will give you the tools to identify and accomplish your business dreams so that you can earn the income you want, doing the work you love.
Many holistic health professionals aspire to start a one-on-one practice, offer group programs, build online businesses, work as an allied professional in an existing practice, or envision another career path. Whatever your business dream may be, with this course, you'll receive the clarity, action steps, mentorship, and confidence to achieve it. 
Based on the PEACE Process, the definitive business resource for nutritional therapy practitioners, the course was co-developed by its author, Miriam Zacharias, NTP and the founder of the Holistic Entrepreneur Association, Jessica Pantermuehl, NTP, and is led by Jessica. You will have the opportunity to work directly with the lead instructor via online forums and four live video discussions. You'll also have experienced mentors guiding you every step of the way, giving you access to the best business experts in the field.
During this 8-week course, you will:
✓ Get laser-focused on creating the kind of business you've been dreaming of
✓ Identify your dream client so that you can fill your practice with exactly who you want to help
✓ Gain clarity on how to structure service offerings and pricing
✓ Develop a brand you love and one that attracts your clients like bees to honey
✓ Learn how to craft marketing messages that speak directly to the needs of your clients
✓ Understand the best ways to build a beautiful website that you can be proud of
✓ Gain clarity on how you can leverage the latest in digital marketing
✓ Identify the best in-person and online marketing opportunities for your unique business
✓ Build a network of practitioners and mentors for long term support
✓ Create a complete Career Compass that will serve as a business plan that guides your practice so you're never second-guessing your next steps
Each course will be divided into small groups with no more than forty people that are personally facilitated by hand-selected mentors that have real-world, proven business success. These groups afford students the opportunity to learn from experienced alumni and work together in a more intimate environment to build on each other's thinking.  You'll leave with life-long skills to build and grow your practice.
All participants will be guided through a series of hands-on, practical assignments that will help you identify the kinds of clients you'll most love working with, provide you with effective online and in-person marketing tactics to fill your practice, and support you in creating a business plan you can use to launch your business.
In two short months, you'll be ready to launch a successful practice. What's stopping you from investing in your dream?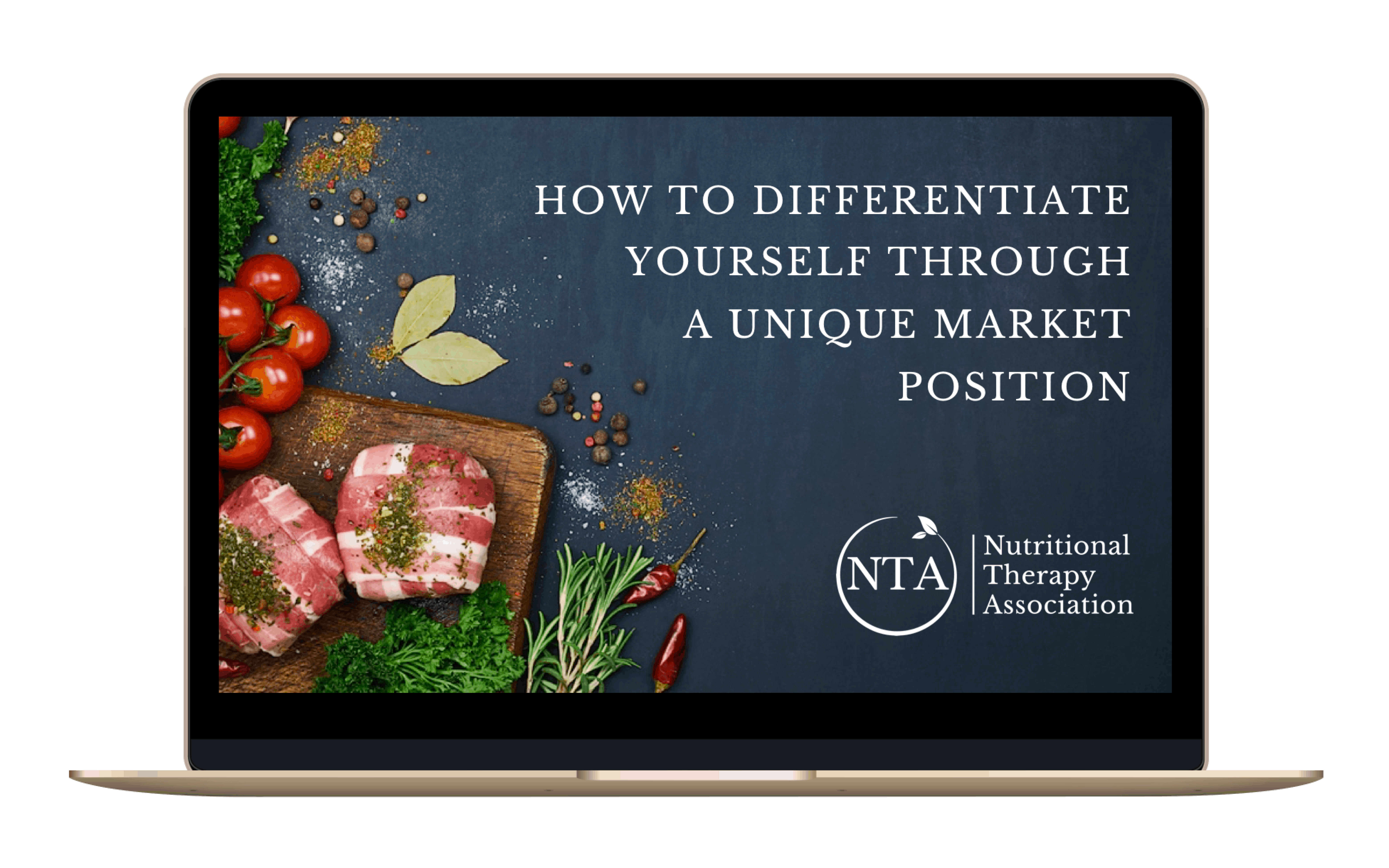 Meet Your Course Development Team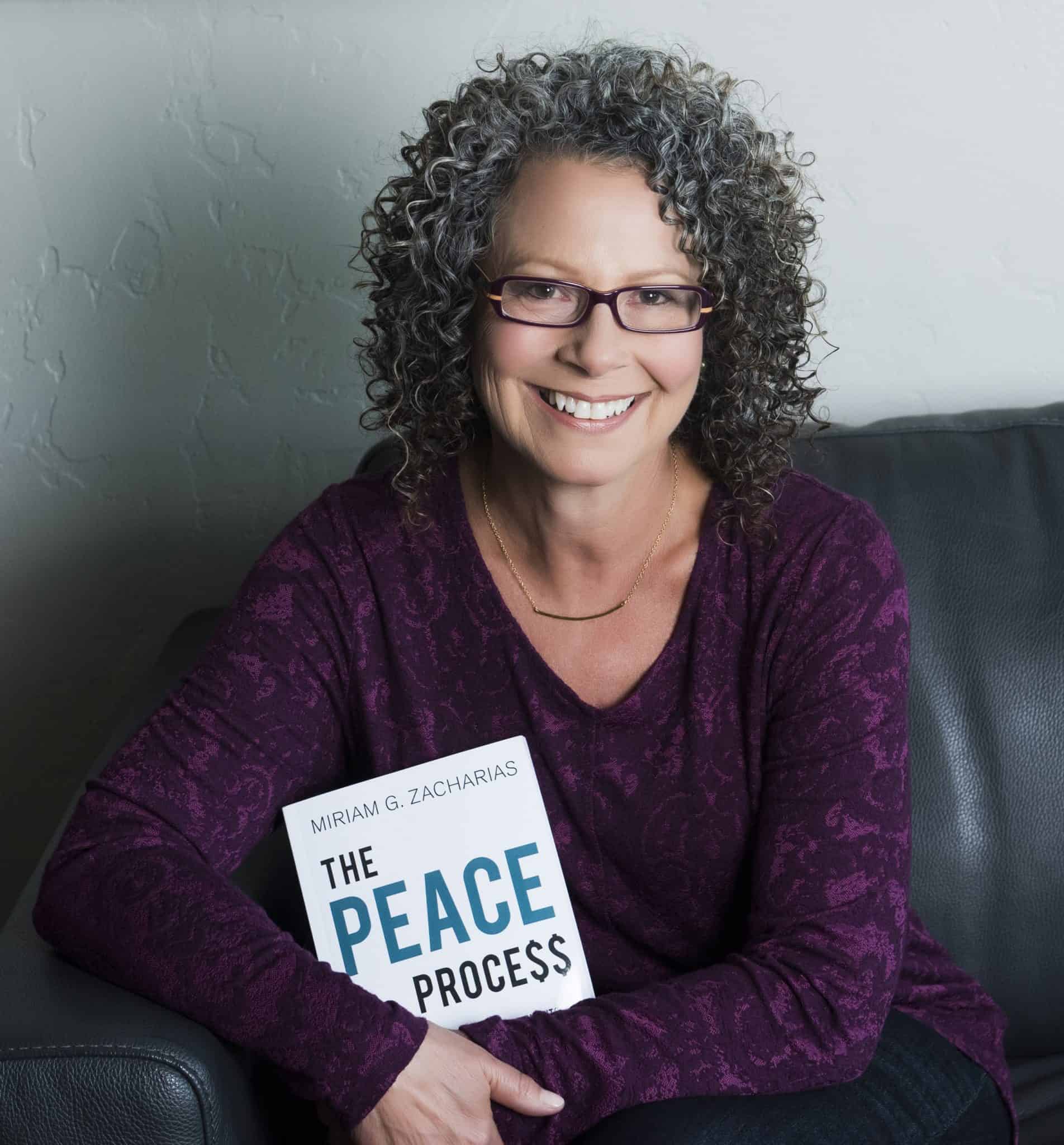 Miriam Zacharias, MS, NTP, BCHN®
Miriam is dedicated to helping natural health enterprises achieve unparalleled practice and personal success.
She is author of the highly-acclaimed marketing book, The PEACE Process, and teaches marketing, leadership, and other practice management topics at health industry conferences and schools throughout the country. Miriam also strategizes with wellness industry leaders to help them realize remarkable levels of performance and joy in their work.
Following two decades as a sales and marketing executive in the high-tech industry, Miriam obtained credentials in holistic nutrition, sports nutrition and executive coaching and ran a thriving nutrition practice in southern California. She holds an M.S. in Human Ecology from the Ohio State University, is a certified Nutritional Therapy Practitioner and is Board Certified in Holistic Nutrition.
Miriam has been an active board member of the National Association of Nutrition Professionals (nanp.org), the leading trade association for holistic nutrition professionals in the United States, for more than 8 years. She is honored to now serve its members as President." to read, "Miriam has been an active board member of the National Association of Nutrition Professionals (nanp.org), the leading trade association for holistic nutrition professionals in the United States, for more than 12 years, including the last 4 years as board president. 
Learn more about Miriam's work by visiting www.miriamzacharias.com.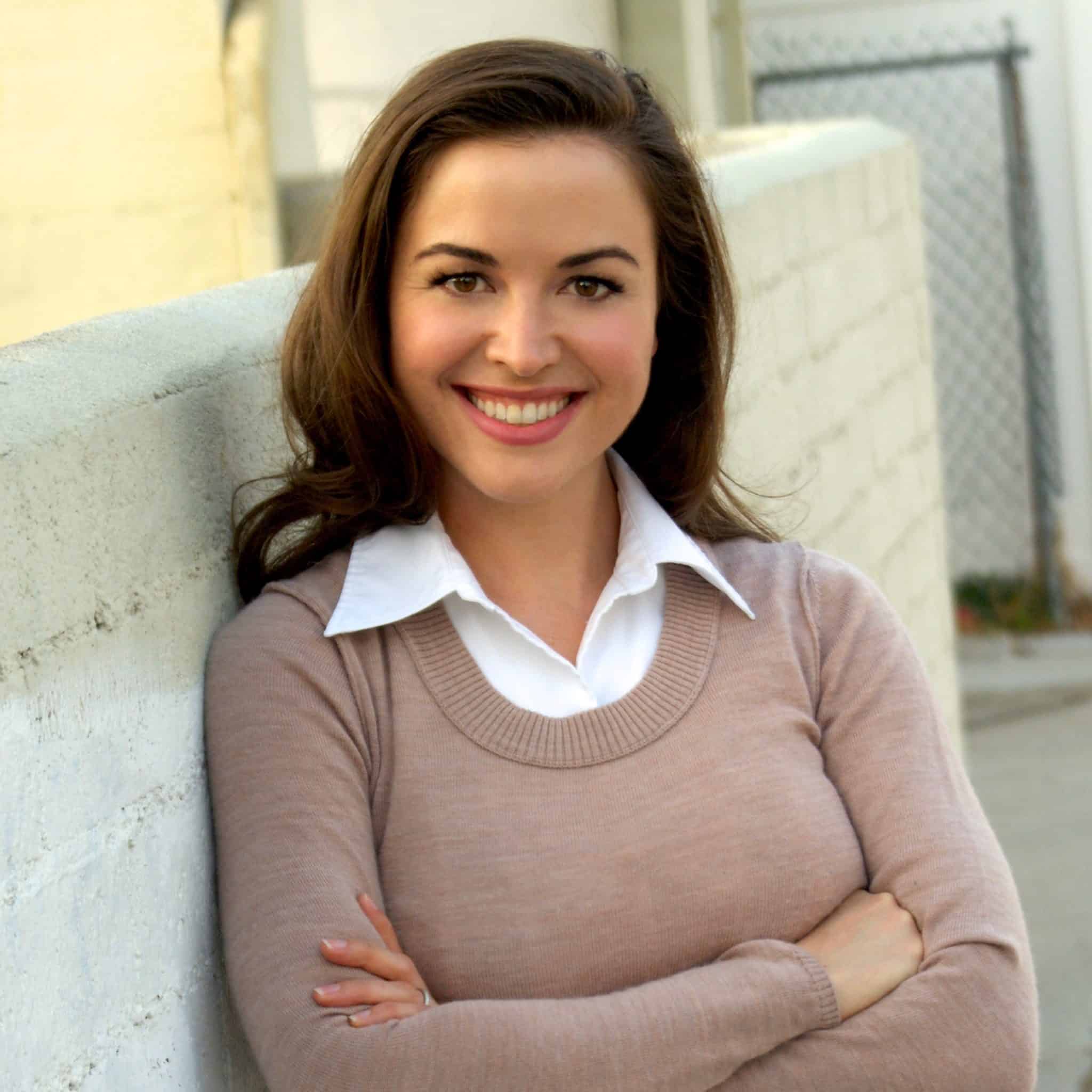 Jessica Pantermuehl, FNTP, CHHC
Jessica is a business and marketing educator for holistic health professionals. 
She is Adjunct Faculty for the Southwest College of Naturopathic Medicine (Marketing and Leadership) and the Founder and Director of the Holistic Entrepreneur Association, a membership organization that provides business tools and resources to nutrition-oriented health professionals in over 20 countries.
With six years of experience as a practitioner both in private practice and as the head of nutrition counseling for an integrative medical practice in Los Angeles, having supported health and wellness brands in the corporate space as a Digital Marketing Strategist and Brand Specialist, and having consulted for individual practitioners, Jessica understands the breadth and scope of the business challenges faced by health professionals today.
Learn more about Jessica's work by visiting holisticentrepreneurassociation.com
Meet Your Instruction Team
Meet Your Lead Instructor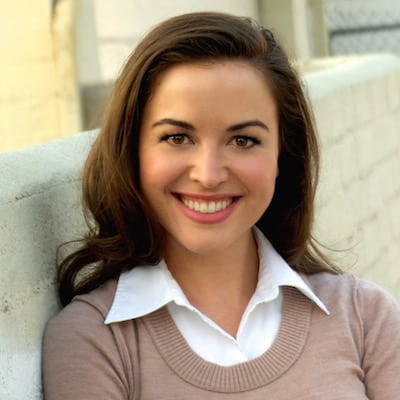 Jessica Pantermuehl, FNTP, CHHC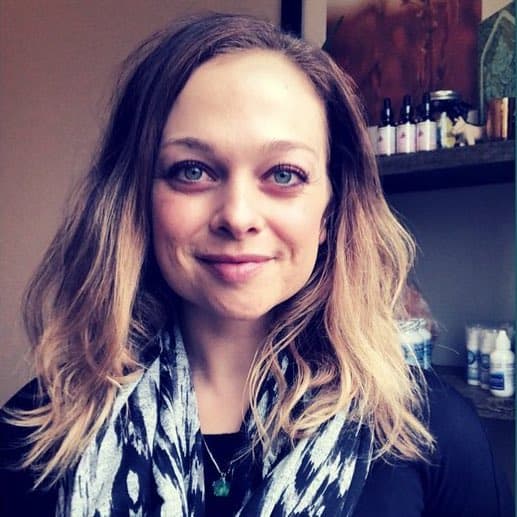 Jen Minnich – FNTP, MPA, RYT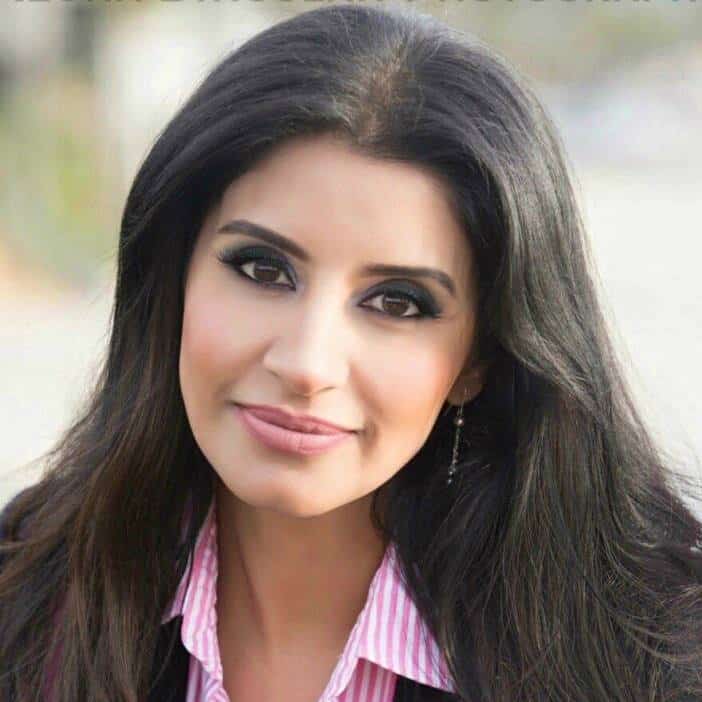 "My heartfelt thanks to you all…"
The NTA CDC Course is a brilliant way to help you get started with your business.
It has a practical framework that you build upon as you progress through each module. You map out the next steps at each level and the final exercise is a directional compass made up of steps for you to implement. 
The videos, the reading, the discussion groups, tasks and assignments all help you shape your business in your own unique way. 
The community support from other students and the mentors is priceless. You get invaluable feedback on your ideas and clarification that helps you create a tangible strategy to move forward and implement an action.
Getting clear and concise on your vision, your niche, your goals/strategies, pricing packages, branding, websites, media marketing, email marketing, working with allied practitioners, sales skills, opt-in offers, the next steps, where you bring all you have learned on the course and map out a plan for the future. 
Digging deep on the course gives you awesome results for clarity and direction in what to start or do in your business, giving you a concise roadmap of things you need to do next.
‪Miriam Zacharias and ‪Jessica Pantermuehl have created such a practical framework that can be used and reused again and again as you progress in your business. I was a fan girl before this course of both these ladies and highly recommend following them online as well. 
‪My mentor, Kariman Pierce, encouraged and challenged me to go for gold and align my business with my vision and niche time and time again.
My heartfelt thanks to you all for believing in us as we fledged out the hard stuff and created our career compass.
What you're going to learn:
Module 1: The Essential Link Between Your Story and Your Career
Connect to your purpose and define your vision statement so that you can become crystal clear on the kind of impact you'd like to create in this world.
Module 2: Using Goal Setting, Planning, and Productivity to Achieve Your Aims
Learn how to translate your vision into real-world goals, and discover how you can create a clear, step-by-step plan of action for accomplishing them. Also, find out how to overcome one of the primary roadblocks that sabotages the success of a new business owner.
Module 3: How to Differentiate Yourself through a Unique Market Position
Uncover ways to attract the clients you most love working with. The single most effective way to build awareness and success is through targeted audience focus, but many practitioners get lost in how to go about doing this. Sidestep the confusion by following the step-by-step method waiting for you in this module.
Module 4: Putting Systems to Work in Your Business
Avoid the notorious overwhelm that accompanies starting a practice by learning the seven systems you must have in place for business clarity and expansion. Learn how to structure programs and track clients, finances, supplements, programs, and more.
Module 5: Establish a Clear Brand to Convey Who You Are and Who You Serve
Learn how visual elements, such as colors and fonts, contribute toward your overall brand message, and discover how to decide on – and implement – the best visual elements for your business.
Module 6: Your Website: Your Digital First Impression
Isolate the key differences between a website that works for your business and one that works against it. In this module, you'll also learn how to navigate the world of web design so that you can have a website you love that fits within a budget of any size.
Module 7: Using In-Person Marketing to Grow Your Practice
Explore the world of in-person marketing opportunities, such as referrals, networking, and speaking engagements, and learn to identify which will work best for your unique skillset and business model. Learn how to provide value to your community so that you can establish yourself as a trusted practitioner in your area.
Module 8: Promoting Yourself Through Media Marketing
Understand the difference between push and pull marketing, and learn the step-by-step methods for creating marketing campaigns that will have clients knocking at your door. Explore the many opportunities in media marketing, from being featured in blogs and magazines, to navigating radio, TV, and print advertising.
Module 9: Authority Through Writing: Blogs, Books, E-Books, and Publishing
Explore the different types of content you can write to attract your audience, build your credibility, and fill your practice. In this module, you'll find out just how easy it can be to write powerful content, whether a book, a blog, or a simple how-to guide, and, if it aligns with your goals, the steps you can take to become a published author.
Module 10: Leveraging the Power of Digital Marketing
Uncover the powerful role that digital marketing can play in your business. Learn the unique advantages of digital platforms like social media, blogging, and email marketing, and discover timesaving tools that put them to work for you. Avoid overwhelm and confusion by understanding how to create step-by-step digital marketing strategies using the 3-part framework you'll learn in this module.
Module 11: Getting Gigs with Allied Practitioners and Partners
Learn the process for how to make yourself irresistible to an existing practitioner or practice you'd like to join. Get clarity on what you'll need to consider and what you absolutely must avoid prior to joining forces.
Module 12: Sales Skills: from Prospect to Client
Banish your fear of selling and learn the 4-step method for converting a prospect into a paying client. In this module, you'll have the opportunity not to just learn the theory of effective sales, but will be able to practice the proven 4-step method so that you can feel confident conducting sales conversations in your practice.
Module 13: Launching an Online Business
Discover the four-part strategy for building an online business to provide your practice with an additional stream of income. The world of online business can be daunting, but if you'd like to incorporate an online business in your career strategy, this module will provide you with the key steps necessary to build the foundations and launch.
Module 14: Putting It All Together and Next Steps
Complete your custom Career Compass, a powerful, yet simple roadmap for your career and your business, and identify your list of priorities to focus on so that you can take consistent action to move forward in accomplishing your career goals.
"… she converted into a paying client!!!"
If you are stuck in regard to the business side of things after becoming an NTP, this course is a must!!
‪I took this course 4 months after graduating as an NTP. It's still scary taking that leap to make my business a reality, but I am doing it, loaded with knowledge, tools, strategies and plans to keep me moving forward.
‪Miriam and Jess are AMAZING instructors who are supported by a wonderful group of mentors who are there to guide us (students) on our journeys.
‪I felt challenged every step of the way, but could dig deep through each business obstacle knowing we had an army of support from the entire instructor team and each other.
‪The more open and honest I was with myself and responding to the coursework, the more my WONDERFUL mentor could support me on my personal journey.
I also want to thank you for your support with a client.
I spoke with her yesterday and I am pleased to report that she converted into a paying client!!!  Yay!!
I was conscious of keeping my mouth shut and listened, listened, listened!!  She had plenty of tears and was quite 'Google' knowledgeable on gut health because her son struggled with anaphylaxis reactions to food. Interestingly she had never thought to relate the information she had learned so far to her own issues.
Thanks again for all your mentoring
Nat xo 
What makes the Career Development Course Different
8-Week, quick start program to get your business up and running fast
Online format with rich interaction to provide mentorship and accountability
Four interactive video calls with lead instructor to expand on course concepts answer your burning questions that arise
Engaging video format plus written assignments with personalized feedback and resources that accommodate many different learning styles
Approximately four hours per week of learning with a primary focus on translating your time investment into tangible, real-world progress in your business
Integrated Career Compass to serve as your business roadmap
Tailored specifically for the kind of nutrition career you'd like to create - not a cookie cutter template
Facilitated by hand-selected business mentors that operate successful businesses
Based on the PEACE Process, the definitive marketing resource designed for Nutritional Therapy Practitioners
"I was located online by a naturopathic doctor…"
I have some exciting things happening in my business right now!
Because of the niche-focused messaging I infused into my website after taking the CDC course, I was located online by a naturopathic doctor who expressed interest in working with me (as we shared the same niche). We are now partnering on a tech start-up to create personalized recommendations to couples planning to conceive so they can optimize their health prior to pregnancy and have the healthiest baby possible. We launch the pilot of our site within the next few days 😀
This opportunity would likely never have come up for me if it weren't for the CDC, so I remain an enthusiastic proponent of the course! Thank you so much for creating this content and making it so easy to work through and implement.
Your Investment
Imagine the tremendous advantage you would have in launching your business with the tools, clarity, and insights you'll gain in the Career Development Course.
Think of the time, money, and frustration you'll save yourself by making informed decisions early on, rather than spending years learning by trial and error.
Picture the peace of mind you'll have, knowing that the steps you are taking to move your business forward are those you've mapped out with the guidance of expert mentors who know what it takes to succeed in this field.
Now, think about what it's worth to be able to sidestep the feelings of overwhelm, confusion, lack of clarity, uncertainty in direction, and the often needless expenditure of time and money thrown at trying to figure it all out on your own… traps that so many new business owners fall into.
The benefits are priceless. The value is unmistakable. And the incredibly reasonable course enrollment fee is our way of showing you, our students and alumni, how much we care about your success.
"… really helps create a road map for moving forward…"
I took the course 16 months after becoming an NTP and I loved it! The information provided is clear and concise and really helps create a road map and framework for moving forward into business. I think the multi-tiered teaching style with instructors and mentors is brilliant… I would recommend the course for sure.
The Career Development Course gives you access to:
Over five hours of cutting edge video business lessons created exclusively for nutrition professionals ($1500 value)
4 interactive, 60-minute video sessions with lead instructor ($1200 value)
Small group cohorts facilitated by highly skilled, successful mentors ($1800 value)
Access to laser coaching sessions ($1600 value)
Done-for-you templates, spreadsheets, marketing, and planning materials ($900 value)

30 pre-approved 

N

ANP Category I CEUs

 

8 weeks of personal guidance to help you create a custom Career Compass, the roadmap to build a successful practice (priceless)
At $2,000, the Career Development Course would be an incredible value, and this is what we initially considered charging. But, we're not pricing the tuition at $2,000, because we want to make it extremely easy for you to succeed.
That's why we're offering it for the extremely reasonable price of just $699.
And for our incoming students, when you bundle the Career Development Course with your registration for the NTP program, you'll have a one-time-only opportunity to secure the course for just $599. 
Bundling the Career Development Course with your NTP registration secures your seat in the business course cohort that works best for your schedule, saves you $100, and sets the stage for your future success. 
Take advantage of our lowest price by bundling the course with your NTP program. Register here.  
Upcoming Class Schedule &
Registration Dates
August 2020 START CLASS
Registration Window: July 5, 2019 – July 29, 2020
Course Start Date: August 3, 2020
Course Concludes: September 27, 2020
Not ready to register but want to receive free regular tips and strategies to build your business? Click below for ongoing, actionable business and marketing gems from Mir and Jess.
Frequently Asked Questions
What advantage does this course have over the other online career development courses for holistic health professionals?  
This course has been created exclusively for holistic health professionals such as nutritional therapy practitioners, health coaches, fitness trainers, or yoga instructors, and is delivered and facilitated by instructors with real-world experience in running practices and businesses. It is highly customized for your needs based on your unique training. 
In addition, the level of personal attention, mentorship, and support offered in this course far exceeds what you will find in most business courses available, at a fraction of the price. 
Do I have to take the course on a schedule within the 8 weeks? When are the coaching calls and what happens if I have scheduling conflicts? 
All calls will be recorded and you'll have access to the course materials for one week after the course completes.
We already had a business basics module in our NTP program. How is this different?
In the business basics module inside the NTP program, we present the key basics of what should be considered when starting a business. While it provides a great business overview, the core focus of the NTP course is on foundational nutrition knowledge, not a deep dive into the business side of being a practitioner.
The Career Development Course distills the most important business lessons and experience from practitioners who have been in practice for years, significantly reducing the learning curve of launching and expanding your business.
Is there an ideal time to take this course? What if I haven't started my business yet? What if I've already been practicing for a while?
Regardless of where you are in your business journey, the Career Development Course will help you grow, expand, and move to the next level.  You can use this information to sign up your first paying clients while you're still enrolled in the course as easily as you can use it to multiply your existing client base and create a waiting list for your services.
You mentioned that we'd be divided into small learning cohorts. What are these and how do they work? 
These small groups meet together regularly and tackle challenges together. Your small group will have no more than forty people, and hand-selected mentors that have real-world, proven business success will facilitate your group. These groups afford you the opportunity to learn from some of the best alumni and work together in a more intimate environment to build on each other's thinking.
How is the course delivered?
The course is delivered through our Brightspace learning platform, which is accessible from a desktop browser or mobile device. We will provide you with all of the information you need to set up your account once you enroll.
Is there a payment plan available for this course?
Not at this time. Currently, we only offer payment plans for our NTP courses, but are thinking of ways to provide this in the future!
What if I need support between Q & A calls?
The mentors and lead instructor will be available for you in the discussion forums and will be facilitating regular dialogue and providing feedback on your work. Your lead instructor will also be available during scheduled office hours for laser coaching.
When will the Career Development Course be offered again?
We will be offering the course throughout the year. Please check back here to view the above "Upcoming Class Schedule & Registration Dates" for specific dates.
If I try the course out and don't like it, can I get a refund? 
This course is so valuable that once you start, you should finish it. Since the course is priced at a significant discount, once the course has been started there is no refund.
How much time will I need to set aside to be successful with this course?
You should expect to devote approximately four hours per week to the video content, reading, and assignment work. There will be daily, facilitated discussion groups as well. The more you put into the course, the more you will get out of it!
How can I tell if I'm doing well in the course? Is it graded?
The course is not graded but you will get regular feedback on the assignments from your mentor as well as some feedback from the lead instructor.
What will I receive when I complete this course? 
Upon successful completion of the Career Development Course, you will be awarded a certificate of completion. The NANP has approved the Career Development Course for 30 Category 1 CEUs, and your certificate of completion serves as appropriate documentation. 
Please note: at this time, CEUs are not being reviewed by NTA as set forth by the new interim membership plan. For the most up to date information on NTA membership and CEUs, visit our membership page HERE.
Are there required materials or technology I need to use for taking this course?
The course is delivered through our Brightspace learning platform, which is accessible from a desktop browser or mobile device. We will provide you with all of the information you need to set up your account once you enroll. You will also need a copy of The PEACE Process, by Miriam G. Zacharias, available here.
What if I still have questions?
You are welcome to send an email to nta@nutritionaltherapy.com and someone will get back to you soon.
Ok, I'm ready to get started! How do I sign up? 
Wonderful! We are so looking forward to having you in the course. Click the button below to get started.