Legislative Action Alert – North Carolina, May 10th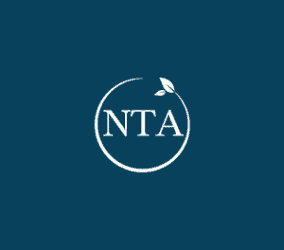 LEGISLATIVE ACTION ALERT
UPDATE:  Despite a joint effort between the dietitians, nutritionists, and the holistic community, to pass legislation that would dramatically improve the practice of nutrition in North Carolina, the state Senate declined to bring the bill up for a vote before the legislature recessed for the summer. The Assembly had previously passed this bill unanimously, but there was little interest in working on further licensure legislation this session. We will continue to push for a clear exemption to the practice of nutrition so that everyone may practice openly.  
NORTH CAROLINA GRADS (And those who wish to practice Nutritional Therapy in NC), North Carolina has scheduled a hearing on legislation that would give our practitioners the right to practice freely, with little restriction, including the right to telepractice! We need your help and participation to make this change in the laws. Please send out the attached updated alert to everyone you know in North Carolina as soon as possible. There are two letters that can be sent to your representative, one for practitioners, and another for supporters. We suggest sending both and sharing with your family and friends so they can be forwarded. The hearing is scheduled for 
May 10th
 and the details are in the memo. The dietitians and nutritionists arein agreement on this and we are presenting a unified front.
HEARING/VOTE:
DAY & DATE: Wednesday, May 10, 2017 TIME: 11:00 AM LOCATION: 643 LOB (300 N. Salisbury Street, Raleigh, NC)
Download Action Alert
EXCERPT FROM LINKED DOCUMENT: (EMPHASIS ADDED.)
"HB 357 is a major update to the North Carolina dietetics and nutrition law, which would allow for the licensure of nutritionists, and an 
exemption for the unlicensed practice of nutrition,
including telepractice
. Specifically, this legislation would allow anyone to provide nutrition information, guidance, encouragement, individualized nutrition recommendations, or weight control services, in person or telepracticing, so long as it does not constitute medical nutrition therapy, which is defined as "nutrition care services for the purpose of managing or treating a medical condition." This represents the best chance holistic nutrition has ever had to practice openly in North Carolina.
Recommendations
We should support this legislation, but also politely ask that the exemption be expanded slightly to include "assessment". This would provide practitioners with a little more coverage. There is a hearing scheduled for May 10th. Everyone who is able should go, attend, talk to every legislator they can, and voice their support for this bill."