Korean Paleo Cookbook review by Rosemary Fotheringham, NTP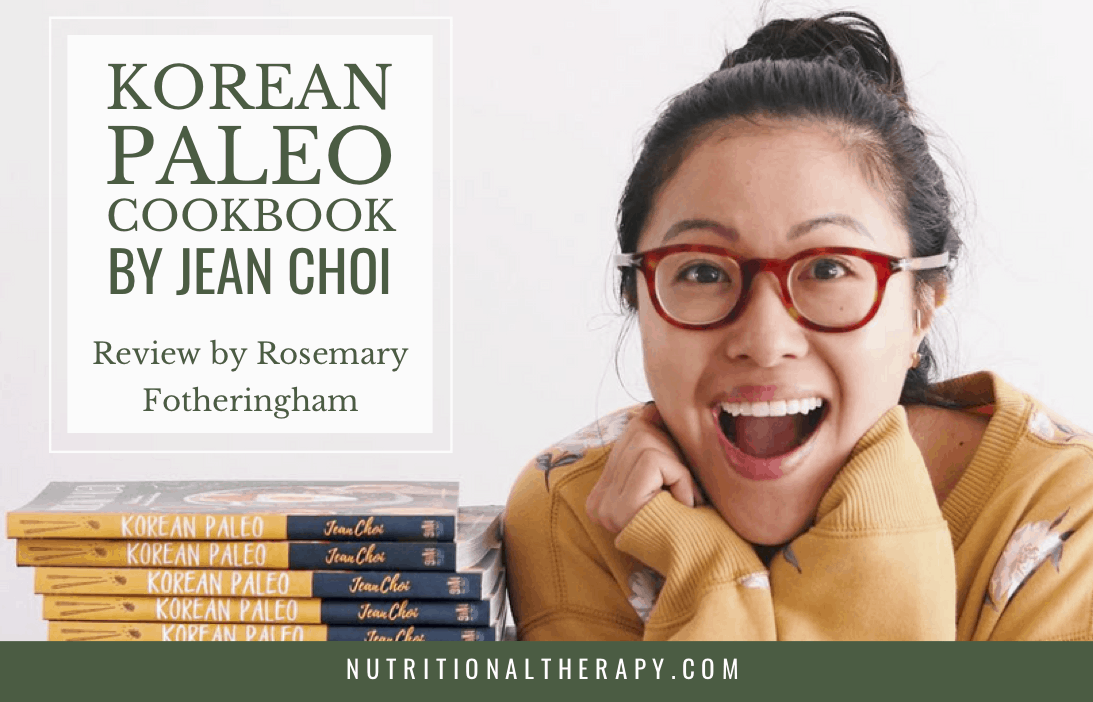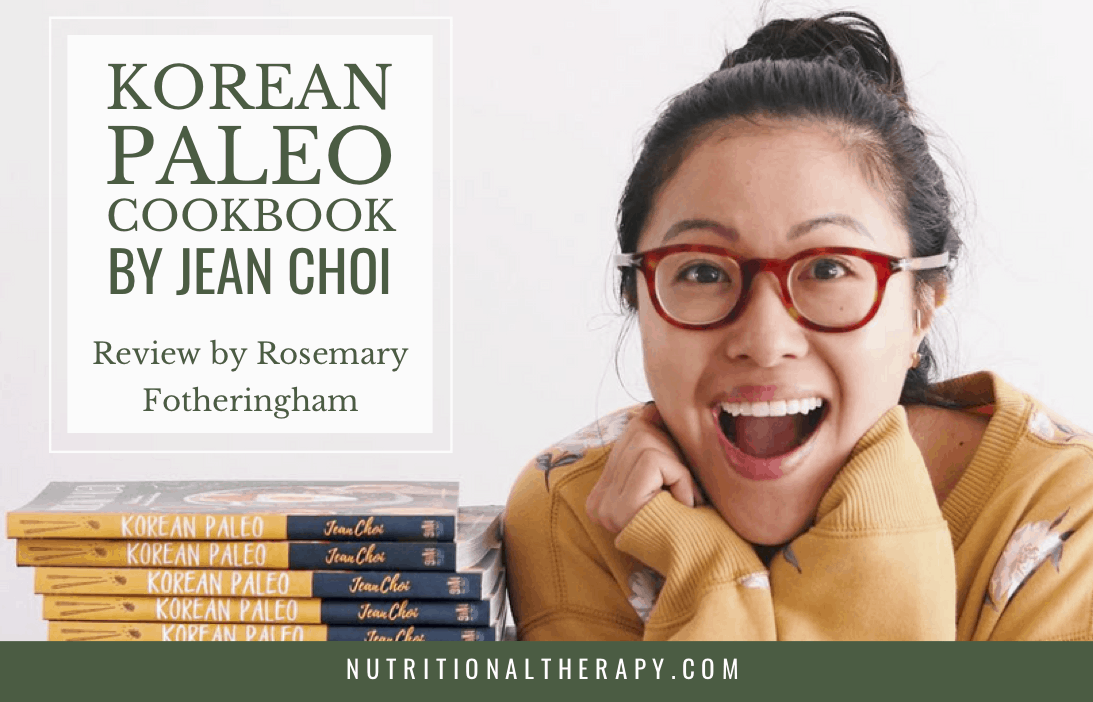 The NTA is a participant in the Amazon Services LLC Associates Program, an affiliate advertising program designed to provide a means for sites to earn advertising fees by promoting and linking to Amazon. Some links may be considered affiliate links, this means that that the NTA may receive a small commission that is utilize in providing free resources to our community. Any product or resource that is promoted is trusted and approved by the NTA.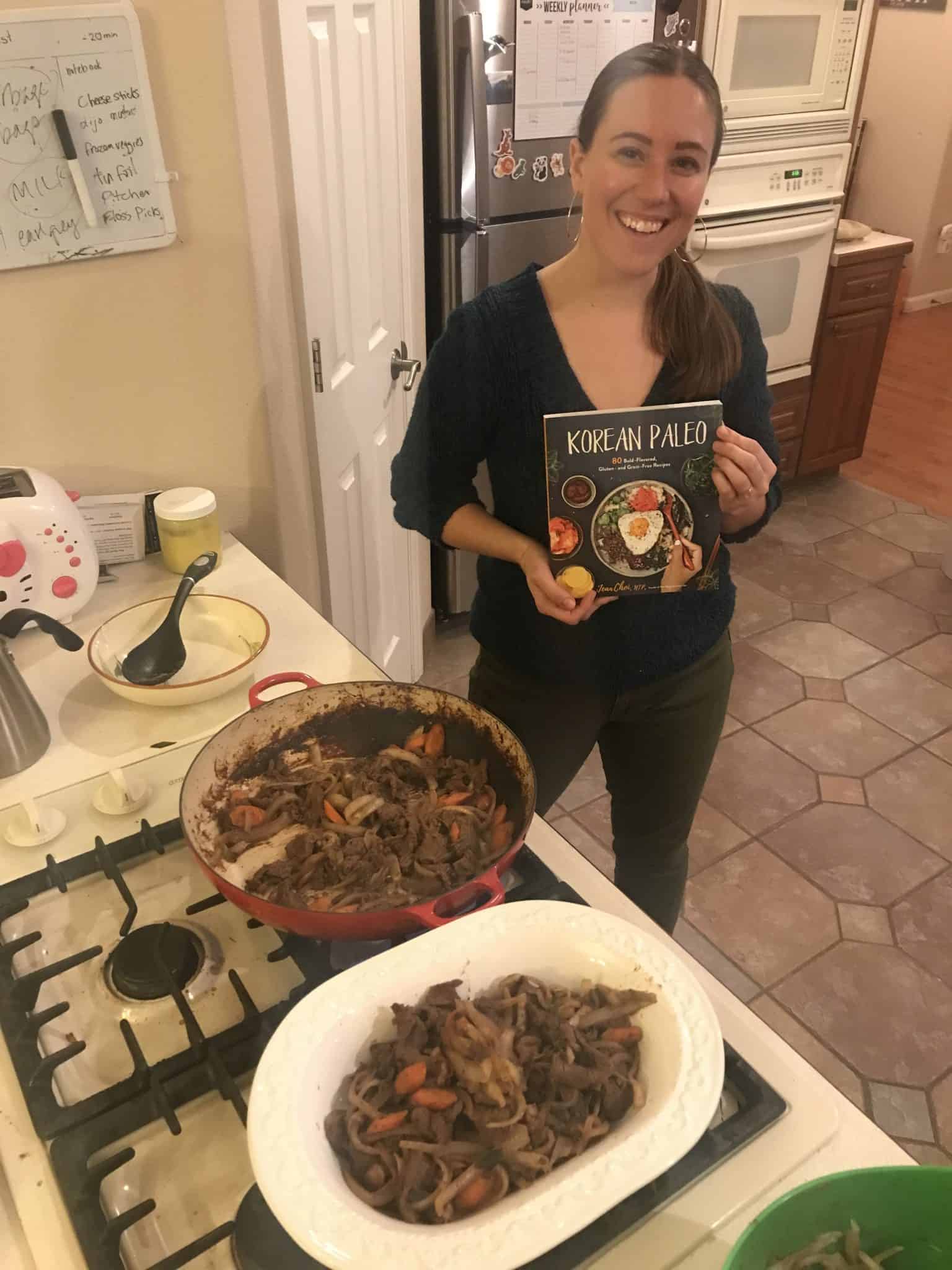 A review by Alumni and Community Manager, Rosemary Fotheringham, NTP
"Buh-ga-ga!" cried my friend's two-year-old daughter with excitement as we sat down to dinner. On the table was a dish full of steaming, fragrant bulgogi — a beloved staple in my friend's house. For me, it was the first time I had made Korean bulgogi – and even the first time I had tried it!
I had just received a copy of Jean Choi's new cookbook, Korean Paleo: 80 Bold-Flavored, Gluten- and Grain-Free Recipes. Jean is a Nutritional Therapy Practitioner and the blogger behind WhatGreatGrandmaAte.com. As I flipped through the recipes, I knew right away I wanted to make the bulgogi, a Korean barbecue beef. It's a simple and yet incredibly delicious dinner, with easy ingredients you can get at any store. You can never go wrong with that fragrant garlic, green onion, and ginger trio!
Let me tell you, this book is absolutely gorgeous, and the recipes are unlike anything I've seen in any other paleo cookbook (and I have seen—ahem, and bought—them all). Amazingly, Jean has managed to make a cookbook of Korean food without gluten, grains, or soy — so you can try some of your Korean favorites and dip your toes into some new recipes, without any adverse reactions!
Every recipe looks mouthwateringly good. I've had more than one friend flip through Korean Paleo and immediately open up Amazon and order themselves a copy—including the aforementioned friend for whom my husband and I cooked our bulgogi dinner.
Korean Paleo contains 80 recipes: most are traditional and authentic in flavor, and some are modernized, fusion, or healthified versions of popular Korean fast foods. You'll find recipes that are crowd favorites like Bibimbap, Bulgogi, and Kimchi, as well as Korean barbecue items. You will also find dishes that you may have never heard before, but Jean encourages you to try them all because there's only a small portion of the Korean cuisine that's been popularized internationally.
There are nine chapters in the book:
* Cooking with Bap (Rice Dishes): with rice, or cauliflower rice.
* BBQs and So Much More (Protein Dishes): more than just Korean barbecue!
* Piping Hot Soups and Stews: served family style, so everyone can share.
* Gooksoo Time! (Noodles): made with grain-free noodles and spiralized vegetables.
* Not-Your-Typical Pancakes: crispy and delicious savory pancakes with various vegetable and/or protein fillings.
* More Banchan Please? (Side Dishes): including the mini dishes you can get at Korean restaurants.
* Best of Both Worlds (Fusion): favorite familiar foods infused with bold and delicious Korean flavors.
* Something Sweet to Balance Out the Spicy: some of the best-known desserts in Korea that are unique and fun.
* Korean Kitchen Must-Haves: kitchen staples for Korean food. (Jean recommends you make sauces ahead of time because they are used in many of the recipes!)
And, there are plenty of options for different dietary considerations, whether it's egg-free, nightshade-free, nut-free, Whole30, AIP (omitting sesame seeds and black pepper, and replacing sesame oil), or keto.
Luckily, Jean was kind enough to allow me to share the bulgogi recipe with all of you!
Bulgogi (BBQ Beef)
Probably one of the most popular barbecue meats, bulgogi is a traditional Korean dish known for its addictive sweet and salty combo. The trick is to slice the meat paper thin so it can soak up as much of the delicious marinade as possible. You can probably find these meats pre-sliced at a local Korean grocery store, but if not, you can easily do this at home with the simple trick of freezing the meat slightly first.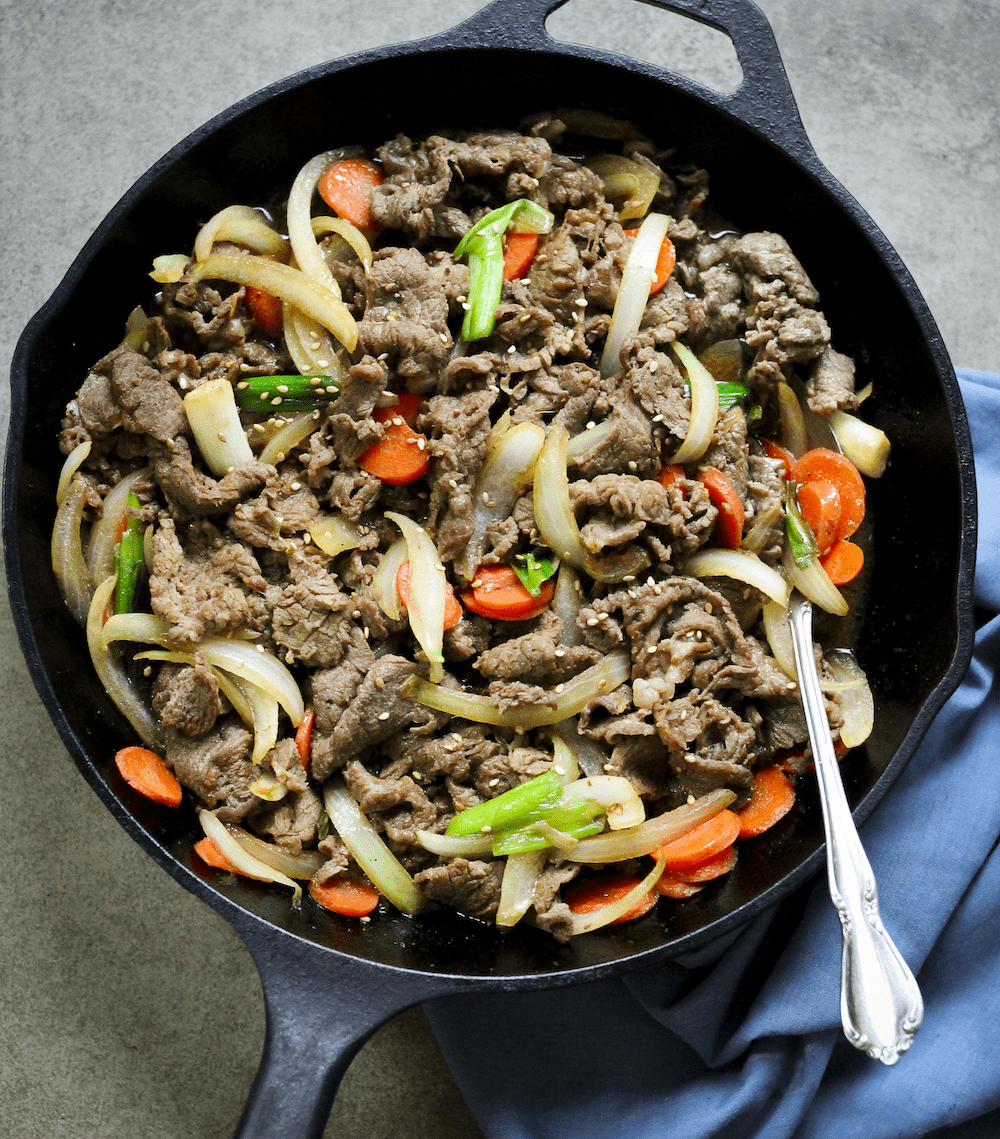 Bulgogi Recipe
Serves: 3-4
Ingredients:
1 lb (454 g) beef sirloin (or any other tender cuts that are well marbled)
MARINADE:
6 tablespoons (90 ml) coconut aminos
1/2 medium pear (preferably Korean pear), cut into chunks
2 teaspoons (10 ml) sesame oil
1″ (2.5-cm) piece fresh ginger
3 cloves garlic, peeled
2 tablespoons (30 ml) apple cider vinegar
1/4 teaspoon ground black pepper
1 medium onion, sliced
2 green onions, sliced in 1″ (2.5-cm) pieces
1 carrot, sliced
1 tablespoon (15 ml) cooking oil
1 tablespoon (8 g) toasted sesame seeds, for serving
Green or red leaf lettuce and Umma's Ssamjang (Dipping Sauce) (page 178), optional
Instructions:
1. Place the beef in the freezer for 30 minutes, then take it out and slice it thinly, about 1/16 to 1/8 inch (1 to 3 mm) thick.
2. Place the coconut aminos, pear, sesame oil, ginger, garlic, apple cider vinegar and black pepper in a high-powered blender. Blend well until liquified.
3. Combine the sliced beef and the marinade in a large bowl. Toss and massage together with your hand until all the beef slices are covered in the marinade. Cover and marinate in the refrigerator for 1 hour to overnight.
4. When you are ready to cook the beef, remove it from the marinade, shaking off the excess drippings. Slice the onion, green onions and carrot, and combine the vegetables with the meat.
5. Heat the cooking oil over high heat in a large skillet. Working in batches so you don't overcrowd the pan, add the beef and vegetables and stir-fry together until the meat is browned and cooked through, about 5 to 7 minutes.
6. Sprinkle with toasted sesame seeds before serving. You can eat Bulgogi on its own or in a lettuce wrap served with Umma's Ssamjang (Dipping Sauce).
After making the recipe, here are my tips:
* Freeze the meat first. Don't be intimidated about the beef sirloin if you haven't worked with it before (I hadn't). Definitely let the meat freeze for about 30 minutes or so beforehand, as Jean recommends, to make it easier to slice paper-thin. If you have a meat slicer, this is the perfect time to use it. But, it's definitely not necessary. You can achieve the same result with the semi-frozen meat and a sharp knife.
* Korean pear = Asian pear. I was ignorant of this fact until I Googled it after spending about 10 minutes wandering around the produce section of the grocery store. Ha!
* Double (or triple) the recipe. It's so good that you'll likely want a generous helping, and it reheats beautifully for leftovers the next day. Somehow, it's even tastier the next day.
* On a budget? Try making it with ground beef! Even if it's not exactly the same, all the flavors and nutrients are still there.
* Switch up the sides according to your preference. Jean says you can eat this on your own, or on lettuce boats. We served rice on the side, and you could do cauliflower rice, too! Go with whatever fits your activity level and goals! #teamwhiterice for life.
As for me, this bulgogi recipe is definitely going into my regular rotation. I got ingredients just this weekend to make it again! Korean Paleo will be an excellent addition to your cookbook collection.
Get Korean Paleo on Amazon or for Kindle.
---
About Jean Choi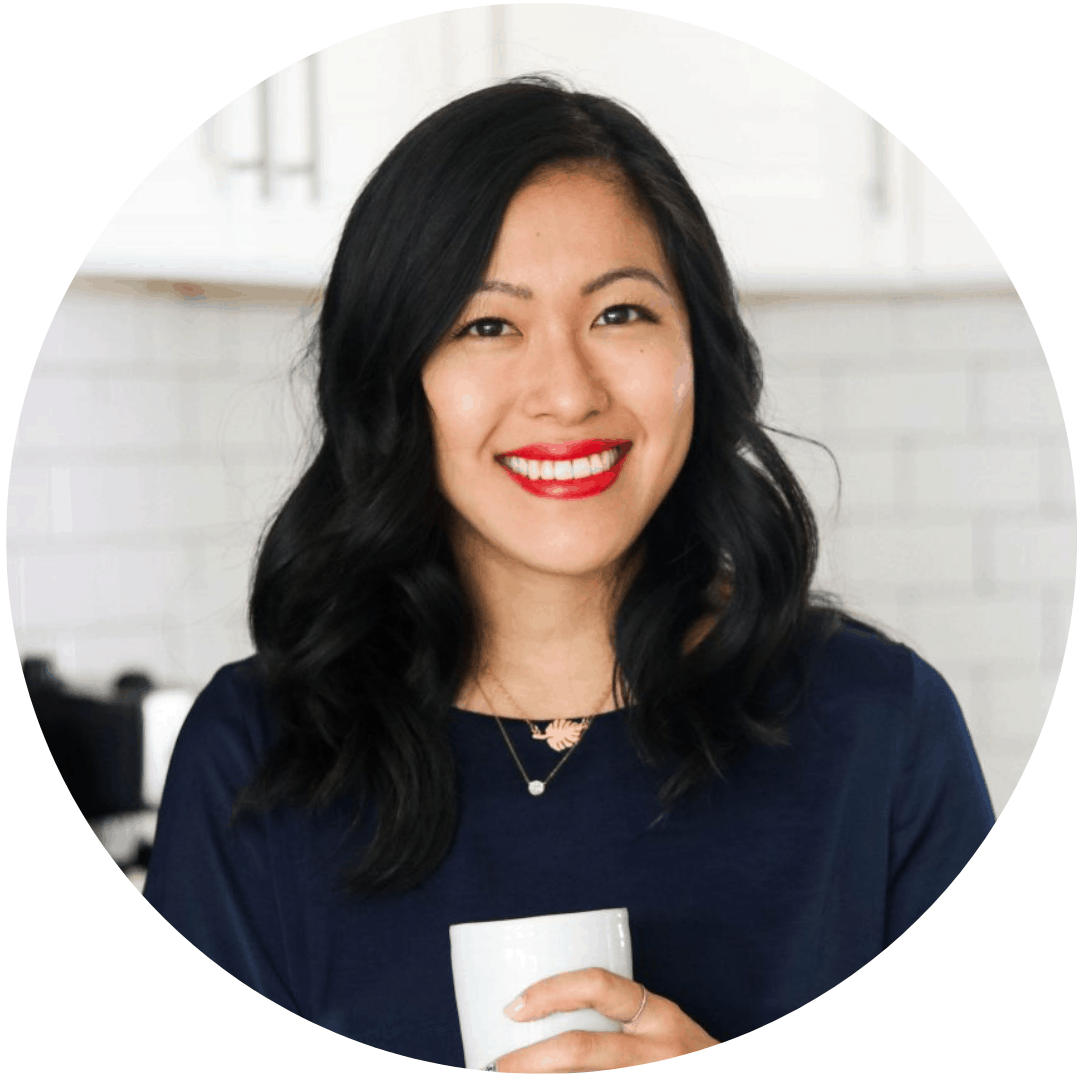 Jean Choi is a Nutritional Therapy Practitioner and creator of delicious things. She has struggled through digestive issues like food sensitivities, candida overgrowth, hypothyroidism, adrenal fatigue, and losing her period. She's been on recovery from all those things through diet and lifestyle changes and loves to share her journey often.
This is why you'll only find minimally processed, REAL ingredients in all her recipes, some that are stupid easy and simple but dang delicious. All of them are gluten free and paleo. She truly believes that healthy eating should be approachable AND flavorful, and she hopes her recipes are a reflection of that and inspire everyone to get in the kitchen! 
Want to learn more about our paradigm? 
Take our free 7-day course, Nutritional Therapy 101. In 7 days, you will learn:
+ How to eat a properly prepared, nutrient-dense, whole foods diet.
+ Why you are not just what you eat, but what you actually absorb.
+ How to balance blood sugar and increase energy.
+ Why you need healthy fats and cholesterol in your diet.
+ The critical roles of minerals and how to get more in your diet.
+ Why water is the most important nutrient and how to best hydrate.
+ The NTA Manifesto & how to learn more about Nutritional Therapy.
Sign up today!