Interview with Abigail Hopkins, Founder of That Clean Life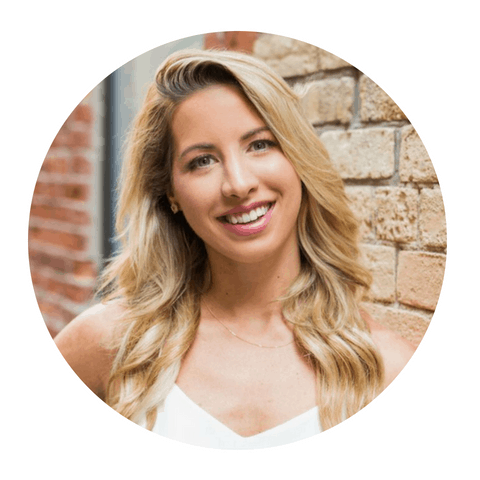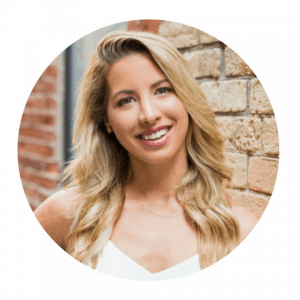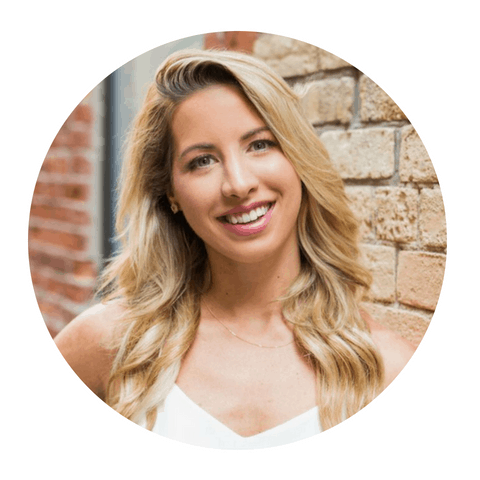 Abigail Hopkins is the co-founder of
That Clean Life
, an online meal planning service that makes eating healthy simple and fun again. She is also an expert in group nutrition programs and is here to share tips with us on how to run a successful group program. Since launching in 2015, Abigail and her team have helped tens of thousands of people from all over the world feel awesome about the food they are putting in their bodies.
That Clean Life
empowers individuals seeking meal planning help and wellness professionals who are building meal plans for their clients and communities.
Can you share a little more on why you created your meal planning platform, That Clean Life?
It all started when I was working full-time as a Registered Nurse. I hit rock bottom with my own health and needed to find a way to fuel my body with real food in a way that was enjoyable and sustainable. I discovered that when I took the time to plan my meals every week, I felt better both mentally and physically. But the process of meal planning was extremely time consuming. First I'd have to find the recipes, then I'd have to manipulate them to create the right number of servings, make the grocery list, grocery shop and prep. I knew there had to be a better way! My husband is a software engineer, so together we took the concept of meal planning, and created a platform that would automate the process, and make it much more simple and fun. Add delicious, whole-food recipes to your meal plan, and based on what you schedule, your grocery list is automatically generated! We originally built That Clean Life for individual and personal use, but as we grew, we had more and more wellness professionals coming to us wanting to use the platform to create nutrition programs for their clients. We learned that creating customized meal plans for each client was so time consuming, that most wellness professionals weren't able to offer it. It was a huge problem, and it was creating this massive gap where clients weren't able to act on the nutrition advice their practitioners were giving them because they didn't have the right supporting resources, or a plan to guide them. As a result, client's weren't achieving their goals, and nutritionists were becoming extremely frustrated. Again, we knew there was a better way. This is when we launched That Clean Life for Business, which allows nutritionists to create effective, custom-branded nutrition programs in minutes. And today, we are helping thousands of wellness professionals make this world a healthier and happier place through the power of nutrition.
We'd love to hear about the six-step framework you recommend practitioners use for running a group program, and how practitioners can use That Clean Life as part of this framework to make their lives easier.
Coaching clients one-on-one can be very rewarding, but it is also a lot of work, and you will eventually hit a ceiling if you're trading time for money. This is where group programs come in. Taking on multiple clients at once allows you to help more people, increase your impact, and boost your income without draining your energy. One of the most difficult parts of running a group program is actually creating the materials for it. That is where That Clean Life comes in. Our members can easily generate weekly meal plans with grocery lists and recipes that can guide their participants through the program. Whether you are wanting to run a group program online or in-person, there are six simple steps you can follow to lead you to success.
Outline the details.
Build your email list.
Create the program.
Market the program.
Run the program.
Get feedback, upset and repeat!
Let's go into each step in some more detail.
Step #1: Outline the Details
Before you launch your first group program, it's important to invest some time into outlining the details. This will help you get clarity, and make the rest of the process much easier. So before you jump in, here are a few questions you need to answer:
Who is your ideal participant, and what problem will this program solve for them?
What will you call the program?
How long will the program run for?
How much will it cost to participate?
Step #2: Start Building Your Email List
Having an email list is the most effective way to market your program and get signups. So before you go any further, start building your list! You can do this by creating a simple lead magnet, which is something people can download in exchange for their email address. Ensure your lead magnet relates to your program. For example, if you are running a 30-day weight loss challenge, your lead magnet might be "5 Weight Loss Breakfast Recipes That Take 10 Minutes or Less". You can use That Clean Life for Business to create a simple recipe book that you can use as a lead magnet or even a sample meal plan.
Step #3: Create the Program
Now that you have outlined the details of your program, and you have started to build your email list, it is time to create a program that will change your participant's lives! Choose the topics you want to cover and create the supporting materials. Use That Clean Life to create the meal plans, grocery lists, recipes, and prep guides so you don't have to spend hours on it. You will also want to choose how the content will be delivered (ie: in-person at weekly meetings, an online platform like teachable, through DropBox or Gumroad, email, etc). You may also want to set up a private Facebook group for participants, and plan weekly calls or check-ins.
Step #4: Market Your Program
You will need to invest just as much time into marketing your program, as you do creating it. Here are some easy ways to promote your group program:
Send out a series of emails to promote your program.
Write blog posts related to your program.
Share the details of your program on social media (ie: Instagram, Facebook, Twitter, LinkedIn).
Give a free talk in-person where your ideal clients hang out.
Host an online webinar or Facebook Live related to your group program topic.
Promote your lead magnet to keep growing your list!
Step #5: Run the Program
Support your participants as they work through the program, and keep them engaged. Be accessible, whether that is through email, phone or in a Facebook group. Offer as much value as you can, and ensure an amazing experience, so that your participants will turn into raving fans.
Step #6: Get Feedback, Upsell & Repeat
At the end of your program, ask for feedback and collect client stories. This feedback will help you improve your next program, and testimonials will help you market it in the future. Also, at the end of the program, participants may want to keep working with you, so be sure to take the opportunity to educate them on your other services and programs. Make improvements on your program, and prepare to run it again!
We love that you started with that planning and development phase of outlining the details. Are there any common mistakes you see here that you'd suggest a practitioner look out for?
The biggest mistake is creating a group program around a topic that no one cares about, or that won't actually help anyone. So be sure that your group program is really and truly solving a problem of your ideal customer, and that you can clearly articulate this problem and how your program will help. The more specific you can be, the better! Being able to speak to the problem your program solves will make marketing your program and getting signups much easier! I recommend spending some time validating your idea by talking to your ideal clients and asking them about their challenges related to nutrition. Then create a group program that solves these challenges.
Do you have any favorite resources you'd recommend for practitioners looking to develop a group nutrition program?
I'm extremely biased, but I always recommend using That Clean Life to create your lead magnet and program materials, such as recipes books, meal plans, grocery lists and prep guides. This will save you hours of time and money, as you can create the resources in minutes, and you don't need to invest in a graphic designer, photographer, recipe developer, etc. to help. Technology can be extremely overwhelming, and figuring it out often prevents nutritionists from actually launching their group program. So I recommend keeping it very simple to start out. Create a free mailing list using Mailchimp, create a free Facebook group to foster community and go from there. As you get better at group programs, you may want to automate it using a practice management software, but in the beginning – keep it simple!
One of the steps you mentioned, and one that often gets overlooked when developing a group program, is creating an email list. Can you explain why this is so important to the success of your program?
If you don't have anyone to market your program to, it will be extremely hard to attract participants. Yes, you can market your program on social media, but the algorithms can make it hard for your promotion to be seen without paid advertising. Email on the other hand, allows you to send a message directly to your ideal clients whenever you want. I've been in this business for years, and email is always the best source of conversions. Your email list is a great way to stay in touch, nurture relationships and provide value.
If you could give one piece of advice that practitioners could implement today for creating a successful group program, what would that be?
Just get started. A lot of practitioners think about creating a group program, but they get overwhelmed by the details and then fail to make it happen. Keep it simple in the beginning, and don't overcomplicate it. Follow the 6-step process I outlined above to keep yourself organized and on-track. Set a date, announce the program and figure out the rest as you go! Just do it.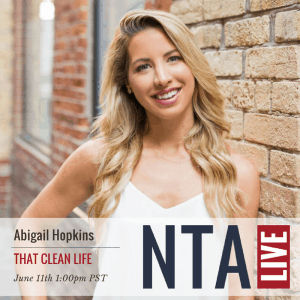 Join Abigail June 11th at 1 pm PST for a 
Facebook Live Event
. She'll be interviewed by Jessica Pantermuehl, Lead Instructor for the Career Development Course, on our NTA Facebook page and will be sharing tips on how to run a successful group program, how she launched her own business and how programs like the 
NTA's Career Development Course
are beneficial to your business success!