Interview: Annual Partner, Functional Diagnostic Nutrition: Test, don't guess!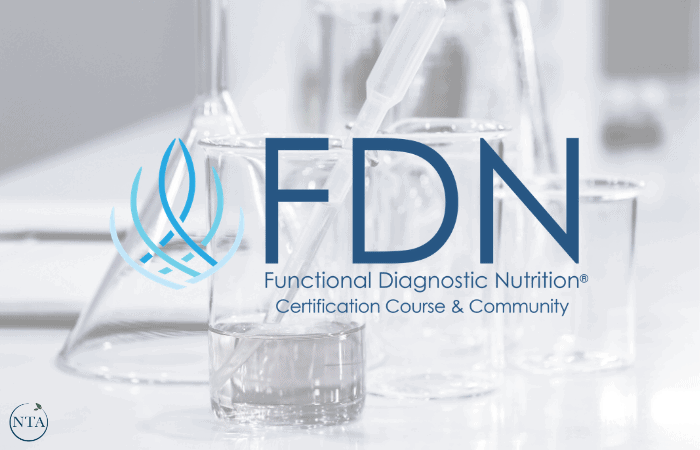 We're honored to introduce our Annual Partners, Functional Diagnostic Nutrition® (FDN)
FDN is a complete methodology (way of thinking with the tools to go along with it) used to help people recover and maintain the best health possible.
FDN graduates do not diagnose or treat disease, an area well addressed by licensed physicians. Instead, FDN investigates hidden healing opportunities within the hormone, immune, digestion, detoxification, energy and nervous systems using functional lab testing.  The clues collected by objective and subjective assessments are then used to guide holistic lifestyle recommendations intended to coach up function in all areas of the body while coaching down contributors to Metabolic Chaos®, which will ultimately restore health and balance. For most chronic stress-related conditions, FDN is all a person needs to do to get well and stay well. For those with a serious medical condition, FDN is a proven stabilizer and holistic grounding program, adjunctive to the medical attention they may receive.
We got the chance to interview FDN recently and this is what they said:
What's the mission of FDN and what makes this company so special?
FDN's mission is to educate as many people as possible about how to get well and stay well naturally so they in turn may educate and empower others to do the same. To achieve this, FDN provides cutting-edge functional lab assessment training and access to resources to continuously enhance people's knowledge about functional health practices.
The NTA has an amazing community of practitioners and businesses like yours, can you explain why FDN is so aligned with the NTA and its community?
+ FDN empowers anyone who has a strong desire to help others, who is willing to walk the talk, and who aspires to have a career changing people's lives.
+ Evidence Based: FDN practitioners do NOT diagnose or treat any disease, nor do we practice medicine. Everything we do is science and evidence based. FDN's investigate underlying causes and conditions at the core of people's health complaints using functional lab testing and clues collected by our extremely thorough intake process.
+ Healing Opportunities: FDN seeks to identify healing opportunities within the hormone, immune, digestion, detoxification, energy and nervous systems of the body. Once opportunities are revealed, function and health can easily be restored by implementing natural health building approaches that will have a positive effect on the root cause, and that will outperform specific treatments.
We're so excited that FDN will be at our annual conference! What are you most excited for?
NTA is about creating a community of professionals focused around a common goal of transforming lives and shifting the outlook of health. FDN holds the same common values focused around helping people on a deeper level and getting real results. A rising tide raises all ships and together we can elevate each other!
Can you give us a teaser of what you'll be discussing at the conference?
+ Investigative skills and a mindset that seeks to unravel Metabolic Chaos® instead of treating symptoms or test results
+ How to identify healing opportunities, what's really wrong
+ How to apply wellness principles unique to you / client…
+ How to walk clients along the proven path towards health
+ How to package and price your services so that you make a great living doing what you love
+ Grow your business by getting real results in your client's health and well-being
Which program of yours are you most excited about this year?
FDN gives students functional lab training, data-driven protocols, tools and leadership needed so they can confidently solve their client's health issues and grow their career as a health coach or professional.
Who can benefit from this training?
Anyone with a passion for helping others and who is willing to walk-the-talk can take the FDN Certification Course. We believe that helping others to regain health, regardless of their starting point, requires only the proper training and leadership – all of which is provided in the FDN Course. We've spent the past 20+ years developing the FDN system and providing leadership to thousands of every-day people, health coaches and health practitioners alike. All you have to do is learn FDN's duplicatable system and you're set. Today the FDN Community includes thousands of FDN Course graduates living and working in over 50 countries with all types of different backgrounds; some with prior training in health and wellness, and others without any.  No prerequisites are required. Once you complete the FDN Course, you are eligible to sit for board certification with the American Association of Drugless Practitioners to enhance your credibility even more.
FDN will be joining us at our Annual Conference, Thrive in Portland, OR, Feb 28 – Mar 1.  Meet them in person and purchase your ticket today!
Learn more about Functional Diagnostic Nutrition.