How to grow your nutritional therapy practice online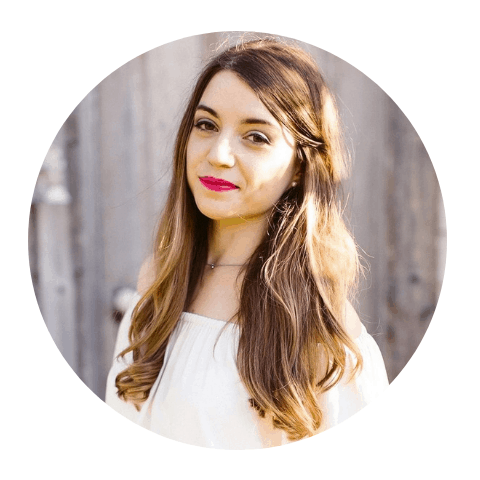 Guest post by Michelle Hoover, NTP
When I first started building my nutritional therapy business and blog, I was incredibly skeptical as to whether I would ever actually reach people. Why would anyone listen to me if there were already so many other amazing nutritional professionals out there? Wasn't the market already too saturated? We've all had these feelings at one point or another and have wondered how in the world we can build our business online. Here's the thing… the market is never too saturated. There's room at the table for everyone to be successful online, and everyone has something unique to offer!
These feelings were all too real for more three years ago when I was just dipping my toes in the water and starting 
UnboundWellness.com.
The road to growth was filled with self-doubt, stumbling blocks, and many hours of hard work. But in this time, over two million people have visited my blog, and I've been able to live out my dream of sharing my message of healing with real food with the chronic illness community!  I know that growing your nutritional therapy business online can be incredibly intimidating, but with the right steps and thoughtful approach, you can start to rapidly grow your business in a matter of months!
Though I'm always still learning and experimenting, the following strategies are the most important ones I implemented to help grow my business.
Find your niche & streamline your message
If you're talking to everybody, you're talking to nobody. Casting a wide net may seem like the best option to bring in high volume, but it diminishes the quality of the message that you're able to share.
You don't have to have a nice that's incredibly well-defined to get started, but it's helpful to know who you're talking to, and what their goals are. Are you trying to reach busy moms who need quick meal ideas? Or maybe, you want to reach the autoimmune community to help them approach chronic illness naturally? Knowing who you're talking to will allow you to refine your marketing, your message, and your overall business strategy to help serve your audience best.
Give away high-value content for free
Wait, what? For free? Yes, for free! Especially when you're just starting out, you need to give away high-value content for free to showcase your knowledge and draw people in.
This doesn't mean that you need to give away everything for free, but you do need to put thought into how you can offer value to your audience in a way that's easy for you to produce, and easy for them to consume. Giving away free content can be as simple as writing a blog post every week, sharing your favorite meal ideas on Instagram, or creating a one-time freebie to share with your email list.
Utilize social media wisely
Social media can be an incredibly powerful tool for growing your business, but it can also be overwhelming. Defining your goals with social media and setting up boundaries to protect your energy is crucial to success.
Choose a few social media platforms to devote your energy to and spend time engaging with your audience, sharing your personal journey, and offering high-quality content. The most successful content on social media is often personal and unedited, so don't be afraid to share pieces of your own journey, such as your own health challenges, or your day to day tips for leading a healthier lifestyle.
Since social media is so time-consuming, it's also important to set up boundaries to not overdo it. The new "Questions" feature in Instagram Stories is a great option to answer your audience's questions in a more structured fashion without burning yourself out.
Measure your ROI (return on investment) on what's working, and do more of that!
One of the most important strategies for growth is optimizing your time! You only have so many hours in the day, and you can't get them back after they're spent.
Spend time every month (or more often) to sit down and look at your reports from the previous month and see what was working, and what wasn't. What grew your revenue the most? What brought in the most clients or followers? Keep doing more of what's working and stop wasting your time on what isn't!
You may be wondering; how do I track my ROI? That's where this next step comes in…
Get nerdy & learn some technical strategies for growth
Not everyone is tech savvy by nature (myself included) but if you're trying to grow a business online, it's incredibly helpful to learn some of the nerdier sides of it like analytics, SEO, email marketing, accounting, and more. Here are some things that I recommend spending some time on, as well as some resources to help you along the way.
– Google Analytics (YouTube is your best friend for GA tutorials!)

 

– Search Engine Optimization (check out HashtagJeff.com for an amazing course)

 

– Accounting (I recommend QuickBooks)
– Graphic design (check out free resources like Canva)

 

– Email marketing

 
Still not feeling it? That's okay! There are myriad of virtual assistants, contractors and more that can help handle this side of the business for you.
Keep your eyes on your own business
The comparison trap is toxic and can hold us back from happiness and living out our true purpose. Resist the urge to compare yourself to others who have been doing it for longer than you, or have a different purpose. We're all incredibly unique, and someone needs to hear exactly what 
you
 have to say!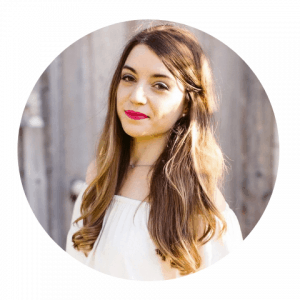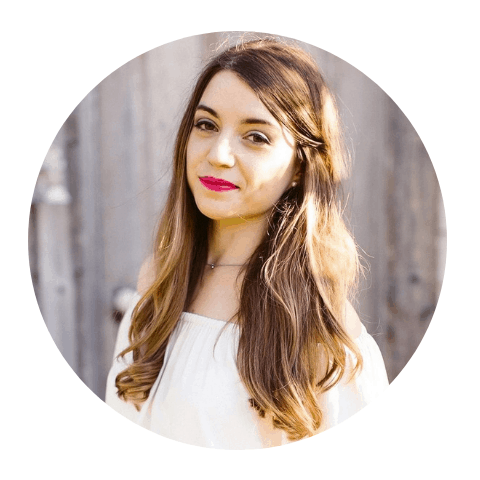 Interested in learning more about Michelle Hoover and creating a successful online presence? Join her for a Facebook Live! Michelle will be interviewed on the 
NTA's Facebook page
September 14th at 11 am PST.  
Register for the live event.