How to Get Your First Three Clients as a Nutrition Professional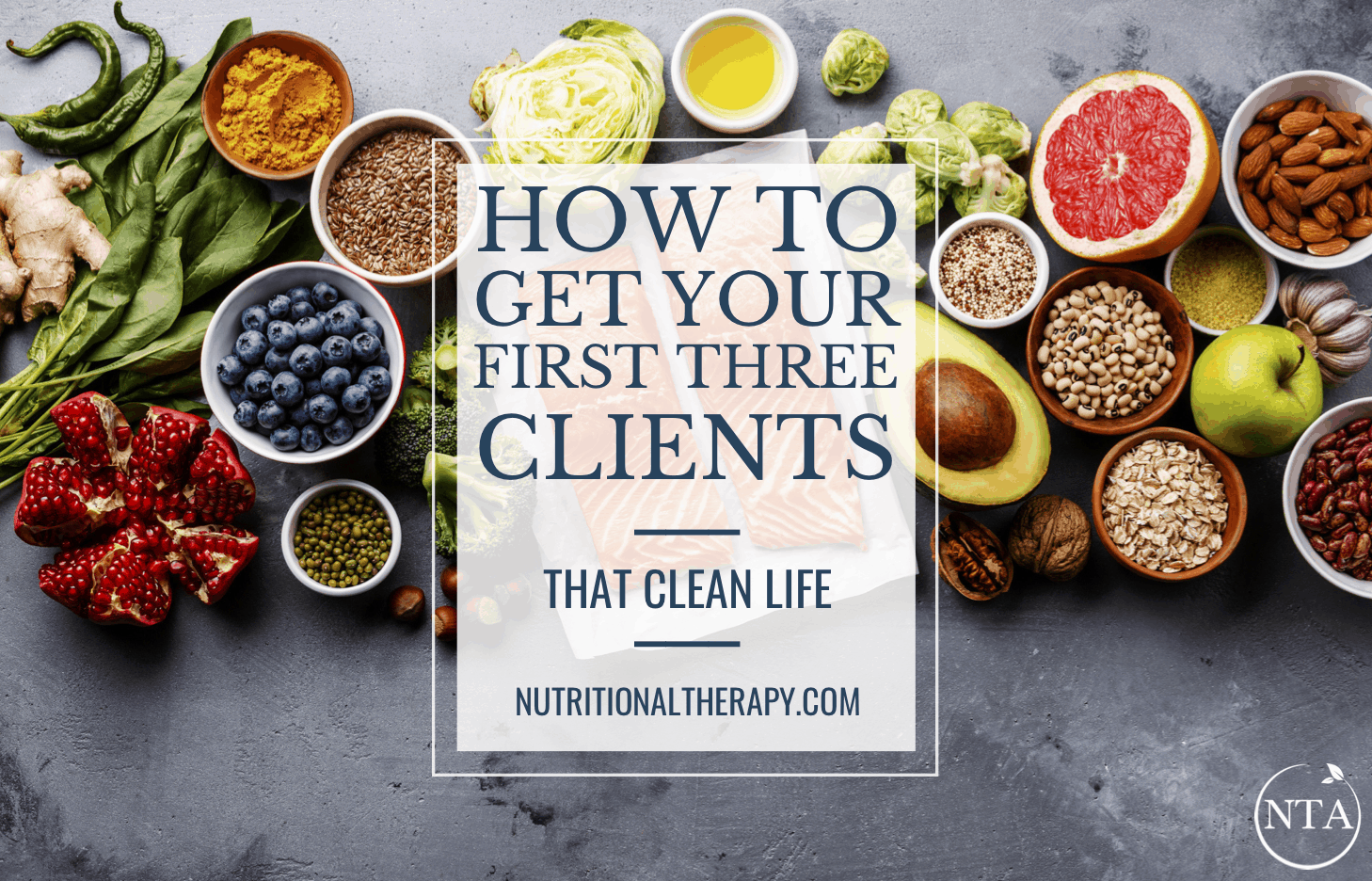 How to Get Your First Three Clients as a Nutrition Professional

Guest post by That Clean Life. 
The post-graduation hustle is real, we get it! You went to school to solve people's health problems, but right now attracting clients seems like the most difficult task yet.
So, what's the deal? How do you even begin to attract the right clients?
We're here today to crack the code. While it might seem impossible right now, we have three tips to teach you how get your first three clients and then some, so let's get right into it!
1. Choose Your Niche
As a graduate of the NTA, you're equipped to help people transform their health, and that's what you're striving to do! But trying to help people with every type of health issue could be the reason you're having trouble attracting clients. When you try to help everyone, sometimes you end up helping no one.
Having a niche is how you attract your ideal clients, change more lives and make more money. It also makes it much easier to define your programs and services, set your pricing and market to the right people.
So how do you choose a niche? Start by asking yourself these questions:
What is your story?
Telling your story will inspire others and remind you of why you chose this path in the first place. Write it down and remind yourself of how you turned your own struggles into success.
What are you good at?
This is something that likely comes naturally to you and you have helped others with in the past. Write these down in a list and cross-reference with the next question.
What do you like?
If you had to help the same type of client day in, day out, what would bring you joy? Write these down in a list and check-in with question two. Where these two questions overlap is your point of success.
What specific problem will you be solving?
Most graduates stop once they have categorized their niche (example: weight loss, hormones, digestion), but this isn't specific enough. Dig a bit deeper. What specific problem inside of this category do you want to solve? Is it hormone balancing for post-menopausal women? Perhaps digestion for acne-prone women? Hone in on the specific problem you're solving.
What exactly do you do?
Take the answers from above and sum them up into one statement. For example, "I am a ___________ who helps ____________ achieve _______________." The first blank is your preferred title. The second blank is who you help. The third blank is the result. For example: "I am a Nutritional Therapy Practitioner or Consultant who helps women with adult acne achieve clearer, more radiant skin through optimal nutrition."
2. Create a Lead Magnet:
A lead magnet is an incentive you offer to potential clients in exchange for their email address. Having a great lead magnet is the key to a steady stream of new, potential clients.
There are two great lead magnets that convert well for nutrition professionals:
A Curated Recipe Book:
Most people struggle to find recipes that contribute to their overall health or solve their unique health problems. Creating a free resource that has awesome recipes your ideal client would love is a great way to attract new clients.
We recommend including 8 to 10 recipes in your recipe book. This will be enough recipes to entice people to leave their email address, but not so many that you're giving away all your content for free.
Here are some great examples of recipe books that would make amazing lead magnets:
+ "Portable, High Protein Breakfast Recipes for Athletes On-the-Go"
+ "Healthy One-Pan Recipes to Get Dinner on the Table in 30 Minutes or Less"
+ "Dairy-Free Snack Guide for Children with Eczema"
A Three or Five-Day Meal Plan:
One of the most valuable resources you can offer as a nutrition professional is a meal plan because it is like a roadmap your clients can follow to feel their best. Since people are willing to pay for an awesome meal plan, offering a sneak peek of one is a great way to attract potential clients to sign up for your email list.
Three to five days is the perfect length for a lead magnet meal plan because it doesn't overwhelm your potential client and is likely to leave them wanting more! Your lead magnet meal plan should be carefully designed to solve one specific problem, attract your ideal client and deliver them a quick win.
Some examples of awesome meal plan lead magnets include:
+ "A 3-Day De-Bloat Meal Plan for IBS"
+ "A Simple 5-Day Healthy Meal Prep Plan for College Students"
+ "A 3-Day Post-Holiday Detox Meal Plan"
Creating lead magnets can feel overwhelming when you're creating them from scratch, but That Clean Life for Business gives you all the recipes, photography, a grocery list, and beautiful design with your custom branding to make it look professional.
To learn more about lead magnet creation, check out this free guide:  Lead Magnet Creation Guide for Nutrition Professionals.
3. Give a Free Talk:
Giving free talks might seem counter-intuitive, but it is one of the fastest ways to grow your business as it puts you in front of a new audience and establishes yourself as the resident expert on a topic. You can transform total strangers into leads with the power of your talk, and it only takes three short steps.
First, pick a topic and title for your talk. Establish a title that clearly communicates what you'll be covering (related to your niche) and the value you will provide. Some examples of great free talk titles include:
+ Nutrition for New Moms: How to Increase Milk Supply
+ 3 Reasons You're Bloated and What to Do About It
+ How to Build the Perfect Post-Workout Smoothie
Next, pick a venue. Scout out locations in your community that align with your messaging. Create a list of five potential venues that you would be excited to deliver a free talk at.
And finally, pitch yourself. Once you have your topic decided, it's time to pitch yourself. Send an email to all five venues. You can even create a template and plug in the name of the business as well as personal details to make your workflow much faster and easier.
Once a venue has accepted it's time to craft your free talk! Don't worry about the creation of the talk until after the venue has accepted and the date has been set, that way you won't have wasted any time if they want things changed.
If you're struggling with creating content for your talk, or you're unsure how to convert attendees of your free talk into paying clients, then click here.
There you have it! By getting clear on your niche, creating an awesome lead magnet to attract your ideal clients, and putting yourself out there with free talks, you will be attracting new clients like crazy. Yes, it will take some hard work, but we promise you it will pay off!

Want your recipe or article to be featured on our blog? Email our team Marketing@nutritionaltherapy.com with your full name, article, a short bio in third person, and a headshot. We may feature you in an upcoming blog post. 
---
About That Clean Life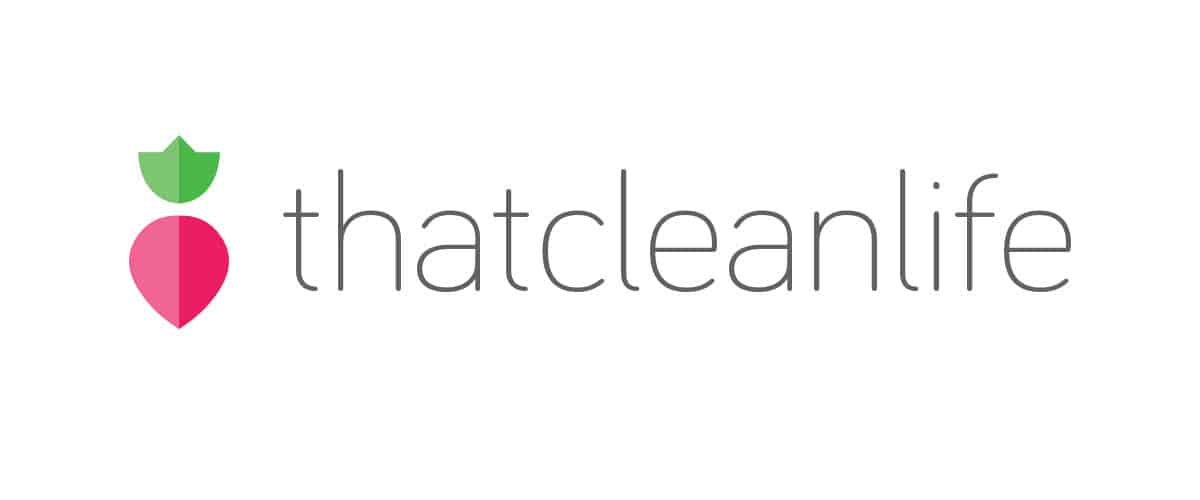 "We make eating healthy super simple and fun. Everything you need to meal plan for yourself, or your clients."
That Clean Life was founded by Abigail and Christopher Hopkins in January 2015, they've helped tens of thousands of people from all over the world feel awesome about the food they are putting in their bodies.
Whether you are an individual meal planning for yourself, a parent meal planning for your family, or a wellness professional building meal plans for your clients and community, your success means everything to them. They're there for you every step of the way.

Want to speak with an instructor? 
Join us for a Live Info Session on July 24 at 11AM PST. One of our Senior Lead Instructors will go in-depth, discussing the differences between our programs. This is a great opportunity for you to get your questions answered!