Interested in a program? Hear what our graduates are saying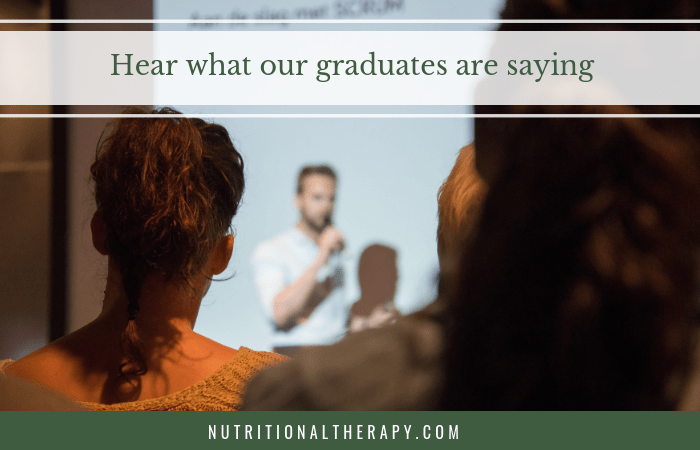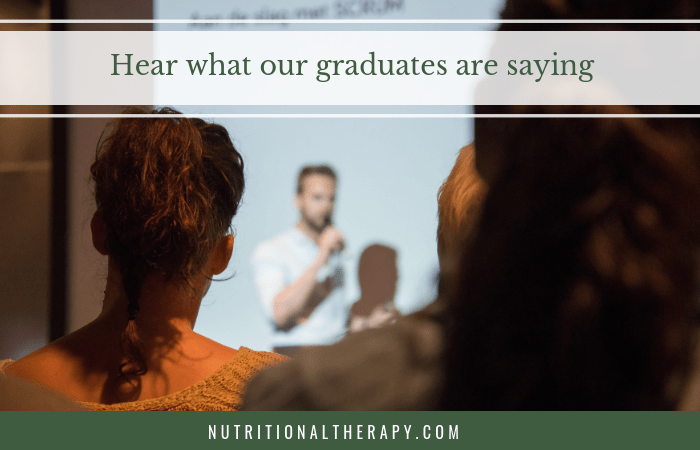 With nearly half the world's population struggling with chronic illness and even more dealing with frustrating issues like low energy, excess weight, brain fog, and chronic pain, there has never been a better time to become a Nutritional Therapy Practitioner or Nutritional Therapy Consultant.  
Our graduates often describe our programs as "transformative." For many, this comes from the transformation that happens in their own health as they apply the concepts they learn from the curriculum. For others, this concept of transformation comes from the science-based skillset they acquire, enabling them to translate their passion for health into a deeply fulfilling career. 
Regardless of why you may be considering one of our programs, you can look forward to receiving an education that will empower you to make a significant impact on your own health and the health of others.
Hear what our graduates are saying
If you are interested in engaging with like-minded people in the holistic community, if you are interested in getting the truth out about your food and how your body responds to it, if you want to learn practical applications to teach others or to become a practitioner yourself, this is definitely the place to go and the best bang for your buck. I am so glad that I started here because it began my journey into functional medicine in the right way. I was scared that if I went and got a four-year dietetics degree that it would be a waste, and I fear that would have been the truth. I am very proud to call myself a nutritional therapist and even more grateful that the program is exploding worldwide, as the annual conferences continually show. You can't go wrong. – Jennifer Doctorovich
The best decision I ever made for my health, as well as for my career and happiness. Even if you don't plan to make nutrition your career, the information and skills you will gain can literally be life-saving and provides lifelong benefits to you and your family. I researched many different programs, including RD programs, and nothing compares to NTA in both scope, practical skills, and knowledge gained for the time investment. I was also able to complete the program while working full-time. I'm always happy to talk with anyone who has questions about the program, as others did for me when I was a prospective student. – Kristy Malone
This program is life changing! Both for you, and the people you will touch with the knowledge and skills that you gain from this program. Whether you plan to start a private practice, or join with other integrative practitioners, or teach in your community, or just make your own family as healthy as you can, this is the place to start!  – Lisa Havens
This program will change your life…and the lives of countless others. The foundational approach that NTA takes is unique and imperative to health. When I found the NTA I knew I had to take the NTP program and I'm so thankful I did. – Jenni Weinzetl
 NTA is a great example of how nutrition should be taught: science-based and holistically. I've had a blast learning and better understanding the body, foods we consume, and other considerations that effect those things. Highly recommended! – Allison Myers
The Nutritional Therapy Association provides a wonderful training program. You'll learn so much about how the body works, what you can do to support the body's proper function, and how to start a business helping people do the same. – Joanna Grove
The NTC program has been a life changing experience. I have learned so much about the body and how it works with food. I am forever changed by the education and people that I have met through this process. – Kim Inocente
Are you ready to begin your journey?
Learn more about our programs: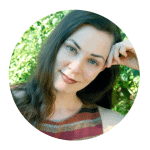 Join us for a Facebook Live on January 9, 2019, with NTA Lead Instructor, Kate Mahoney. She'll share valuable information about each of our programs, answer your questions and help you decide which program is right for you! Register for the live event.