Graduate Author Book Review: Real Food Keto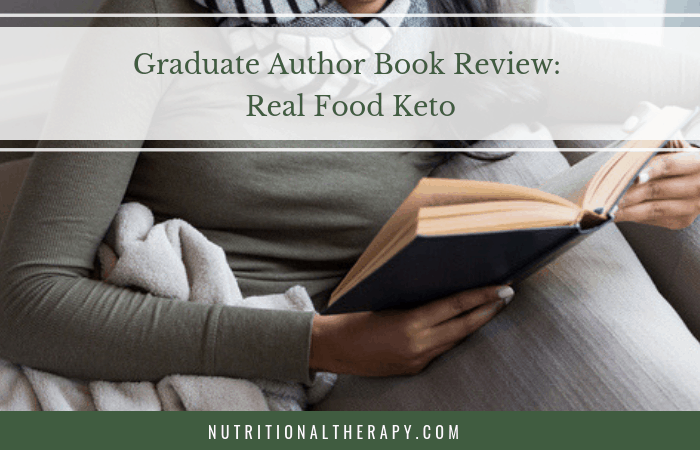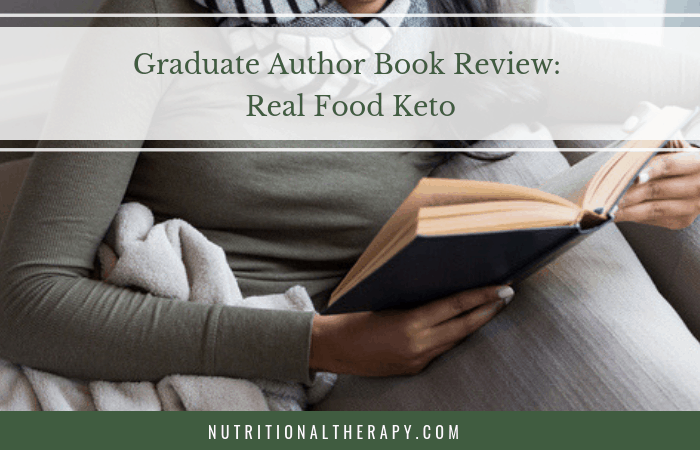 Graduate Author Book Review: Real Food Keto by Jimmy & Christine Moore, NTP 
Many people in our community know Jimmy Moore. He's a best-selling author of several books on Ketogenesis, has a popular blog,  Livin' La Vida Low-Carb, and a long-running podcast under the same name. What many may not know is that his wife, Christine Moore, recently became a Nutritional Therapy Practitioner. Years of health problems including gallbladder trouble, heavy metal toxicity, several autoimmune conditions, and fertility issues took their toll on Christine. In 2016, she came across the Nutritional Therapy Association and was impressed by the comprehensiveness of their nutrition programs. She decided to go through the NTP program to learn about ways to heal her body through a nutrient dense, whole-foods diet. She also wanted to pass on this knowledge to others in similar situations who were suffering more than they needed to due to misinformation or a lack of information about their diets and their health.  
After learning about the benefits of a nutrient-dense, whole-foods diet through her education, she and Jimmy realized that a large percentage of the population, including many who believe they are leading a healthy lifestyle, are in fact not. Christine and Jimmy decided to write Real Food Keto to educate the keto community about how eating real, whole foods, along with a ketogenic approach can heal, restore and bring your body back to health. 
Christine and Jimmy designed the book for three types of people. The first group is people that are already following a ketogenic diet and want to incorporate a more healthful way of following the diet. The second group includes people that are already eating a real food diet and want to learn more about keto. Lastly, they designed the book for people who want to learn more about nutrition, its healing abilities, and the keto diet. 
The book starts by making the case for eating real, whole foods. It discusses what makes food "real" and how many commercially-available processed products are not the health panacea that the general public has been led to believe they are. It goes into the concept of bio-individuality and the idea that the same diet and lifestyle don't work the same for everyone. Next, the book goes into the case for following a keto diet, explaining what keto is and the benefits it brings to your health while emphasizing that even a one-size-fits-all keto diet doesn't exist. One person's macronutrient ratio on the keto diet will look different than their friend or family member's. 
After providing some easy ways to optimize your diet and lifestyle and breaking down how we went from the traditional diet to the modern diet, the book goes into each of the three macronutrients, explaining misconceptions, diving into how they are utilized in the body and the best real food sources of each. It then provides an explanation of necessary vitamins and minerals and their best sources for optimal health before going into the topics of digestion, blood sugar balance, the endocrine system, detoxification, and what you can do in each of these areas to improve your health. Lastly, the book contains some real food keto recipes from international best-selling ketogenic recipe author Maria Emmerich. 
I found the book to be easy to follow and chock full of important nutrition information, whether you plan to follow a ketogenic diet or not. Christine and Jimmy did a great job explaining the nuts and bolts of keto while also stressing the importance of using real food and nutritional therapy to heal, restore, and bring the body back to health. I appreciated the focus on a bio-individual approach to their Real Food Keto path. It is a great read for people looking to transition to a whole, real food way of eating while also looking to adopt a low-carb, high fat diet, and serves as a good nutrition reference book to come back to time and time again. 
Graduate book review by Stephanie Selinger, NTP