Featuring our Annual Partner, Corner Post Meats, conservation ranching experts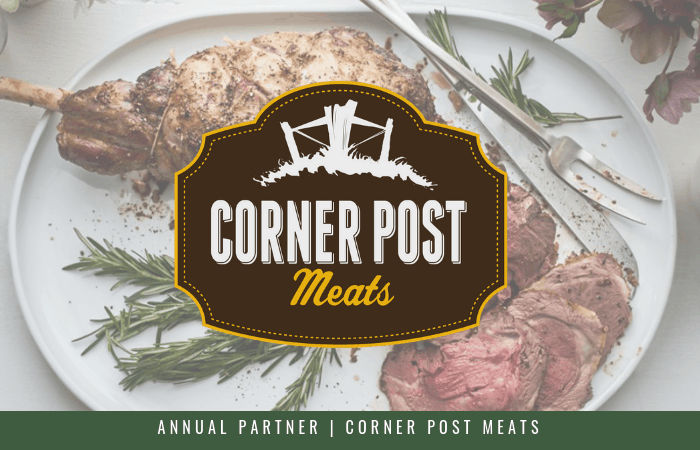 We're thrilled to introduce one of our Annual Partners, Corner Post Meats! Corner Post Meats (CPM), founded by Dan Lorenz and Adrienne Larrew, practice conservation farming on land owned by the Audubon Rockies. The Audubon Rockies is a non-profit organization centered in Colorado providing conservation for grassland birds. They believe that, "What's good for the bird is good for the herd!" The Audubon Rockies works with private landowners and ranchers in order to preserve our prairie ecosystem. The idea is that by protecting the habitats for birds, it will naturally culture the same conservation for our livestock. 
CPM is on a mission to reconnect our communities with the sourcing of our food. They host events on the farm including delicious, pasture to table meals. They believe that "If everyone votes with their dollar" it will shift our agricultural processes for the future and preserve our ecosystems. 
Did we mention that CPM ships directly to your door? Check out their online store! The bacon is a must-have.
CPM will be joining us at our Annual Conference, Roots in Portland, OR, March 1-3 and will be sponsoring some of the conference meals. If you're wanting to enjoy some of the most delicious and nutritious meats and meet them in person, purchase your conference ticket today! 
Learn more about Corner Post Meats.