The Nutritional Therapy Association Equity Action Plan
We stand behind dismantling systemic racism, specifically disparities in the health and wellness industry. We pledge to create internal structures that directly address diversity, equity, and inclusion (DEI).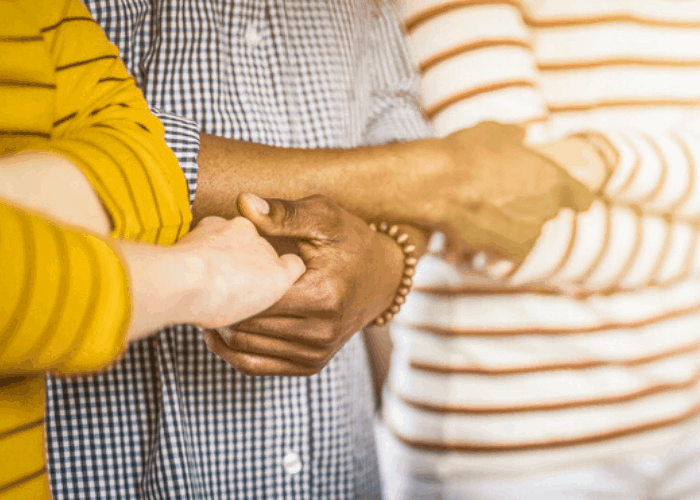 June 10, 2020
Dear NTA Community,
Last week, the NTA pledged a commitment to engage in the deep work of unlearning, listening, and actively participating in dismantling systemic racism. This commitment represents the start of an ongoing process for the NTA to use its platform to elevate voices in the BIPOC community and help shatter the health and wellness disparities that stand in the way of equity.
As we dig into our blind spots and reflect on the opportunities we have to support marginalized communities, we recognize the NTA needs to do better on many levels.  To move forward with integrity and develop an action plan that will result in genuine, effective change across the organization, inside our classrooms, and within our community, we have taken the following initial steps to help organize our efforts:
An Equity Team has been established to help identify the priority areas the NTA needs to focus on to better serve the BIPOC community.
We are educating ourselves, engaging in uncomfortable and important conversations, and compiling resources from leaders in the anti-racism movement to help us see beyond our privilege and recognize our responsibilities.
The Academic and Instruction teams are collaborating on ways to ensure our curriculum and delivery creates a safe place for marginalized voices to express themselves.
This is just the beginning of the learning and work the NTA needs to do. A truly comprehensive plan requires identifying additional expertise from the people whose voices have not been heard and whose lens has been underrepresented in our society. We recognize our lack of adequate internal resources to address these important issues.
To ensure our forward progress is rooted in efforts that are in alignment with the needs of the BIPOC community, the next steps of our planned action will be to:
Organize the Equity Team to prepare to work together efficiently and effectively so that we can create real, lasting change. This will include defining the role and responsibilities of the Equity Team to firmly establish short term and longer-term goals and what can be executed internally and what will require external voices and support.
Determine the criteria we will use to identify resources in the diversity, equity, and inclusion field to support our efforts.
Use the priorities the Equity Team establishes as a starting point for discerning the knowledge, attitudes, and skills we need to develop as an organization.
We plan to update the community on the progress of the planning and resource gathering phase by August 10th.
Our efforts represent a drop in the bucket of changes that need to be made for equity to be achieved in the health and wellness sphere, but every drop has the power to create a ripple. As an organization whose vision centers on extending a ripple of wellness that brings hope and health to communities, it is paramount that we work together to extend that ripple to the BIPOC communities that have been excluded from many health resources we often take for granted in our approach as NTPs.
While we embark on this journey, we invite you, our community, to take this stand with us as genuine change will only be realized through a collective shift in both our mindset and our actions. Ask the hard questions. Educate yourself. Listen. Develop actionable steps to refine your practice, extend your reach, and adapt your work to be more inclusive and supportive of the BIPOC community.
This work is slow. This work is uncomfortable. This work is necessary.  Thank you for your grace, patience, and participation as we seek to do this work in a way that has meaningful, lasting contributions to the anti-racism work ahead of us.
In loving support,
The NTA Management Team
Miriam G. Zacharias, NTP, MS, BCHN
Matt Smith, MEd, FNTP
Maile Oatman, FNTP
Wyatt Backholm
Katie Merritt, NTP
Mallory Acosta, FNTP
Kate Bavuso, FNTP
Shawna West, FNTP
Jasmine Lutes, FNTP
Jen Minnich, FNTP, MPA, BCHN

P.S. For future updates on this plan and NTA announcements, please watch your e-mail and Community Table as our official platforms of communication.