Your resource for the latest career, industry, health, and wellness articles.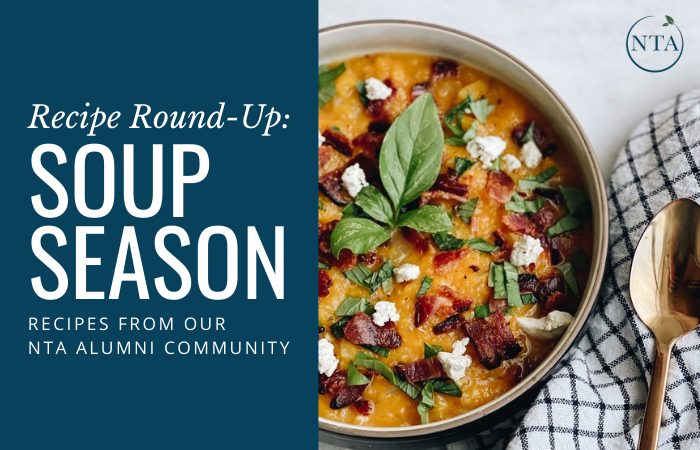 Check out the delicious soup recipes our NTA Alumni Community has been cooking up to inspire your next cozy night in!    Mariu Cabral, NTP mariucabral.com Delicious and Therapeutic Leek Cauliflower SoupGet the full recipe.   Michelle...
read more
Receive Our Newsletter
Get the latest industry news and articles to your inbox.
OUR NEWSLETTER
KEEP IN TOUCH
Please add your name and email to sign up for important NTA updates.