An Ask for Heart-Centered Action | NTA Annual Conference Opening Statement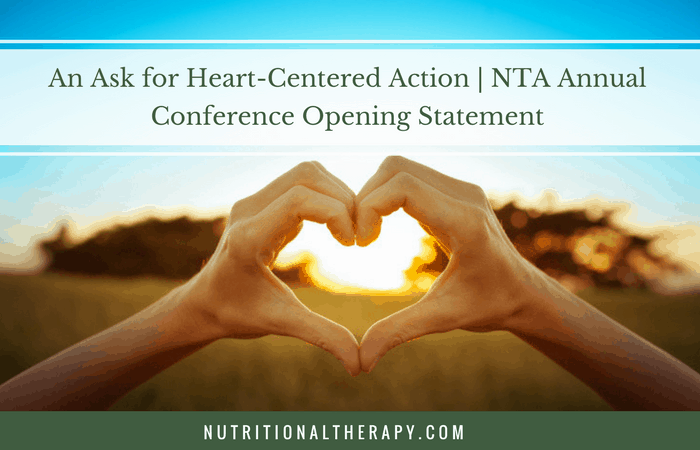 "WHERE OUR ATTENTION GOES, OUR ENERGY FLOWS."
– Lacy Waltermeyer, NTP | Executive Director at 11th Annual Conference, Live Nourished.
Did you catch Lacy Waltermeyer at Live Nourished?  She encouraged our community to play big together, be vulnerable, and do something scary.  She opened the conference with an ask for action.
A HEART-CENTERED ASK FOR ACTION:
Stand in your integrity and speak, as well as listen, from the heart
Stay in the conversation and lean into what's uncomfortable
Be vulnerable and authentic, lead from the heart, and nourish one another
Watch Lacy Waltermeyer's full opening statement from the 2018 NTA annual conference, Live Nourished.