6 Ways to Make Your Client Experience Extraordinary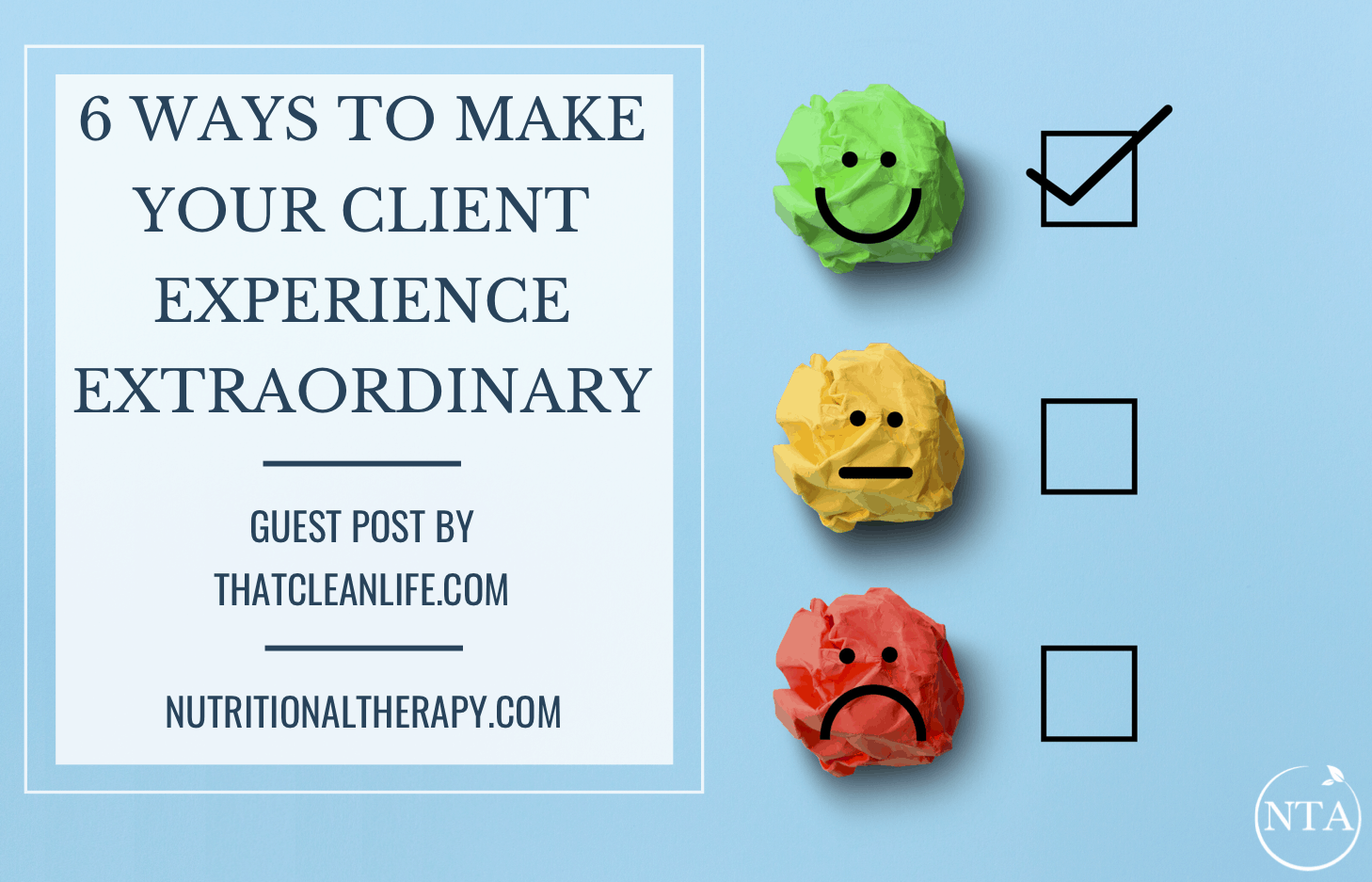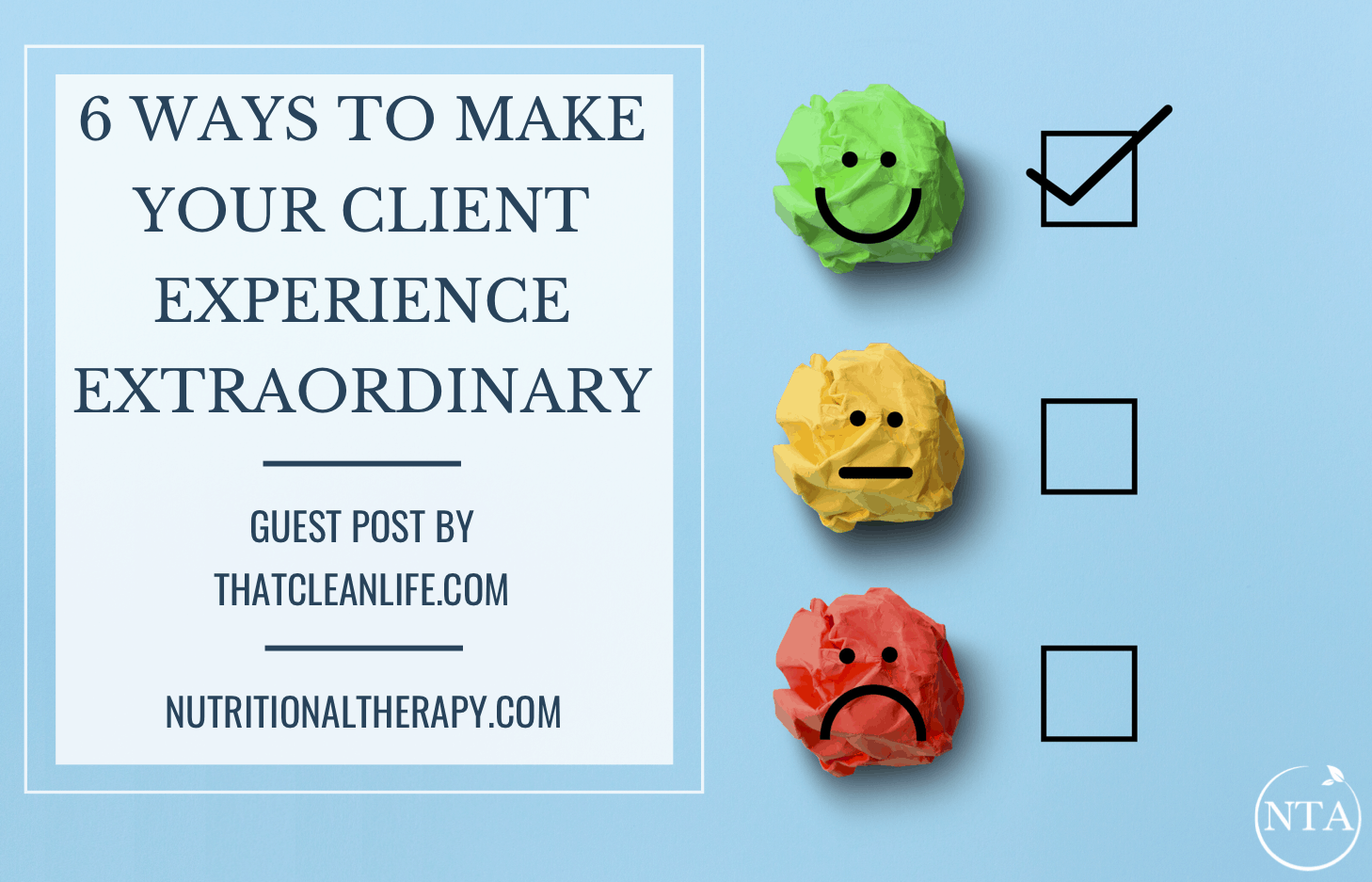 Let's face it. The wellness industry is a very crowded and noisy place. It can be hard to 
ge
nerate
 new clients, so when you do, it's super important to ensure they receive the best service and care possible. Providing a great 
client 
experience
 will result in happier clients who achieve their goals, referrals, and ultimately more growth for your business.  
With a few tweaks, cultivating a positive client experience can be simple and easier than you'd think. Here
'
s how to deliver an experience that will turn your clients into raving fans.  
 1. Invest in the right tools.
Often new practitioners will wait to invest in their client experience until they have too many clients to manage. But we believe that investing in key tools from the beginning is the best way to set your business and your clients up for success.
There are two key tools we recommend 
to improve
 your client experience. The first is practice management software
,
 which will help you with scheduling, documentation, and communication. The second is a meal planning platform like 
That Clean Life
, 
which will help you create beautiful resources like meal plans, grocery lists, and recipes for your clients. Also, l
ike our 
highly-regarded
 Nutri-Q platform.
2. List your services and/or prices on your website or online platform
.
Chances are, your potential clients will check out your website 
or online platform 
before they reach out to you, so you need to make it easy for them to find the right information. This includes listing your prices and
/or 
services. 
If you don't currently have your prices 
or
 services listed on your website
 or online platform
, block off some time this week to get it updated.
This will ensure your potential clients can easily find the information they're looking for and make it much easier for them to book with you
. 
3. Offer value upfront.
Your client experience begins before you even start working with the person, so always provide value upfront. A great way to start is by teaching everything you know. It can be through sharing recipes on your website, free guides that relate to your niche, blogging, podcasting
,
 and more. When you constantly create content, you position yourself as an expert, and your clients get a ton of value before they even start working with you. You're building that "know, like
,
 and trust" factor which is so important 
for
 laying the foundation of a great client experience.
Need help creating an amazing piece of content as your lead magnet? Download our free Lead Magnet Creation Guide for Nutrition Professionals 
here
.
4. Be authentic.
There might be this feeling that you need to communicate all of the wonderful information you learned in school in the same way it was delivered to you; with a professional and scholastic tone to it. Instead of emulating how you learned the materials, just be yourself and the knowledge will follow. 
If you're a silly person, be that same silly person with your clients. You'll attract your ideal client the more that you are yourself. Therapeutic relationships can positively influence outcomes more than anything else.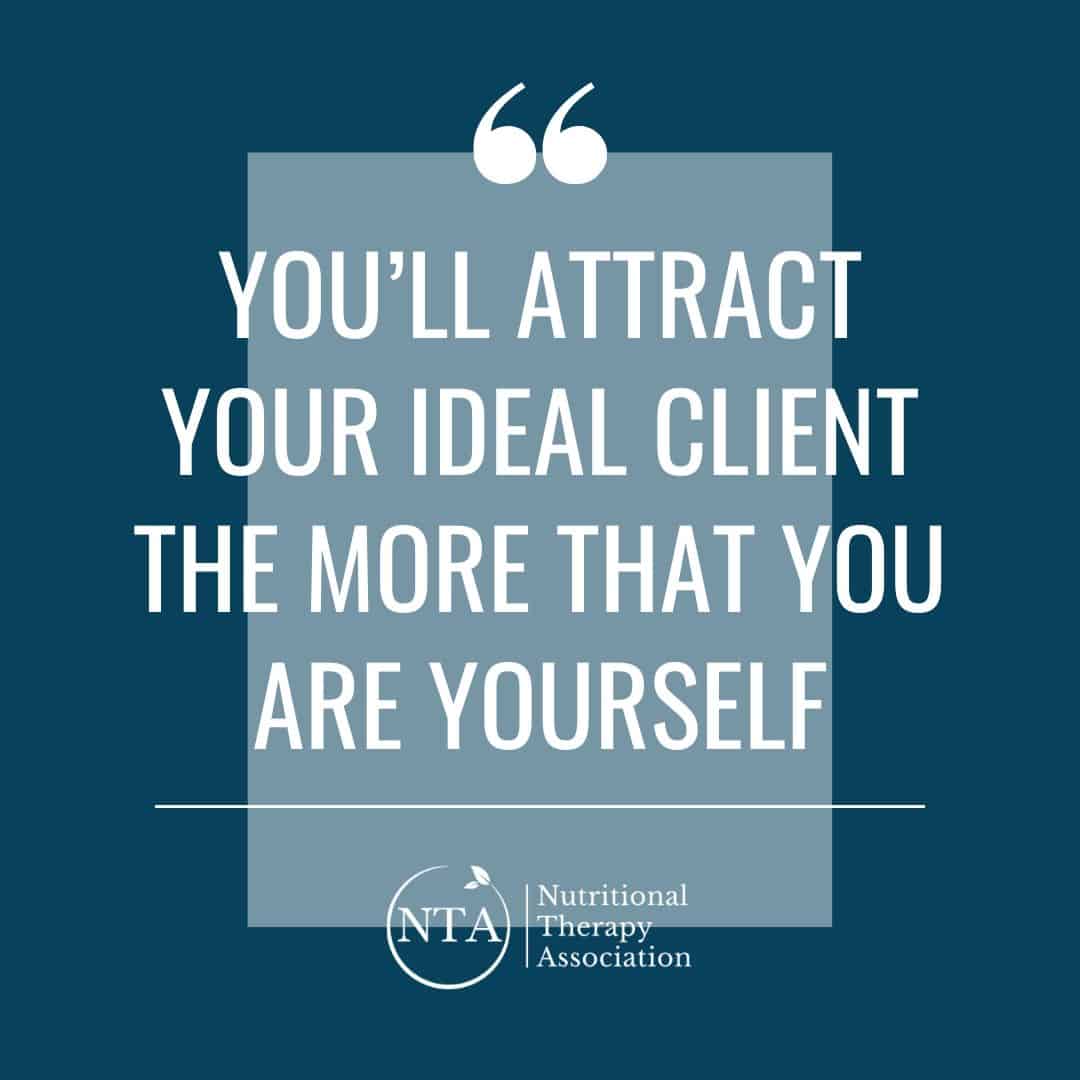 5. Create simple resources for your clients to help them reach their goals.
Once we graduate, we're so excited to put everything to use that we just learned. Maybe it's an expansive protocol that we know will help our client if they just follow everything step-by-step. Unfortunately, this doesn't always translate to a positive client experience. Instead, it can lead to overwhelm and your client may quit before they've even begun. 
Keep things simple to start and ensure you
'
re meeting your client where they
'
re at. Build on this week-by-week to ensure your recommendations are approachable. 
Depending on their goals, some clients will need meal plans, others will need recipe books, and some will need supplements. Cater your resources to your client's unique needs and ensure they empower your clients to go out and implement your advice on their own.
Click 
here
 to download a free guide on how to create simple but effective nutrition plans for your clients.
6. Over-Communicate.
Communication is so important in terms of client experience. Your client should always know that you
'
re there for them. Keep in touch through frequent follow-ups and check-ins. If you're ever in doubt, over-communicating is better than under-communicating, so keep those check-ins coming.
Looking to learn more about how That Clean Life can help you create balanced meal plans and beautiful resources, without all the busywork? Click 
here
 to learn more!
Want to speak with an instructor?
Join us for a 
Live Info Session
.
One of our Lead Instructors will go in-depth, discussing the what makes our program stand out amongst other nutrition schools. This is a great opportunity for you to get your questions answered and to determine if our program is right for you and your career goals!